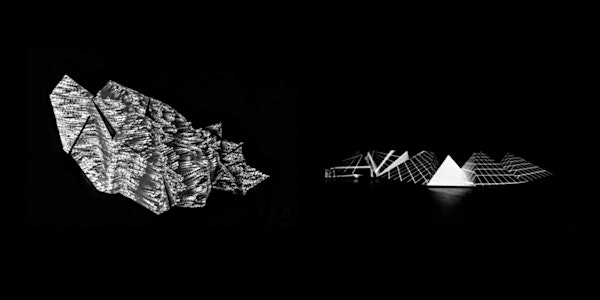 Image Processing & Projection Mapping w/Machine Learning & TouchDesigner
When and where
Location
School of Machines, Making & Make-Believe Veteranenstraße 21 vorderhaus, 3. Etage, rechts 10119 Berlin Germany
Description
Hello World!
The School of Machines, Making & Make-Believe is an organisation dedicated to the imaginative exploration of art, technology, design, and human connection. We learn and play with tools that make our brains and our dreams come to life! Wanna join us?
___________________________
A workshop designed by artists Florence To and Gene Kogan who have both previously taught at School of Machines and Make Believe. They have joined forces to teach a two-day workshop combining the basics of texture synthesis with machine learning and composing these images through projection mapping in TouchDesigner.
Texture Synthesis takes a set of images and generates infinite patches of texture in the same style. The workshop will guide students to think critically on how to choose a set of images collectively leading to a broader perspective in understanding and practicing community engaged art. Gene Kogan's current project Abraham builds upon the idea of community created art towards a direction in which everyone is compensated fairly for their contributions to a project.
On day two, students will learn how to create physical forms through listening exercises, using sounds to guide the shaping of abstract structures and how to implement texture synthesis as visual content through projection mapping in TouchDesigner. We will guide students in understanding how to be creative with physical forms from simple to complex relationships, through three-dimensional experience that involves not only software applications but also understanding our own human visual system. From a listening session with various types of sound compositions and formats, we will then translate these sounds into physical forms using basic rules and restrictions.
___________________________
DATES
Mon. Aug. 19, 7pm - 10pm
Tues. Aug. 20, 7pm-10pm
___________________________
Day1

- Communal based art Intro
- Machine Learning intro
- Basics on Texture Synthesis
- Choosing a theme for images
- Completed task on Texture synthesis
Day 2
- Learning the fundamentals of Design Relationships
- Experiencing abstract Forms and Sounds
- Practical lessons on 2D and 3D Forms
- Basics of TouchDesigner

- Implementing Texture Synthesis
- Collective projection mapping
___________________________
* Participants should bring their laptops

* No prior experience necessary.
* Small class, up to 10 attendees.
* Women and persons from LGBTQ+ and other underrepresented communities in the tech field highly encouraged to attend.
___________________________
FEES
Students €95
Spaces are limited. Grab your ticket today!
For alternative payment methods, message us at: info[at]schoolofma.org
___________________________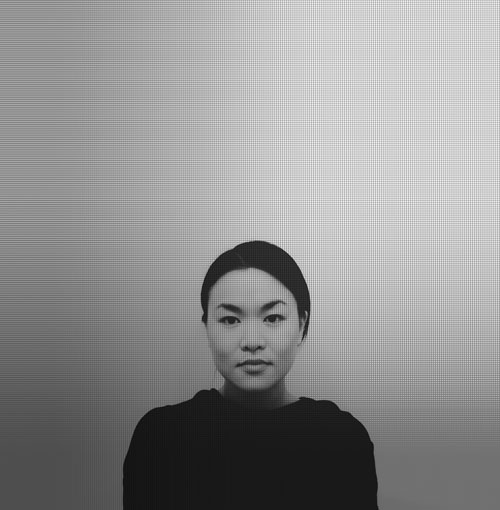 Art Director and Installation Artist Florence To designs and produces sound and light installations creating generative motion graphics and light productions with a strong focus on architectural spatial design on site specific projects. The Scottish born artist graduated from The Glasgow School of Art in 2008 with a Masters in Design originally specialising in textiles and tailoring. She merged her skills with digital technologies in 2011 to develop installations in underground and disused spaces using its defects as an advantage. Through working in various disparate architectural environments guided her process further into exploring the effects of cognitive and emotional triggers, and how different sensory arrangements are experienced within space.

She has established residencies at the Société des Arts Technologiques [SAT] in Montreal and The Spatialization and Auditory Display Environment [SpADE] in Limerick. To has exhibited, performed and given workshops at LABoral Centro de Arte y Creación Industrial in Gijon, Southbank Centre in London and has been supported by the European Network for Contemporary Audiovisual Creation [ENCAC]. In 2017 she was awarded a creative fellowship with the DCN (Department of Clinical Neuroscience) in Edinburgh, and recently developed an installation with the Photonics group at the International Iberian Nanotechnology Laboratory in Portugal, exploring the science behind light detection, generation and manipulation which is currently being exhibited at the Gnration gallery in Braga.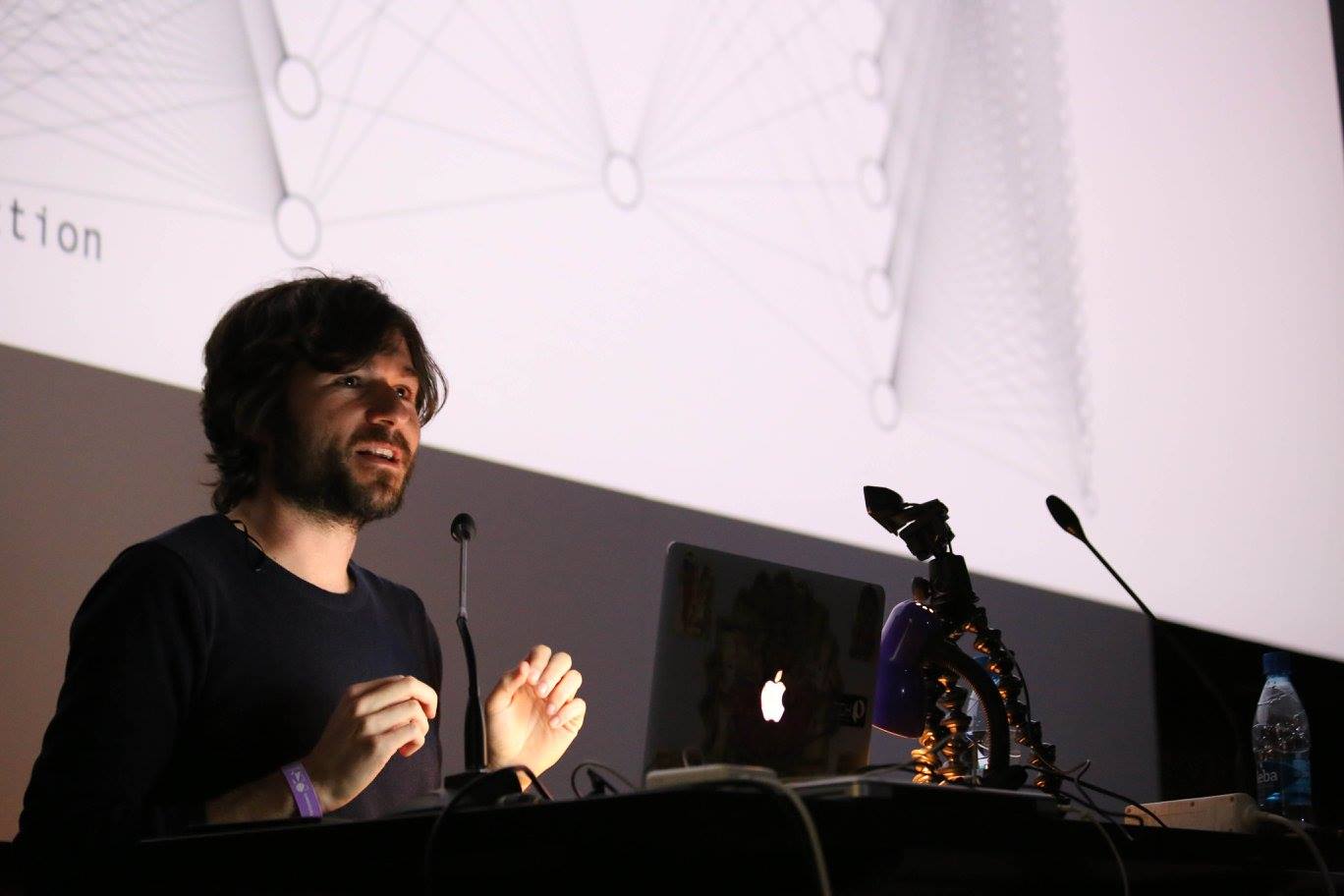 Gene Kogan is an artist and a programmer who is interested in generative systems, artificial intelligence, and software enabling self-expression and creativity. He writes code for live music, performance, and visual art. He is a collaborator within numerous open-source software projects, and leads workshops and demonstrations on topics related to code and art. Gene is a contributor to ml4a, a free book about machine learning for artists, activists, and citizen scientists. He regularly publishes video lectures, writings, and tutorials to facilitate a greater public understanding of the topic. He has previously taught classes at ITP-NYU, Bennington College, School of Machines, Making & Make-Believe, and has been artist-in-residence at SFPC and Eyebeam.