ICF Virtual Education: From Reactivity to Agility to Autonomy: Don't Rush i...
Event Information
Location
ICF Deutschland e.V. - KEIN VERANSTALTUNGSORT - LIVE WEBINAR
Reigersbachstraße 32
80995 München
Germany
Description
Coaches are trained to facilitate transformation, but if they focus too much too soon on trying to "create" a transformation, they'll either feed more resistance or risk enabling false empowerment. In fact, coaches don't need to focus on transformation at all, but rather, focus on the natural Resilience in the client available every moment. Resilience releases the client from reactivity, neutralizing unnecessary resistance, and restores well-being. It is this Resilience that sparks the transformation, not the coach. This presentation shows coaches how to focus away from transformation and increase the client's agility through various methods of building Resilience FIRST. A range of simple skills are demonstrated, including how to instantly convert strong resistance into a resilient state of being that automatically shifts the client to face "problematic" experiences with more autonomy, joy and creativity.
BENEFITS FOR PARTICIPANTS:
Common traps that occur if the coach is too focused on "Transforming" the client's current mindset

How to detect fractal dynamic patterns driving the client's behaviour, topic & relationship with coach

How to differentiate between False Empowerment (Reactivity) and True Resilience (Autonomy)

Demonstration on activating Resilience to neutralize Resistance and instantly shift reactive patterns

Simple techniques to activate and sustain Resilience in both Resistant and Resonant moments
PRESENTER BIO: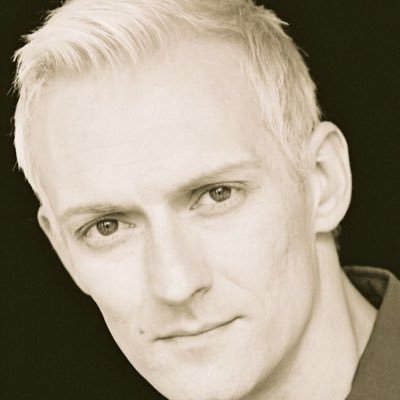 Troy Yorke, creator of Emergent Essence Dynamics, is a Performance Mastery Coach for Executive Leaders and Arts & Entertainment Professionals. His diverse background of over 25 years as an award-winning concert pianist, composer, writer, Film/TV actor and producer incorporates a wealth of knowledge working with human creativity and high-performance behaviour. Formerly Senior Faculty at Coaches Training Institute, he travels internationally to train EED programs. His pragmatic style, inspirational passion and multi-faceted approach make him a dynamic trainer that liberates the creative brilliance of each individual.
Date and Time
Location
ICF Deutschland e.V. - KEIN VERANSTALTUNGSORT - LIVE WEBINAR
Reigersbachstraße 32
80995 München
Germany