Let's discuss the human-machine collaboration of the future!
About this event
Will AI outsmart the human? Or going one step further - will it make the humans redundant? Not according to the science. In fact, researchers state that a collaboration between humans and machines is the main factor of successful next generation technology. The Human-in-the-Loop approach aims to solve the biggest problem in current AI - the machine's lack of decisiveness when approaching an unknown situation. The question is: how to incorporate the human aspect in technology?
On June 15th, the innovation experts from IntellIoT, Startup Colors, and the meetup.ai community in Berlin invite you to a knowledge-packed online meetup, dedicated to exploring the modern approach to human-machine collaboration. This event will be interactive - every attendee is encouraged to ask questions and share their opinions.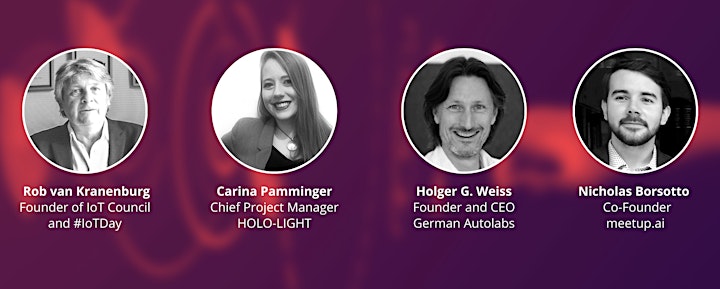 Want to get a feeling on how our events look like? Check out the video recording from one of our webinars:
Organizer of Human-in-the-Loop - the Key to Successful AI
IntellIoT is a Pan-European project focusing on the development of integrated, distributed, human-centered and trustworthy IoT frameworks applicable to healthcare, manufacturing and agriculture. Enabling technologies such as 5G, cybersecurity, distributed technology, Augmented Reality and tactile internet, IntellIoT also champions end-user trust, adequate security and privacy by design.