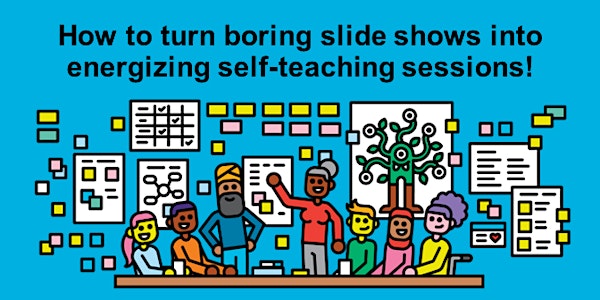 How to Design Interactive Workshops with Juergen Mohr
.
About this event
Imagine the following scenario. You want to run a workshop. The workshop material contains a good number of slides for presentations. But you do not want your audience to listen to endless-seeming slide shows. You want your audience to teach themselves the content.
There is scientific evidence that people who listen to a presenter remember approximately only 10% of the content that was presented. People who interactively teach themselves the topic remember up to 80% of the content, especially when working is supported with group discussions and visuals.
In this session I will give you a starting point on how to turn boring slide shows into energizing self-teaching sessions using my Management 3.0 Workshop materials as example.