Veranstaltungsort
s12 Musik Bar & Club
Schmidtstraße 12
60326 Frankfurt am Main
Germany
Zu diesem Event
Who's ready for a Bottle War party with a lit vibes?
Join us as AfroFusion.eu drops the hot's 🔥party in 069 🏙 with the great AfroBeats, Trap, Drill and the old good days Hip-Hop shit till we can't no more 🤯
AfroFusion is coming all the way from USA 🇺🇸
to FFM 🇩🇪. And we r here to turn-up with 069 just like the way we do in USA 🔥☠️
The night will be covered with one of the best DJ's from Hamburg 'DJ LAGACY'. He's coming all the way from Hamburg just to drop the sickest AfroBeat tunes.
We also have the hottest and baddest girl 'DJ MAD SHEGO'👺 from Mannheim and she will drive u to the dance floor with her Trap, Drill, Deutsch rap and the 2000-2010 street Hip-Hop shit......boom💥.
By purchasing this ticket, you are giving permission for photos and videos to be taken on the day, which may also be used for promotional purposes.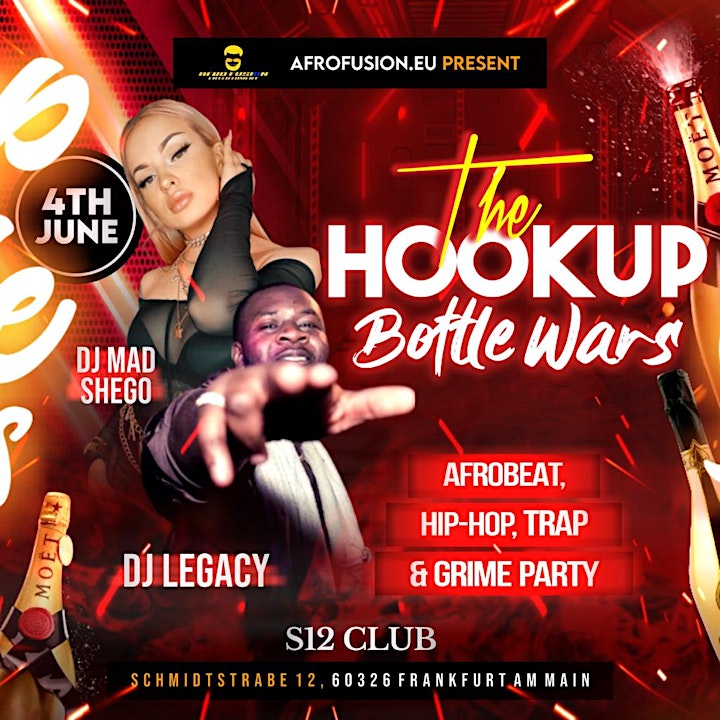 Contact us :
Email 📧- Afrofusion.eu@gmail.com
Instagram - Afrofusion.eu