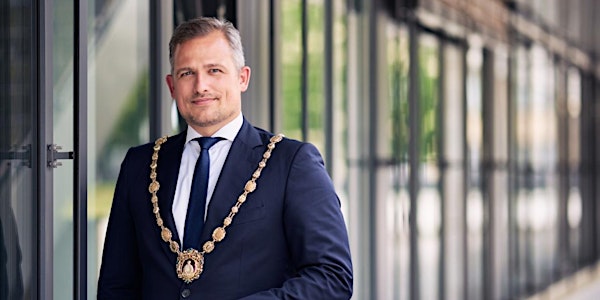 HHL Expert Talk - The Future of Business Schools
HHL's online Expert talk with focus on the Corona crisis and its impacts on society, economics and culture
About this event
HHL Expert Talk – Recognized Expertise on a Global Market
HHL Leipzig Graduate School of Management reacts to current developments in society and economy. The Virtual HHL Expert Talk series addresses latest and key topics in its research and academic programs to a broad audience. This also applies to the ongoing corona crisis and its effects. The HHL Expert Talk offers an open and further education and know-how transfer to the whole HHL community and beyond. It discusses the crisis and its impacts on society, economics, sports, and culture.
HHL Experts on the Future of Business Schools
The environment for higher education is changing rapidly. Universities and specifically Business Schools have to understand the driving forces that have an impact on their development. The impact Business Schools have on society, companies and of course their students is increasing and the need for change immanent.
In this Expert Talk, Prof. Dr. Stephan Stubner presents and discusses the results of an analysis of the Future for Business Schools. Which are the trends impacting the relevance of Business Schools, which are the answers that Business Schools find for the change in their environment and how do they have to position to add value to their students and alumni also in the long-term.
About our HHL Expert
Prof. Dr. Stephan Stubner is Dean of HHL Leipzig Graduate School of Management and chair holder of the Dr. Ing. h.c. F. Porsche AG Chair of Strategic Management and Digital Entrepreneurship. He obtained his doctoral degree from Friedrich-Alexander-University Erlangen-Nuremberg. As one of the co-founders of ciao.com and trivago, he gained extensive entrepreneurial experience and continues to be active as a dedicated business angel. His professional experience includes several years at Siemens AG as well as The Boston Consulting Group. Professor Stubner researches and teaches in the fields of entrepreneurship, strategy and family business; his research has been published in over 30 publications.
* Foto: Michael Bader
About our Moderator
Our Expert Talk series is moderated by Sigrid Fischer, HHL's Manager Alumni Relations. Sigrid studied Journalism and Performance Psychology at Indiana University, USA, and at the University of Edinburgh, UK. As an internationally experienced relations expert and moderator, she has been enriching our series since April 2020.
Language and Data Protection
The talk will be held in English.
Please notice that we will record this event (film) without showing participants or chats and use this material internally and/or externally in accordance with § 23 KunstUrHG and article 6 par. 1f) DSGVO.
Interested in further events of the HHL Expert Talk series? Please check the HHL Event Calendar.