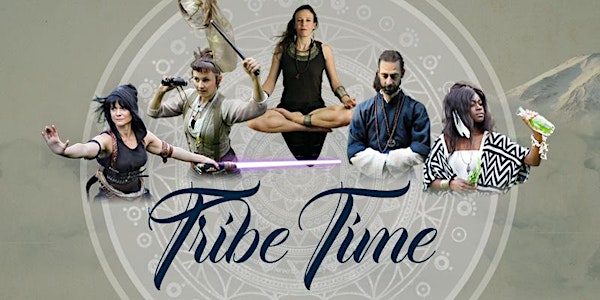 Multiple dates
Hero Tribe Time
Gain Energy, Connection & Inspiration from the Hero Tribe's monthly online gathering around the virtual campfire.
Date and time
January 4 · 11am - December 6 · 12:30pm PST
About this event
The Hero Tribe is a group of lifelong martial artists, coaches, researchers, scientists and shamans. Our vision is to live a life in deep connection to the world around us, and in coherence with our bodies and minds. In short, to follow our own hero's journey.
In our work we are your mentors to unfold your perfect potential and live the life that your soul is longing for. Our vision is to create a permanent 'village of heroes' that combines the ancient arts with newest sustainable technology.
Every Tribe Time event is a holistic experience and follows the principle of our Triforce - Soul, Body & Connection.
About the organizer
The Hero Tribe is THE place for people who want to awaken their inner Hero…
…and want to get support from a group of likeminded superheroes. This is the place to share your challenges, missions and quests, big and small… and receive support, tips and techniques from a well-meaning empowering community.
If you want to live a deeper, more adventurous life, than…
Welcome!
We are the Hero Tribe, a community founded by Sascha, Camilla & Joana who work in the space of movement, coaching, martial arts and self-development for decades. Sascha teaches all around the globe and has co-founded the Secret Elements Qi Gong and therapy system, which is used in over 10 different countries.
This group is based on the principles we use in the 'Spirit of the Hero' life training camps, our seminars and trainings and the Hero Tribe online courses.
Want to learn more, then sign in for our newsletter via our webpage, check out the 'Hero Rituals' Online Course or join one of the 'Spirit of the Hero' camps.
https://www.hero-tribe.com/
https://www.instagram.com/theherotribe/
https://www.youtube.com/channel/UCVJmph2r0qnSD1-or6Eq0xA