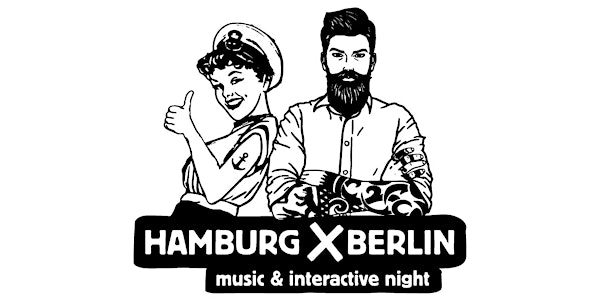 Hamburg x Berlin Music & Interactive Night
When and where
Location
Barracuda @Germanhaus 611 E 7th St Austin, TX 78701
Description
Moin, juten Tach and howdy, Austin!
Witness the German version of NY meets LA!
German Haus invites you to celebrate with us as Berlin and Hamburg combine the best of their differences to bring you something spectacular. Capital city Berlin is infamous for night never turning to day, for acceptance and freedom kicking down walls (real and imagined), and for a bustling scene of movers and makers wanting to change the world. Germany's second largest city Hamburg merges its rank as "the best place in the world for a night out" (research by HostelWorld - thanks for that!) with being Germany's most dynamic business region and offering a lot of extremely livable sites along its waterfronts – what are you waiting for?
Pull in for a night of dance and drinks as you listen to rising acts and mingle with promising startups, major brands and many more. Musicboard Berlin brings you the best bands and singers from Hamburg and Berlin, featuring the likes of:
Can't wait?
Sign up for one of the best parties at SXSW! Brought to you in cooperation with The City of Hamburg and Berlin Partner.
Find us at SXSW
Come by the East Cezar Chavez Street for a chat to experience a bit of German hospitality! Hamburg and Berlin will both be repping our cities, so stop by with any questions, or simply to find out who says "Moin" and who says "Tach"!
Can't make it to Austin?
Meet us at the NEXT Conference on Sept 20/21 in Hamburg!
Official SXSW Showcase
SXSW Badge holders only.
Eventbrite RSVP only does not entitle entrance to the event.
Subject to capacity.
Connect with us!
#hamburgmusic
#hamburg
#berlingoessxsw
#berlingoesaustin
#reasonwhyberlin
#sxsw
#germanhaus