Eventinformationen
Veranstaltungsort
Z-Bau
Frankenstraße 200
90461 Nürnberg
Germany
Rückerstattungsrichtlinien
Rückerstattungsrichtlinien
Rückerstattungen bis zu 30 Tage vor dem Event
Beschreibung
Hey, everyone!
Guess what? It's that time of the year again for hacking!
ZOLLHOF is thrilled to continue hacking after our successful events, "HACKBAY" 2017 & 2018, and this year we invite hackers, engineers and business enthusiasts once again to join us for a 2-day proper tech-adventure - this time again, at one of the coolest locations in all of Nuremberg, Z-Bau! This year's event is more hacker-friendly than ever before - we provide you with the latest technology, great mentoring, food & drinks the whole time and amazing prizes!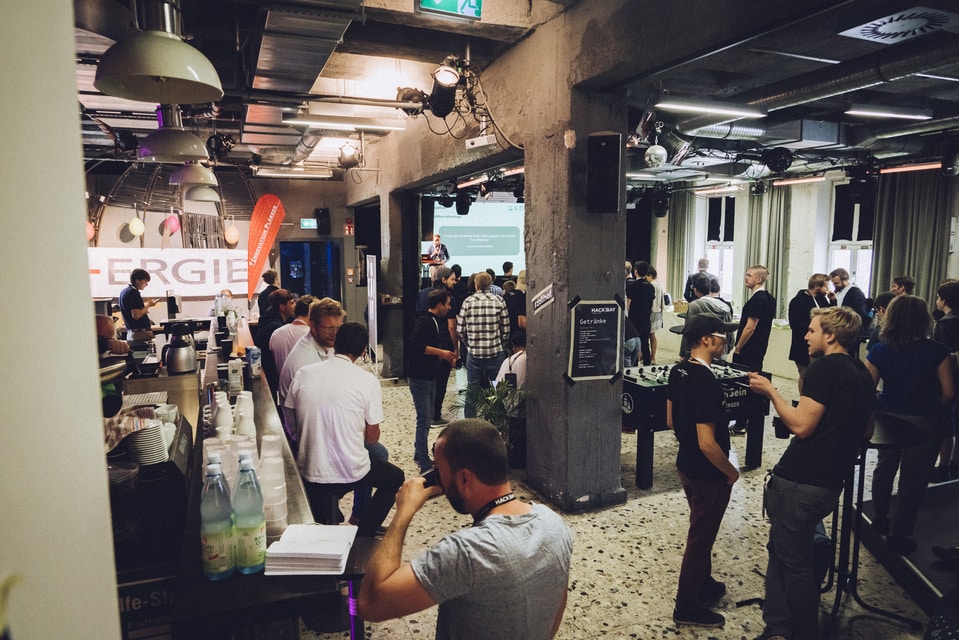 When: 4th & 5th of June 2019
Where: Z-Bau Nürnberg

At the HACKBAY 2019 it's all about this three hot topics:
Augmented Logistics
Is augmented reality the future of logistics? As one of the most undigitalized industries logistics definitely need some gamechangers. Join us on this track and become one of them!
Smart Workspace
Smart cars, phones, homes and people? Why not creating a smart environment at our workplace and making our everyday life much easier? Join us on this journey and create the workplace of the future!
Data Discovery
We're drowning in our generations new oil: Data! We're always trying to make more in lesser time. Let's get real "Data-Driven" and take this track to discover data even more!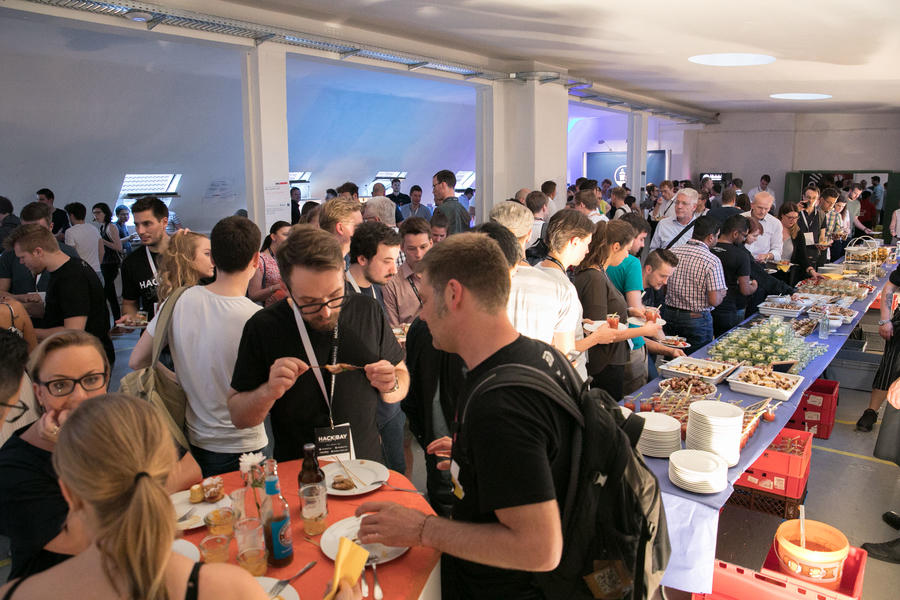 Language: German, BUT internationals and non-German speakers are more than welcome to join as hackers or visitors!!
Are you a hacker?
The focus is on YOU! While hacking our hackers will be given hands-on support, the latest technology and all the goodies they need to win that challenge because we believe that hackers should have access to the latest and greatest technology!
That's why we made sure they have the chance to work with some of the world's leading brands by getting to use their products and devices. At HACKBAY's hackathon, hackers can expect to have access to everything from microcontrollers, drones, smart watches to free web hosting.
At the hackathon we would like to reward awesome ideas and hard work! Our expert jury will judge all ideas and give awards to the best three teams.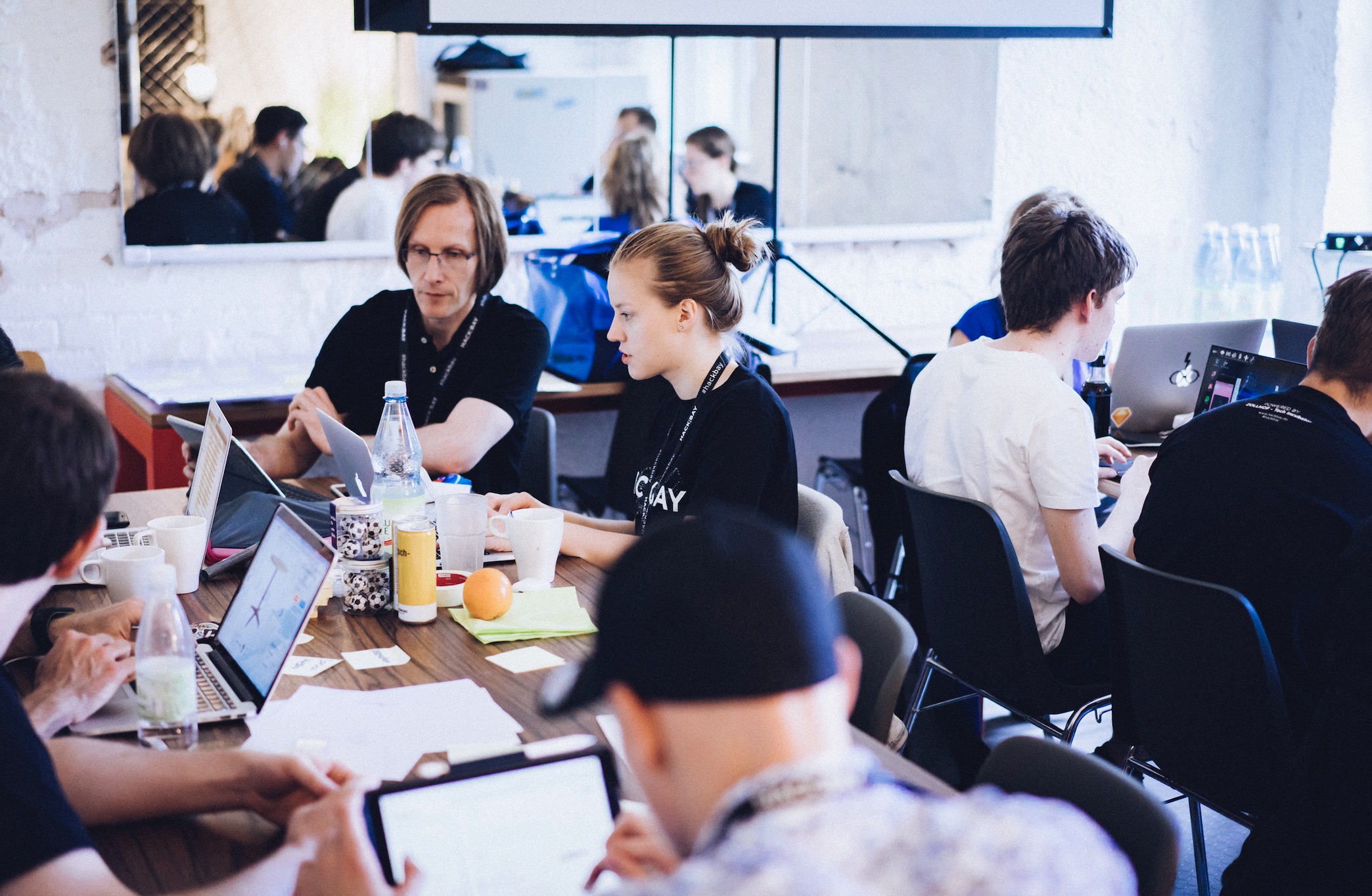 Or would you rather like to join as a visitor?
Experience our tech adventure through the eyes of a spectator! Receive exciting insights on the latest trends of digital transformation and get inspired by the electrifying atmosphere of a hackathon!
Like hackers, you will also have the chance to play with the latest tech gadgets and engage in exciting Talks & Workshops! Witness exhilarating approaches of designing the future, teams intensively hacking around you and get to know the best ideas in the end!
What's more? Free Food and Drinks as well as sleeping spots are waiting for you!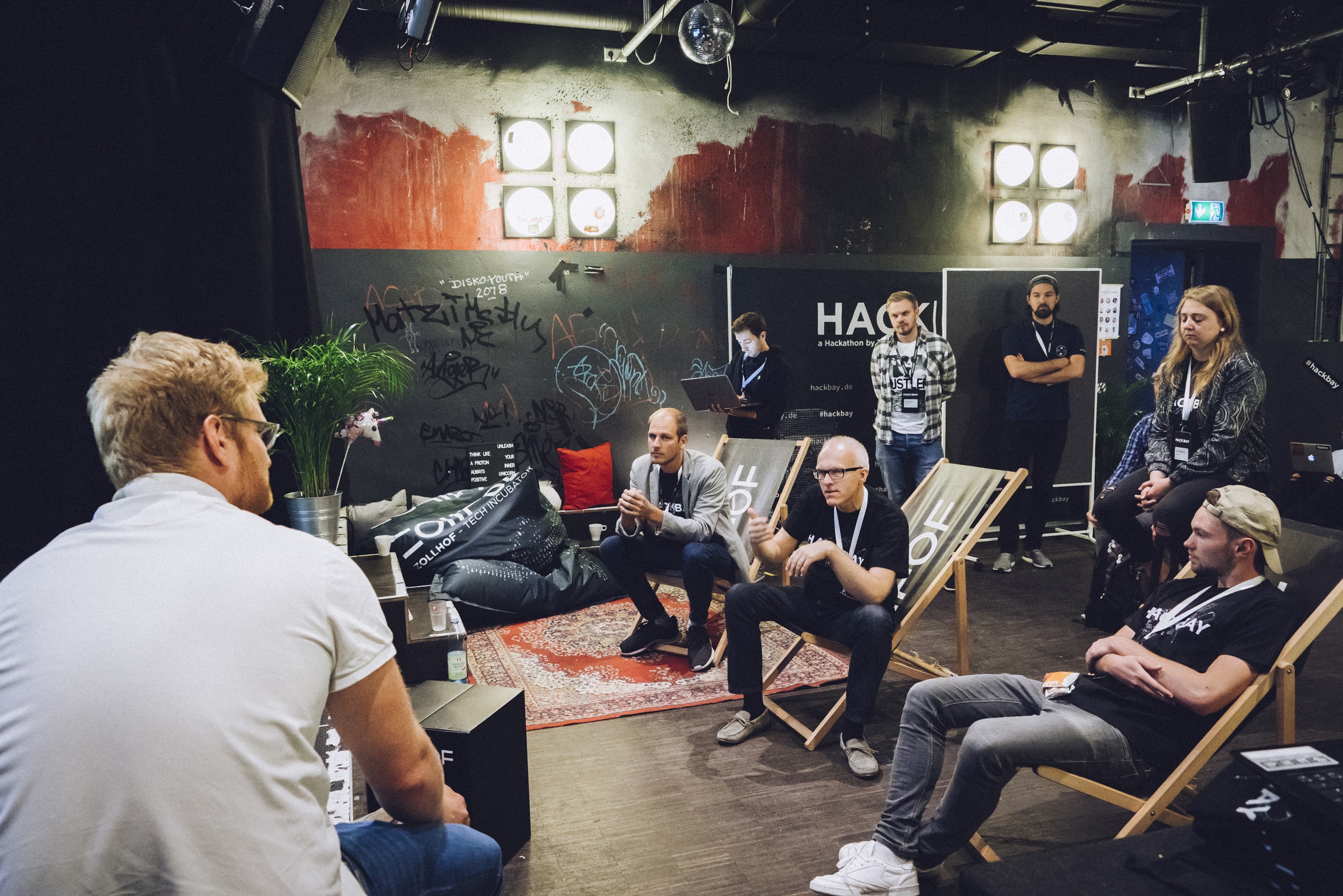 Food & drinks: Tickets include all of the meals, snacks and drinks you need to be a happy hacker or visitor during these 2 days!
Interesting speeches & workshops: Top speakers will attend the event and talk about the latest trends in tech!
Sleeping spots: If you are not from Nuremberg - or even if you are- and would like to have a camping bed just next door to crash for a couple of hours, be our guest! Attention: it's not a 5-star service, but it's free of charge! First come, first served. ;-)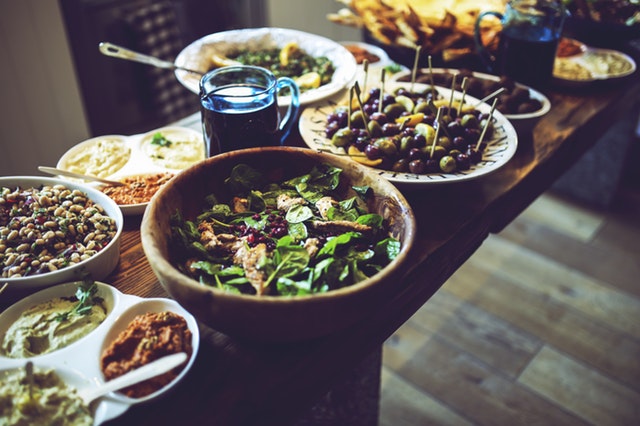 For prizes & more information please check out our website:
FREE RIDE - Return tickets within whole Germany provided by our partner FLIXBUS are provided for all participants of the event. Just get your HACKBAY ticket and send an email to frb@zollhof.de to claim your free ride!
*All participants with a ticket are eligible to enter the hackathon. Our Code of Conduct must be followed.
Datum und Uhrzeit
Veranstaltungsort
Z-Bau
Frankenstraße 200
90461 Nürnberg
Germany
Rückerstattungsrichtlinien
Rückerstattungen bis zu 30 Tage vor dem Event