Guerilla-PR Training Workshop "Trojan Horse" Technique. 32 years hands-on experience from a retired CEO.

Donnerstag, 14. Juni 2018, von 10:00 Uhr bis 17:00 Uhr (MESZ)
Eventinformationen

After two years and sixteen 90-minute-Meetups finally a 7-hours workshop to boost your business.
Best and fastest learning from real Guerilla-PR-examples
Actions and Detail Panel
Event Information
Description
In this 1-day workshop you will get a fast overview on how Guerilla-PR can work highly effective for you. 150 aspects you should know before starting your own Guerilla-PR.
Did you ever wonder why despite of trying so hard your press releases never got printed in papers or blogs? You are losing money because your competitors will snatch your customers away in front of your eyes.
The average company not knowing the power of Guerilla-PR also spends too much on advertising with little effect. Keywords are getting too expensive to afford. There is a way to overcome these obstacles and you can learn to do it for life.
Why Guerilla-PR will boost your company

Do you remember reading articles so funny, they dragged you into reading effortless had no special interest in this topic?
Guerilla-PR is a well-established method of effectively creating stories designed to create hyper-interesting, almost magic attention. However few companies are able to train their employees in this art. We believe Guerilla-PR is the number 1 factor to save money and getting high-performance free of charge advertising results.
As we all experienced it's easy to listen to humorous people and to read funny and unique stories. Guerilla-PR even drags the editors into a state of relaxation causing them smile and understand your message with ease. With less effort, editors will turn your press releases into articles read by thousands of readers. On the other hand "normal" and boring PR is overloading the editors with unwanted work causing frustration. Their solution to bad PR is simple: they will use the delete button.
The main method of Guerilla-PR is making editors smile, as your words and your stories are funny, boosting the editors happiness. Being an editor can be a most boring job. Knowing this fact, it's easy. Simply make editors laugh. Among all other companies yours will stand out as you are giving good reasons to the editor to let his readers participate in funny reading as well.

Editors have one thing in mind: they want their paper being bought or subscribed. Writing funny stories will make readers love their paper or blog.
In this one-day training, you will learn the Guerilla-PR technique and how to apply it to your everyday work in order to help save your company money each year.
The day includes 2 hours of effective-work (where you develop a funny PR-story). You will therefore not have to hire an external expert. Yes we believe best PR can be created by people within your company.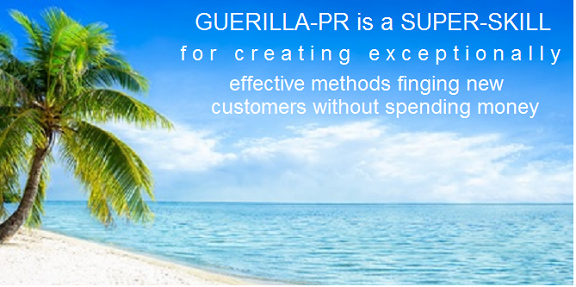 Who is it for?
The training is for anyone who wants to improve their ways of finding more customers without spending lot of money.
The Guerilla-PR technique can be used by professionals, entrepreneurs, executives, researchers, freelancers, writers, and creatives. Guerilla-PR is more than just writing a nice press release. It's about creating a unique and outstanding story first. Editors will even copy/paste your typos once they got enthusiastic reading your story.
This session is open to both individuals and teams.
----------------------------------------------------------------------------------
Read what editors say about Meinrad Müller:

For me, Meinrad Müller is a real PR genius. It's hard to believe what the smart entrepreneur from the Bavarian region of Swabia gets out of difficult topics. Two things are particularly amazing: on the one hand, Müller's apparently inexhaustible ingenuity, coupled with his fine marketing sense. On the other hand, his ability to implement these ideas. Mueller PR actions are almost all small showpieces, often funny for thigh tapping. No wonder the press reported all the way to "Capital", "Spiegel" and "Stern" about Alpenland.
Dr. Manfred Buchner, editor, impulse

Meinrad Müller goes unusual but very successful ways for his company. He lets others participate in his jokes and thus hits the bull's eye: Whoever has to deal with him, gets comprehensive service, practical work aids. Anyone who calls him may even enjoy a dash of good humor as an encore - even after a hard day's work. I do not know any other entrepreneur who can convincingly signal the joy of working outside. Maybe it's because everyone who spoke to him likes to remember that he and his company are stuck in the memory, that his press releases lighten the dreary editorial routine. A man who knows how to look to the outside, and whose tips should heed you.
Dieter Capelle, chief editor, SCOPE-Industry Magazine
----------------------------------------------------------------------------------
The schedule: what you will learn
"When it comes to getting your company into the press Guerilla-PR is the key."
The day will include a presentation showing more than 100 Guerilla-PR examples. Fast and best learning
from live Guerilla-PR-examples will encourage you to do PR yourself.

You will see 100 PR-stories which got printed already. We believe fast learning works best seeing real examples. In part two we will discuss 100 secrets of effective PR and the positive results and how to get press attention, find more customers without advertising.
In step three, once you are on a high alert and enthusiastic mental state,  we will develop Guerilla-PR-stories you can take home and use them next day.

Immersing into a productive and creative atmosphere, without being distracted in your office, is a well-known secret.
Hands-on Training-workshop (2 hours)
How to create your own "out of the box

fast 

thinking"

- The precious skill of finding Guerilla-PR situations
- Increasing PR creativity like on a conveior belt
- How to produce usable stories over and over
--------------------------------------------------------------------------------
Peak performance techniques
· The group members will allow you to come up with      crazy ideas
· Learn how to avoid boring "perfectionist" PR
· How to train your mind to "look over the fence"
· How your existing emotional skills could do your work
· How to turn boring PR into meaningful and funny PR
· Opening your mind and process emotions into nice texts
· How to put yourself into the editors shoes


Increasing fantasy and therefor create a story in minutes
· Make customer finding a fun experience
· Get yourself into a playful state of mind
· How to make editors and readers laugh


Effectiveness of your PR
· How to forget so called target groups
· Make you and your company an asset to the world
· Remember: you are not loosing anything once one PR story of yours does not get printed.
Create your own PR story to take home (2 hours):
Practice and apply the techniques you learned in the training session on your own PR tasks. You will be working with full privacy and additionally we will do group brainstorming for each participants project. Ideas from other participants will fill the room like butterflies on a summer meadow. This will inspire you to come up with the most unique concepts.
Well being (throughout the day):
Fun and humor is a huge opener towards creativity. PR people need to get into a higher state of mind. This will connect you with more ease to the resources hidden deep in you already. All of us are to some degree humorous. But education and hectic work environments may have covered up most valuable personal traits.
The research
People who are happy by nature (or by will) while working are reported to:
· increase creativity by 2-6 times;
· Increase productivity by 2-5 times;
· Feel more calm and relaxed throughout the workday.
(Source: McKinsey research)
Your effective PR will not only bring new customers to your company. It also will make you really happy. And furthermore all your colleagues will feel great once "our" company is getting positive mentioning in the public. The overall working climate, whether your company is a small startup or a old established firm, will positively be influenced. "We were in the press, on the radio, or on TV" is something worth talking about, even with your family and friends. Positive PR is also creating our optimal state of happiness among all company employees and probably the most sought-after mental state by anyone.
-----------------------------------------------------------------------------------------------------------------------------------------

Read what editors say about Meinrad Müller: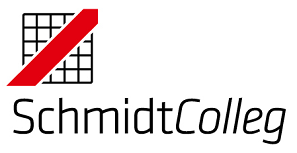 For years, a small business from Upper Bavaria has received more attention in the media landscape than much larger corporations. Almost no week goes by without the newspaper, magazines, TV, radio or magazines reporting on the company Alpenland. Strategic planning paired with originality, properly used, help every business to gain public attention. In case studies Meinrad Müller demonstrates how you can make concrete progress.
Hilmar Wollner, SchmidtColleg

... he certainly is not: boring. With this he stands out beneficially from the PR one body. He runs guerrilla marketing in pure culture and proves that even as a small business in the press can attract attention.
Joachim Graf, chief editor, hightext magazine
-----------------------------------------------------------------------------------------------------------------------------------------------

The returns of Guerilla-PR training
Guerilla-PR training has one of the highest ROI of any skill sets.
Practically each person can do Guerilla-PR themselves
· You can save most of the money otherwise spent for advertising
· You will increase YOUR reputation in the company as YOU are becoming  a most vital part of company growth
Can you afford not to train yourself and your team?
Let's put it this way:
People can be divided into three groups
- those who make things happen
- those who watch things happen
- those who wonder what happens
You reading this introduction to this point we assume you consider yourself in group one.
How often did you try to get your firm into the press?
To get a press release printed has been a challenge forever. Thousands of expensive PR agencies try to sell their service and promise sunshine while it's raining cats and dogs.
And most companies lose millions not doing PR at all. Their own employees could do the PR once they had more insight into this most interesting theme. PR can't be delegated to an apprentice as he has less overview what could be a nice tick to create a story from.
Bosses are overloaded with work. And tech departments would write a press release as funny as an operating manual.
-------------------------------------------------------------------------------------------------------------------------------------------

Read what editors say about Meinrad Müller:

Meinrad Müller: A decidedly creative mind who always provides witty contributions to the readers of my entertainment section in PC Magazin - and thus ensures with admirable ease for a positive image of his client.
Ralph M. Jansen, Editor Online-News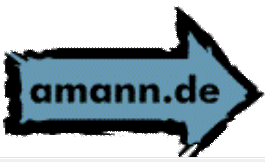 From Public Relations to "Public Pleasure".
One of the most impressive personalities I encountered in the course of my journalistic work was Meinrad Müller. The weighty Bavarian has managed to bring its small business over 10,000 times in the press within 10 years. With very unconventional methods, to which many observers respond with grinning amazement. According to the motto: "What has come back to the Müller?". For him, public relations is not work, but pleasure, as he himself asserts again and again. He gives up his knowledge and many anecdotes about his medial hussar pieces
Markus Amann, Editor
-------------------------------------------------------------------------------------
Guerilla-PR is fighting with better word swords
This training is for everyone who believe that learning Guerilla-PR is a life-changing mental ability that anyone can master through training. We make our PR-Workshops humorous and a fun work, that's why it is less effort, save hours of thinking and will be much better then done by yourself than by some external experts.
About the facilitator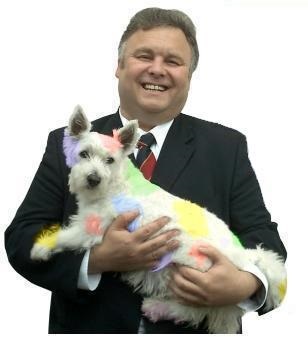 Meinrad Müller, 64, started his first company at age 22. Soon he found out, in order to succeed one needs lots of money for advertising to attract clients. As in this "medieval times" no Angels, VCs or Investors being around, he was forced to look for other ways to market his services.
Later, having 40 people on the payroll, this was putting mental pressure on him. So he used this pressure to boost his creativity. Being a humorous person by nature, he used this asset to bombard the press with funny Guerilla-PR-stories.
This resulted in thousands of articles (screenshots being part of the workshop), appearances in radio and TV-shows.
After a hard-working life he sold his company and he decided to go on vacation.
Where? Berlin he says, is the most interesting in funny place on earth. First he thought feeding the ducks at lake Wannsee would be fulfilling, which was not, he startet writing e-books.
As his great PR was seen all over the country, he got invitations to speak at conventions all over Germany (SchmidtColleg, MMM-Kongress, Bayerischer Sparkassen-Verband, EKS Kongress Frankfurt, Herman Scherer Academy, Upstalsboom Hotelkette, Microsoft Digital Eatery, Telekom Hubraum, Startups Rainmaiking Loft, Startups GTEC INCUBATOR BERLIN) and talks at meetups resulted in inquiries to help startups. This than lead to the Guerilla-PR-workshops.
Decission: he needs to postpone his retirement.
Read what editors say about Meinrad Müller: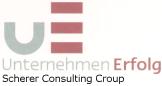 Mr. Müller not only understood how to enthuse the participants with his presentation, but also to achieve excellent results in terms of implementation and realization. Exactly the right way to increase awareness and impact today.
Hermann Scherer, Company Success, Scherer Consulting Group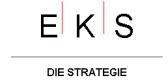 Also on behalf of the members of the regional group Munich, I would like to thank you very much for the successful evening. The feedback in the evening and today confirm that the participants have received valuable information, tips and suggestions for their own PR work.
Siegfried Hoffmann Head of the Strategy Forum e.V., Regional Group Munich
-----------------------------------------------------------------------------------------------------------------------------
What workshop participants are saying (german and english):
What else does it include?
· Lunch
· Tea/coffee/drinks/cookies
· Fun
Can I bring a team?
Yes. The workshop is an effective team building experience. Doing the training together encourages team members to reinforce each other's new skills in the workplace. The workshop not only transforms the way your company does PR, but helps increase fulfillment, and performance.
Contact us for any questions
If you have any questions about the training session, are interested in team training sessions, or want to organize this event in a different location, simply visit   www.meinradmueller.de (German website).
Phone 030 43 727 386
**** Workshop will be held in English ****
Zeit und Ort

Meeet - Coworking Space
Chausseestraße 86
Berlin-Mitte
10115 Berlin
Deutschland


Donnerstag, 14. Juni 2018, von 10:00 Uhr bis 17:00 Uhr (MESZ)
Zu meinem Kalender hinzufügen
Veranstalter
Meinrad J. Müller, Public Speaker

www.meinradmueller.de