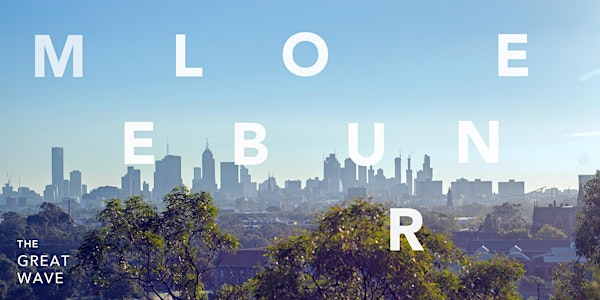 Groundswell | Melbourne hub at The Great Wave
Hosted by Lucy Sundberg and Sian Gooden
About this event
Brace for re-entry, find your flow, join the groundswell.
The world's most liveable city has been forced into hibernation for the winter. We've existed in the shadow of face masks, 5-km-radius restrictions, and an 8 PM curfew. But spring is here and there is light at the end of the tunnel. Creativity, innovation, and hope for a better future have been bubbling to the surface behind our closed doors.
Rediscover the magic of Melbourne and its people by riding The Great Wave through a weekend of surprising and serendipitous moments. Connecting individually and collectively, in nature and online, we will embrace the unknown, explore our potential for positive impact, and ask ourselves: how can we contribute to a more beautiful future?
Mystery Meetups
Dive into the unknown with Performance Frontiers
Meditate towards reality with Dr Lydia Brown
Get back to work with a Monday morning breakfast meeting
More details and location will be announced soon. In light of changing COVID-19 restrictions, elements of this event may take place virtually. All attendees will be informed ahead of time via email.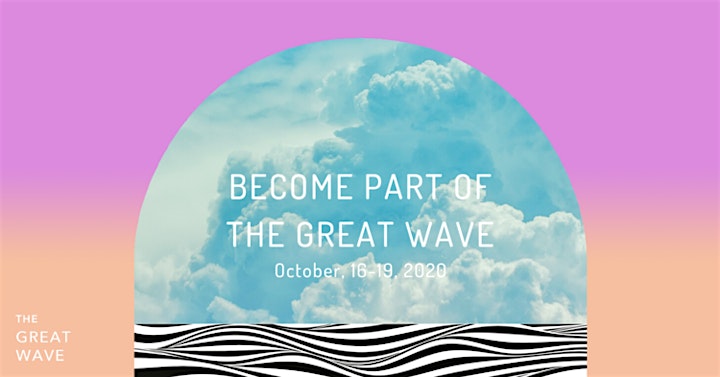 The Melbourne hub is part of The Great Wave, the first-of-its-kind virtual and in-person festival that will connect thousands of people around the world from October 16-19, 2020 to explore how we can reinvent business, our organizations, and ourselves.
To reserve your spot, please get your The Great Wave pass. Once you hold a pass, you receive a password to sign up on this Eventbrite page for the hub. Due to limitations on crowd size, registration and admittance for hub events are first-come, first-served.
Virtual and in-person, global and local, indoors and outdoors, in cities and nature, alone and together, The Great Wave is an extraordinary festival for extraordinary times. View the global program here.
The Great Wave is a creation of the House of Beautiful Business, a global think tank and community to make humans more human and business more beautiful.
Any questions? Please email us at collaborate@thebusinessromanticsociety.com