1 Hour Standup Show in English on Sunday in Friedrichshain
About this event
Double feature standup comedy open mic every Sunday evening. Two experienced comedians work longer format sets back to back hosted by Anna Beros for 1 hour of power.
Entry: FREE reserve here to secure your seat
Recommended donation 7-10€
**2G+Masks: Entry requires proof of full vaccination or recovery**
Doors: 17:30
Show starts: 18:00
Show ends: 19:15
https://www.facebook.com/adultsonlycomedy
IG @adultsonlycomedyberlin
** HOSTED BY **
ANNA BEROS (NZ)
Anna is a Kiwi born, Melbourne raised, Berlin based stand-up comedian, writer and podcaster. She wrote for the Comedy Central DE sketch comedy show, Was ich eigentlich sagen wollte, in 2021. On her weekly podcast, Adults ONLY Comedy Berlin, she talks sex positive brutal honesty with comedians. Her 1 hour solo show 'Sex, Death, Babies' debuted in Berlin, 2020. She produces and hosts Adults ONLY Comedy Open Mic, Glory Hole Comedy, PUNCH UP Comedy, Grindhouse Comedy, Hairy Bs & Doener Comedy. Anna turns pain into laughter and shame into solidarity. High energy, filthy, wholesome, hilarious.
https://www.facebook.com/annaberoscomedian/
IG @afberos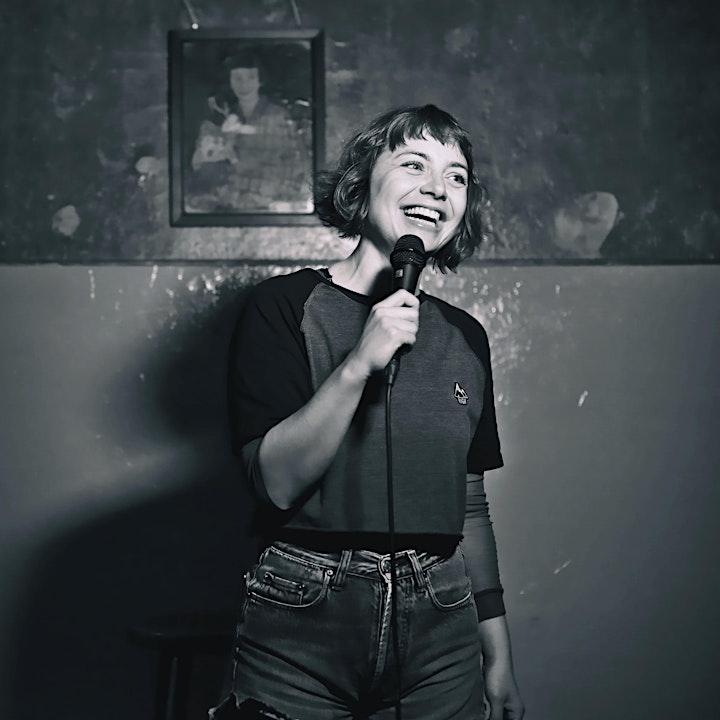 FEATURING:
** JUSTIN SMALL (USA) **
Justin Small, originally from the United States, is a common face on the Berlin standup comedy scene. Having lived in Europe, Latin America and Asia, he derives much of his inspiration from his misadventures of being an "ethnically ambiguous" black guy around the world, working in tech, and embracing getting older. His comedic style combines sharp wit with intellect, personality and attitude; all tied together with a straightforward delivery.
https://www.facebook.com/justinsmallcomedy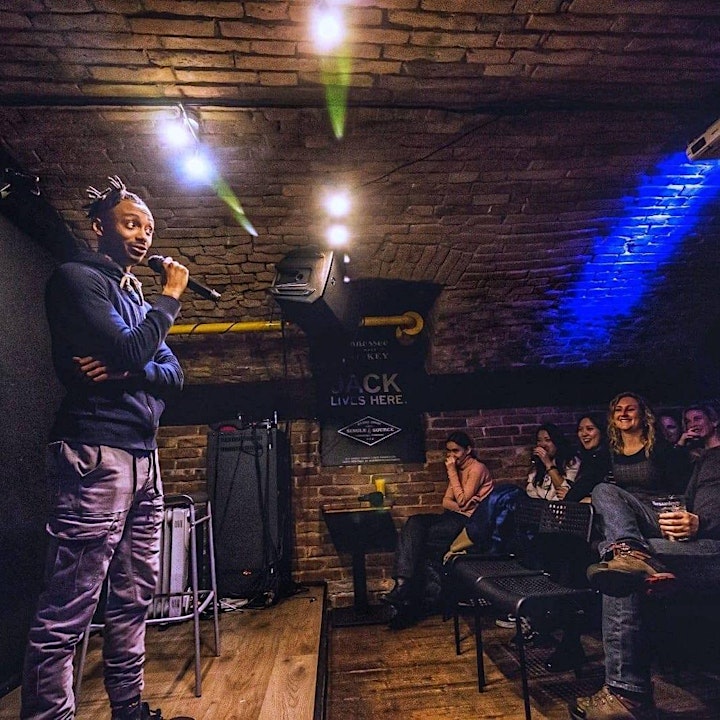 BACK TO BACK WITH:
** AHMET BILGE (USA) **
Ahmet Bilge is a mess. He grew up in the US, matured in Turkey & now he's slowly decomposing in Switzerland. Ahmet is the creator & producer of "The American Standup Show" which features monthly high caliber English Standup Comedy all around Switzerland. In addition to this he has, for the first time ever in Zurich, created numerous Open Mics as "Comedy Nights Zurich", including Zurich's first weekly English Comedy Open Mic : Kon-Tiki Comedy. Rising to be one of the top players in Switzerland, he is branching out to the international comedy scene with performances in Germany, Austria, the Czech Republic, Slovakia, Liechtenstein, Thailand, & France.
https://www.facebook.com/ahmetbilgecomedy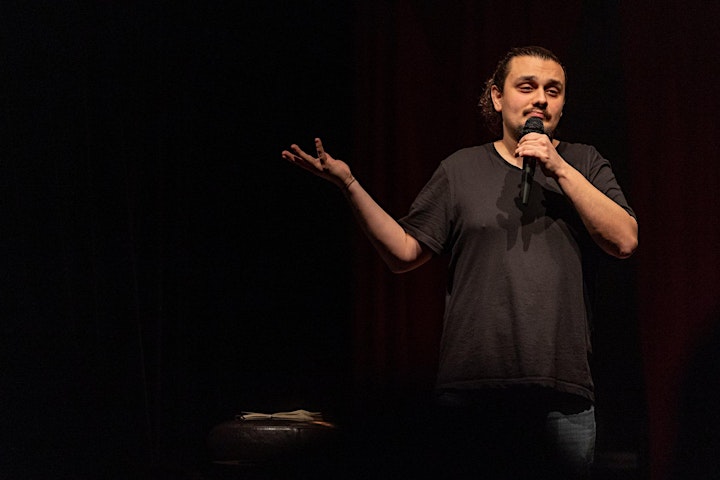 Organizer of GRINDHOUSE Comedy: Double Feature Standup Matinee