1 Hour Standup Show in English on Sunday in Friedrichshain
About this event
Grimey double feature standup comedy open mic every Sunday evening. Two comedians back to back hosted by Anna Beros for 1 hour of power in air-conditioned comfort.
Entry: 7€ - reserve online to secure your seat. Tix available in cash on the door
* negative test result or proof of full vaccination or recovery requried*
Doors: 17:30
Show starts: 18:00
Show ends: 19:15
https://www.facebook.com/adultsonlycomedy
IG @adultsonlycomedyberlin
** HOSTED BY **
ANNA BEROS
Anna is a Kiwi born, Melbourne raised, Berlin based stand-up comedian, writer and podcaster. She wrote for the Comedy Central DE sketch comedy show, Was ich eigentlich sagen wollte, in 2021. On her weekly podcast, Adults ONLY Comedy Berlin, she talks sex positive brutal honesty with comedians. Her 1 hour solo show 'Sex, Death, Babies' debuted in Berlin, 2020. She produces and hosts Adults ONLY Comedy Open Mic, Glory Hole Comedy, PUNCH UP Comedy, Grindhouse Comedy, Hairy Bs & Doener Comedy. Anna turns pain into laughter and shame into solidarity. High energy, filthy, wholesome, hilarious.
https://www.facebook.com/annaberoscomedian/
IG @afberos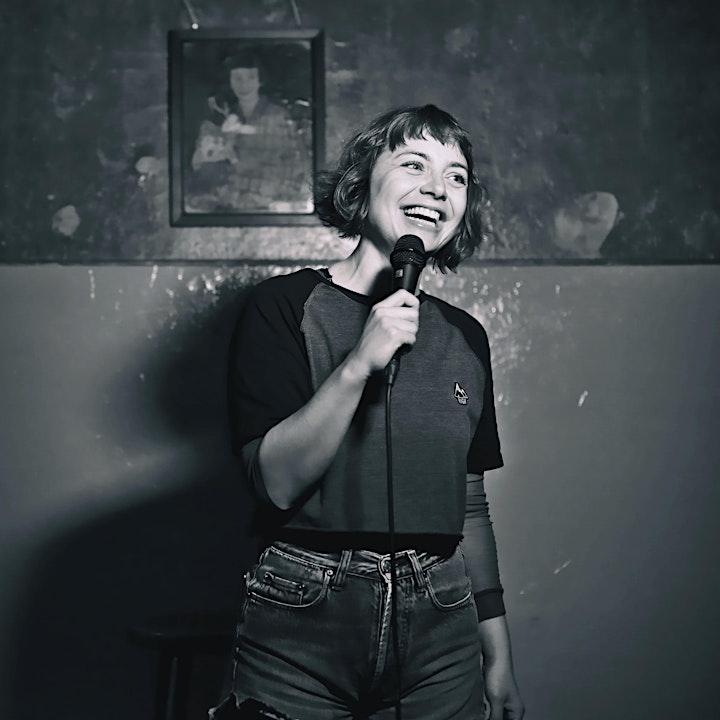 ** WITH SPECIAL GUESTS **
TERA KILBRIDE (USA)
Tera's an American, living in Berlin. She lived in Minneapolis for many years, where she used to be a contemporary performance artist, and therapist. As a result her work is feminist, zany and deceptively political, as it is personal. She produces Hot and Bothered: Comedy and Burlesque, This Could Get Awkward Comedy Mic, and co-produces Balls to the Wall! monthly comedy showcase.
"Intensely combustible, ebullient and riotously complex. Something for everyone." Minnesota playlist
"Tera Kilbride, takes on late-stage capitalism ... dystopia" City Pages, Minneapolis
*** BACK TO BACK WITH ***
CHRIS LOAR (USA)
Chris Loar is a comedian, writer, director and actor who called Brooklyn home for 16 years before relocating to Berlin in October 2020. He is an alum of the acclaimed theater company New York Neo-Futurists where he wrote and performed work for the long running show "Too Much Light Makes The Baby Go Blind (30 plays in 60 minutes)" every weekend in the East Village. While with the Neos he created the hit comedy shows "The Complete & Condensed Stage Directions of Eugene O'Neill, Volumes 1 and 2" which both received Critic's Picks from The NY Times as well as national and international tours including two times through India in the Bharat Rang Mahotsav. He's performed stand up at Gotham Comedy Club, Eastville, Dangerfield's and many, many bars and basements.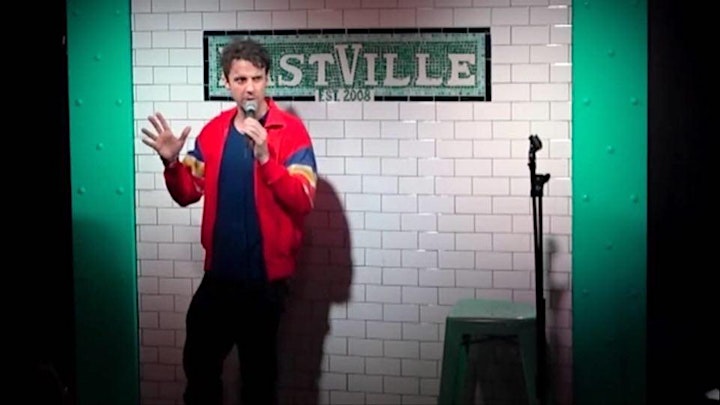 Organizer of GRINDHOUSE Comedy Double Feature Matinee