1 Hour Standup Comedy Show in English on Sunday in Friedrichshain
About this event
Grimey double feature standup comedy open mic every Sunday evening. Two comedians back to back hosted by Anna Beros for 1 hour of power in air-conditioned comfort.
Entry: 7€ - reserve online to secure your seat. Tix available in cash on the door
* negative test result or proof of full vaccination or recovery requried*
Doors: 17:30
Show starts: 18:00
Show ends: 19:15
https://www.facebook.com/adultsonlycomedy
IG @adultsonlycomedyberlin
** HOSTED BY **
ANNA BEROS
Anna is a Kiwi born, Melbourne raised, Berlin based stand-up comedian, writer and podcaster. She wrote for the Comedy Central DE sketch comedy show, Was ich eigentlich sagen wollte, in 2021. On her weekly podcast, Adults ONLY Comedy Berlin, she talks sex positive brutal honesty with comedians. Her 1 hour solo show 'Sex, Death, Babies' debuted in Berlin, 2020. She produces and hosts Adults ONLY Comedy Open Mic, Glory Hole Comedy, PUNCH UP Comedy, Grindhouse Comedy, Hairy Bs & Doener Comedy. Anna turns pain into laughter and shame into solidarity. High energy, filthy, wholesome, hilarious.
https://www.facebook.com/annaberoscomedian/
IG @afberos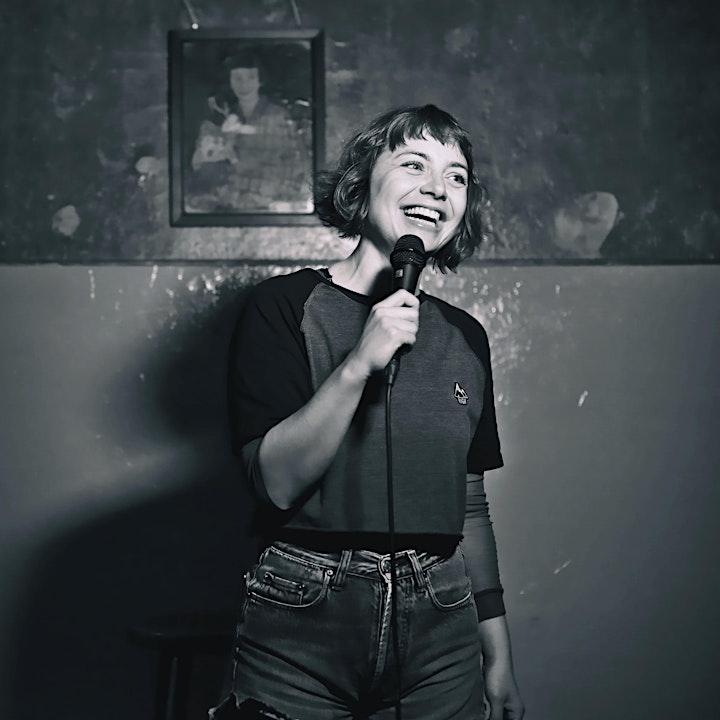 ** WITH **
AMELIA JANE HUNTER (AUS)
Originally from Australia, Amelia now lives and loves in the land of bone structure, broad shoulders and smouldering eye contact; Berlin.
Touring the expansive girth of both hemispheres; finding and funding perverted love, true crime and culinary frights, Amelia is an unstoppable adventurer.
Riveting, ribald and completely uncensored, a trained actress, TV Producer and experienced stand up comedian with solo shows that have earned her top accolades and comedy awards worldwide.
A powerful storyteller with a penchant for the theatrical…..on a quest towards radical inclusion, kindness and finding the perfect sausage condiment.
www.ameliajanehunter.com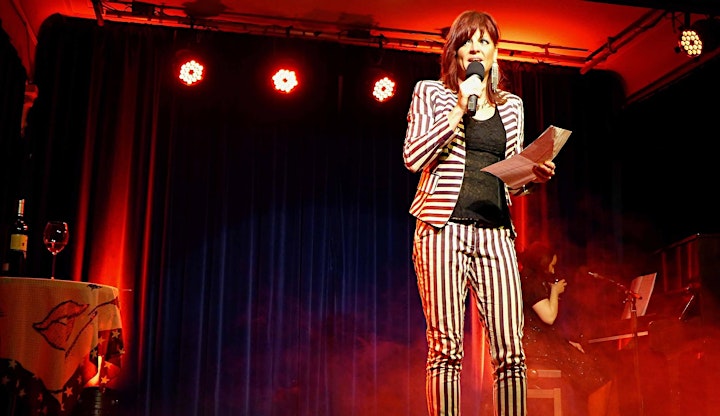 ** BACK TO BACK WITH **
DAN STERN (USA)
Daniel Stern is an American living in Berlin. He is a former talk show host, a retired competitive eater, a screenwriter and a standup comedian. Stern sews absurd observations together with threads of unhinged wit; his performances are a frayed quilt of hilarious anarchy, earnest confessions and stories about riding the bus. He writes and performs sketch comedy, hosts all kinds of events, models and acts. Daniel podcasts with local news show Radio Spaetkauf and produces "Projectile!" every month. Stern once took last place behind three children in an NBA Summer League half time dance-off.
https://www.facebook.com/NightShowBerlin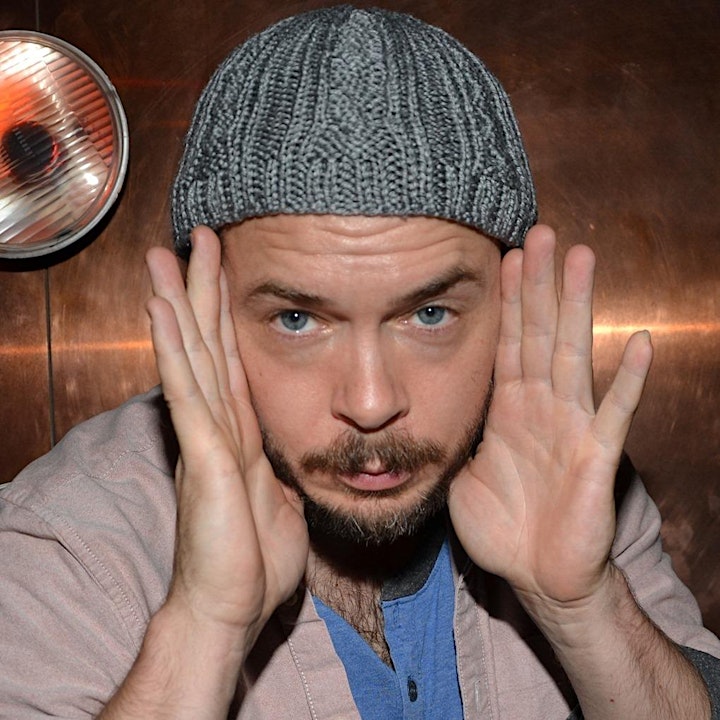 Organizer of GRINDHOUSE Comedy Double Feature Matinee