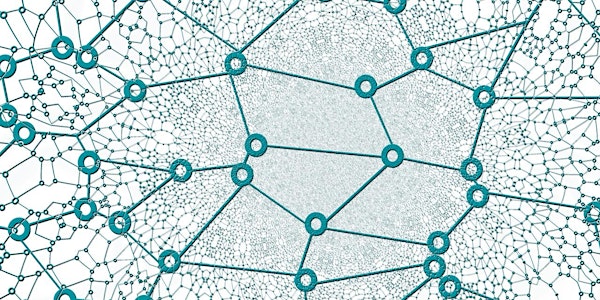 GrapHNR 2023 - Graphs and Networks in the fourth dimension
GrapHNR 2023 - a Joint conference on "Graphs and Networks in the fourth dimension – time and temporality as categories of connectedness"
Location
Akademie der Wissenschaften und der Literatur Geschwister-Scholl-Straße 2 55131 Mainz Germany
Agenda
1:00 PM - 5:00 PM
Workshops (Tuesday 18 July)
---
on-site; max. 20 participants
6:00 PM
Opening Keynote (Tuesday 18 July)
---
Benjamin Bach: Seeing through the Hairball - From Networks to Stories through Interactive Visualizations
Conference (Wednesday 19 July - Friday 21 July)
---
on-site and online
6:00 PM
Closing Keynote (Thursday 20 July)
---
Johanna Drucker: Temporal Modeling - Visualizing Chronologies
About this event
3 days 1 hour

Mobile eTicket
We are very pleased to announce GrapHNR 2023, a joint conference of the Historical Network Research community and Graphs & Networks in the Humanities. The conference will be hosted at the Academy of Sciences and Literature | Mainz and the Leibniz Institute of European History (IEG), Mainz, from Tuesday July 18 until Friday 21 July, 2023.
Since 2013, the HNR conference series has explored the challenges and possibilities of network research in historical scholarship. It has served as a platform for researchers from various disciplines to meet, present and discuss their latest research findings and to demonstrate tools and projects. Beyond the conference series, the Historical Network Research community also publishes the Open Access Journal of Historical Network Research, devoted to the study of networks (social or otherwise) from a specifically historical perspective and encouraging the exchange between different areas of historical research (in the broadest sense), the (digital) humanities at large as well as the social, information, and computer sciences.
Starting in 2017 as the German-language "Graphentechnologien" conference, "Graphs & Networks in the Humanities" has evolved into an international conference series providing a platform for the exchange of methodological and technical knowledge about graphs and networks and their application in the humanities. The proceedings of the 2020 conference have been published as an Open Access publication, while the proceedings of the 2022 conference are currently being prepared for publication.