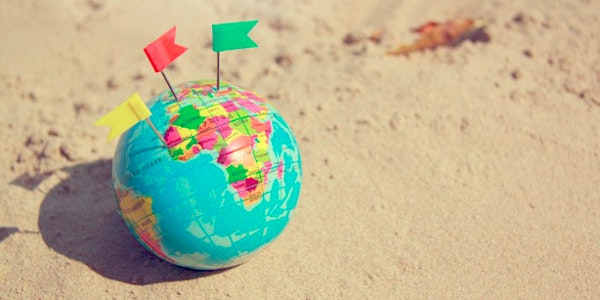 GIS: Practical Application For Sustainable Natural Resource Management
Join us to find out novel GIS and remote sensing applications from Latin America, East Africa and Western Asia
About this event
Webinar "GIS: Practical Application For Sustainable Natural Resource Management"
In the current planetary crisis, we are experiencing challenges such as biodiversity loss, deforestation and land degradation. 
Geographic Information Systems (GIS) and remote sensing are powerful allies to monitor and assess progress in addressing these challenges. 
This webinar will provide new insights into this evolving field through practical examples from the Global South. Speakers will present innovative ways for using GIS tools and remote sensing solutions in research and development projects for the sustainable management of natural resources.
Featured topics:
"Landcover mapping with Sentinel images and field data through Random Forest Classification - Practical application in the Peruvian Amazon" Mateo Jaimes, Bangor University (UK) & Technical University of Dresden (Germany)
"Vulnerable and Exposed – A Drought Risk Assessment of Iraq's Agriculture Sector" Virginia Valenti, Maastrich (Netherlands)
"No survey without GPS: Environmental studies and vegetation surveys in the Great Rift Valley" Assefa Wosnie & Miguel Alvarez, University of Bonn (Germany)
This event is jointly organized by Bluoverda e.V. and Weltweit e.V.
Click HERE to join the webinar
Get to know our amazing key speakers: