Description
Join this unique MasterClass with Rollin McCraty on:
Visualizing and Activating Heart Intelligence in Groups and Organisations


Right out of the HeartMath Research Department, Rollin McCraty (Head of Research at HeartMath Institute) will present its latest methods and software on heart intelligence in groups for the first time with us in our MasterClass. Discover how this technology can innovate our work as facilitators and approaches to leadership and team development.
The software on social coherence, currently available as beta-version, helps to visualize our inner balance and heart coherence in groups in real-time, thus allowing us to work more explicitely with the inner states of groups which are linked to high performance, working in sync, and emotional intelligence. Moreover, we can learn about the impact we can have as facilitators, leaders and members of a group in shifting such inner states.
In this unique MasterClass we want to experience and experiment with this new methods and technology in order to inspire and strengthen us as facilitators, leaders and changemakers in facilitating inner shifts and in leveraging heart intelligence and connection in groups and organisations.
Our learning journey of the MasterClass will consist of three parts: First, in laying the groundwork you will learn and experience HeartMath bio-feedback technologies and methods to reach heart coherence and inner balance for yourself for becoming more effective as facilitator, leader or changemaker. Secondly, we will be joined by Rollin McCraty who will be introducing both the latest methods for activating heart intelligence in teams which you can use for your own facilitation and leadership practice. Moreover, he will share with us the latest social coherence technology in order to visualize heart coherence levels in groups in real-time. On the last day, we want to integrate all we have learnt and further experiement together how we can effectively shift inner states in groups and explore applications in our own practice.


HeartMath Institute has been long known for his groundbreaking research and technology in the field of heart intelligence, health and resilience by using bio-feedback for measuring heart coherence in real-time. It means that you can see and get immediate feedback whenever you are in an inner balance (or not) and learn how to manage your emotions and better deal with stress to regain balance and strengthen resilience. Its applications have been used widely in the world i.e. in training police offers in the Netherlands or French pilotes for reaching and sustaining high-performance in their work. For the first time this technology has been further developed for offering real-time feedback around heart coherence in groups, what is called social coherence. Whereas heart coherence is about how your heart, mind, emotions and physical systems are in sync and cooperative alignment, social coherence is about how this manifests on a social level and how people can influence each other in working in sync and impacting each others inner balance.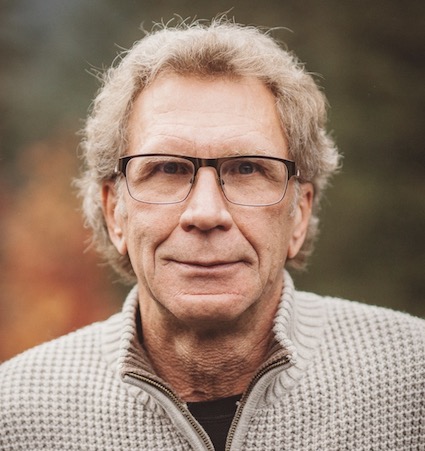 What you will learn and experience:
For this unique MasterClass we created a new program in which you will learn how to master the inner game to become more effective in the outer game as a facilitator, leader, changemaker, coach, and consultant such as to:
discover the power and impact of social coherence tools and methods and how they can innovate our work as facilitators, leaders, and change-makers.

learn to apply the latest tools and methods to activate heart intelligence - both for yourself and for groups.

learn how to shift your inner state when in stress or dealing with difficult emotions.

strengthen your own inner balance and resilience in working as facilitator, leader or change-maker and improve the quality of your presence and awareness.

experiment with facilitating inner shifts in heart coherence with self and groups by using real-time bio-feedback visualisations.

test and adapt your own approaches in leveraging heart coherence in groups and organisations with your peers.
The MasterClass allows for both a personal and a collective learning journey. It emphasizes concrete experience, practical applications, deep reflection, and exploration of how to transfer insights to your own facilitation practice.
Become a part of the Generative Facilitation Learning Community by meeting other inspiring facilitators and engaging in peer coaching and learning with inspiration, compassion, and encouragement.
Facilitation Team:
Rollin McCraty (Head of Research at HeartMath Institute) as Special Guest of this MasterClass
Reiner Krutti (HeartMath Deutschland) as Co-Faculty
Christine Wank (Founder Generative Facilitation Institute) as Co-Faculty and Host
Rollin McCraty, Ph.D, is the director of research at the HeartMath Institute whose interests include the physiology of emotion. One of his primary areas of focus is the mechanisms by which emotions influence cognitive processes, behavior, health and the global interconnectivity between people and Earth's energetic systems.
McCraty has served as principal investigator in numerous research studies examining the effects of emotions on heart-brain interactions and on autonomic, cardiovascular, hormonal and immune-system function. The members of his research team regularly participate in collaborative studies with scientific, medical and educational institutions in the United States and around the world. McCraty's critical research on heart rate variability and heart-rhythm coherence has gained international attention in the scientific community and is helping to change long-held perceptions about the heart's role in health, behavior, performance and quality of life.
His studies, research and extensive professional articles have appeared in numerous journals, including the American Journal of Cardiology, Journal of the American College of Cardiology, Stress Medicine and Biological Psychology. He contributes periodically to the Global Advances in Health and Medicine journal.
Findings from this research have been incorporated by HeartMath in the development of simple, user-friendly mental and emotional self-regulation tools and techniques designed for people of all ages and cultures to relieve stress and reach greater levels of personal balance, stability, creativity, and intuitive insight.
Reiner Krutti is the co-founder, CEO and training director at HeartMath Germany. Reiner brings with him many years of management experience having held diverse management positions in sales, finance and commerce. He has worked for international businesses such as Arthur Andersen and Peugeot. After various management positions in finance and sales and a post as Commercial Director for PEUGEOT Croatia, he felt the need to reorient himself. With HeartMath® he specialised himself in methods that help to optimize personal energy balances so that people can reach high performance without burning out. Being both a controller and business administrator himself, he values that the effects of these methods have been scientifically proven in many studies, and that the respective results can be measured by using biofeedback.
Christine Wank is the founder of the Generative Facilitation Institute (GFI) dedicated to inspiring and strengthening facilitators, leaders, and changemakers in facilitating profound change with the intelligence of the head, heart and hands.
Christine is a highly experienced international facilitator, trainer and coach in organization and leadership development and innovation. She is also a certified HeartMath Coach and Trainer. She has worked with leaders and teams from business, government and NGOs across the globe for more than 15 years. As senior facilitator of the Presencing Institute and the founder of Facilitate U, she helps people and organizations reach their full potential and shape the world in a responsible and purposeful way.
Time and Location:
February 4, 2019: 3.30pm-7.30pm: Overview, Foundations to Generative Facilitation and Group Introduction, Welcome Reception (with Christine Wank)
February 5, 2019: 9.00am-5.30pm (with Reiner Krutti and Christine Wank)
February 6, 2019: 9.00am-5.30pm (with Rollin McCraty)
February 7, 2019: 9.00am-5.00pm (with Reiner Krutti and Christine Wank)
The MasterClass takes place in the beautiful venue of Place One with stunning views over Berlin from the tower rooftop at Strausberger Platz. For an impression of the venue, visit:
https://rundgang.inside-view.de/de/vt/PlaceOne/d/31633/siv/1
Rates:
Early bird rate before December 15, 2018: 1.450 EUR plus 19% VAT
Regular rate from December 16, 2017 on: 1.650 EUR plus 19% VAT
Rates include:
the training and venue

access to the new HeartMath software and applications during the time of the training

training material and MasterClass reader

personal journal

photo documentation

coffee, tea, small snacks, and non-alcoholic beverages during the coffee breaks

welcome reception on the first day
Travel, accommodation and meals will be self-organized and covered by the participants themselves. You can find a list of recommended hotels near the venue below.
Further Information:
This MasterClass is offered by the Generative Facilitation Institute (GFI), dedicated to providing unique learning opportunities for facilitators, leaders and changemakers. Our aim is to link the outer with the inner dimension of facilitation and to integrate the intelligence of the head, heart and hands for leveraging impact and making meaningful generative change happen.
For further information, please contact:
Christine Wank (Generative Facilitation Institute) via: info@generativefacilitation.com
FAQs
Which hotels and apartments are close to the venue and how do I get there?
Adress of the event:
PlaceOne
Strausberger Platz 1
13. Etage
10243 Berlin
Closest Metro Station: Strausberger Platz (U5)
Accomodations close to the venue:
Pension Reiter Berlin
Palisadenstraße 53
10243 Berlin
+49 30 42800281
Distance: One station U5 Weberwiese
www.motel-one.com/de/hotels/berlin/hotel-berlin-alexanderplatz/#t=hotelinfo
Motel one
Dircksenstraße 36
10179 Berlin
+49 30 200 54 08-0
Distance: 2 Stations U5 Alexanderplatz
Novum Select Hotel Berlin Ostbahnhof
Lange Straße 31
10243 Berlin
+49 4930 293030
Distance: Two stops with Bus 142 until: Andreasstr./ Langestr.
Ibis Budget Berlin Alexanderplatz
Mollstraße 31
10249 Berlin
+49 30 339391120
Distance: Five stops with Bus 142 until: Mollstr./ Otto-Braun-Str.
Soho House Berlin
Torstraße 1
10119 Berlin
+49 30 4050440
Distance: Six stops with Bus 142 until: Mollstr./ Prenzlauer Allee
Cancellation Policy
In the event that you need to cancel your participation in this MasterClass, the following policies apply:
Up to 70 days before the start of the event we offer a full refund of the transferred rate, minus a handling and service fee of 150 EUR and any banking fees involved.
Up to 50 days before the start of the event we offer a 50% refund of the transferred rate, minus a handling and service fee of 150 EUR and any banking fees involved.
For cancellations after 50 days before the start of the event we cannot offer any refunds due to arrangements made.
In the highly unlikely event that we need to cancel or shift the date for this MasterClass we will fully refund your rate (either early bird or regular, depending on your booking). We cannot cover any other expenses or cancellation costs involved, such as cancellation fees for transport (flight, train, etc.) or accommodation.