Description
Geisterstunde mit Wonder Workshop an Halloween
Klettern Ihre Kinder während der Ferien schon die Wände hoch? Dann rein in die angsteinflößendste Verkleidung und ab zum Games Science Center! An Halloween können sich hier Kinder und Eltern mit den Lernrobotern von Wonder Workshop in unserem Parcours austoben.
Während sich die Kids beim Trick or Treat amüsieren, werden ihnen ganz nebenbei spielerisch die Grundsätze des Programmierens beigebracht. Dash und Cue malen, musizieren und fahren Rennen, während Dot durch die Lüfte schwebt und sich auch über ein eigenes Halloweenoutfit freut. Im Anschluss können Eltern und Kinder sich auf einem riesigen Kissenberg gemütlich ausbreiten und Boris Pfeiffer, dem Autor der "Die drei ??? Kids"-Bücher, bei einer Buchvorlesung lauschen.
Diese Veranstaltung ist für alle Altersstufen geeignet. Für Snacks und Drinks ist gesorgt, als auch einer kleinen Überraschung von den Frechen Freunden. Wir freuen uns, Sie bei einer unvergesslichen Halloweennacht im Game Science Center begrüßen zu dürfen!
Wondering About Wonder
Die Wonderroboter bringen Ihrem Kind ganz nebenbei das ABC des Programmierens bei. Wonder Workshop bringt Kinder, Eltern und Pädagogen zusammen, damit Jungen und Mädchen aus allen Altersgruppen lernen, selber ihre digitale Umgebung aktiv zu gestalten.
So vermitteln Dash und Dot (ab 6 Jahre), als auch Cue (ab 11 Jahre), mittlerweile Kindern in mehr als 15.000 Schulen in fast 40 Ländern die Grundlagen des Programmierens.
Zu Boris Pfeiffer
Die meisten Kinder kennen ihn spätestens, wenn sie hören, dass er einer der beiden Autoren der beliebten Krimiserie "Die drei ??? Kids" ist. Boris Pfeiffer liebt Detektivgeschichten. Deswegen stammen nicht nur viele 'Drei ??? Kids' Bücher aus seiner Feder, sondern auch die im Herbst 2011 erscheinende Berliner Detektivreihe 'Unsichtbar und trotzdem da!'. Außerdem hat er 'Das Wilde Pack' (zusammen mit André Marx), 'Die Akademie der Abenteuer' und 'Ein Pony Namens Buttermilch' erfunden.
Programm
18:00 - Ankunft
18:30-19:30 - Playtime Scary Hour
20:00-20.30 - Buchvorlesung mit Boris Pfeiffer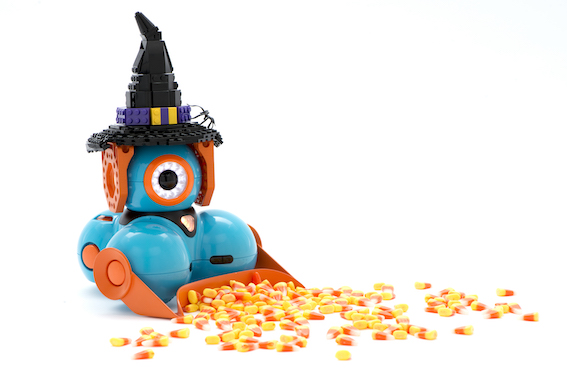 Wonder Workshop presents a Halloween full of scary and not-so-scary delights
Kids climbing the walls during the holidays? Dress up in your best Halloween costume and venture out of the house to meet up with Wonder Workshop's robot friends, Dash, Dot and Cue, for a night of spooky fun at the Game Science Center!
Join us for lots of "booooohhh", bots and books as the whole family gets to experiment with the little robots and race around a museum full of games. Dot especially is a fan of being decorated and put into costumes, so kids will have the chance to play and programme. After discovering every nook and cranny during some indoor trick or treating, the evening winds down as everyone settles into a lair of giant cushions and snuggly blankets for a book reading with Boris Pfeiffer, who writes the "Die drei ???" book series.
This event is fit for inventors of all ages, and we've catered for all manners of snacks and drinks. We also have a little surprise planned by our friends at Freche Freunde. So join us at the Game Science Center this Halloween where we will create, celebrate and have fun with friends and family!
Wondering About Wonder
With our robot buddies, your child will learn the ABC's of programming in a playful and active way. Wonder Workshop brings together children, parents and educators to empower girls and boys of all ages to become active creators of their own digital environment.
At the Halloween Night kids and parents get to meet up with our three special characters: Dash, Dot and Cue. Dash is perfect for young inventors and explorers, ages 6 and up, and convinces with its unique personality, easy programming and various accessories. Also designed for ages 6 and up, Dot comes with even more accessories in its creativity kit, encouraging crafting, moving and programming. Finally, meet Cue, a great companion for older siblings ages 11 and up. With its customisable personality, strong intelligence and advanced programming options, Cue is perfect for playing and learning.
Program
18:00 - Arrival
18:30-19:30 - Playtime Scary Hour
20:00-20.30 - Book reading with Boris Pfeiffer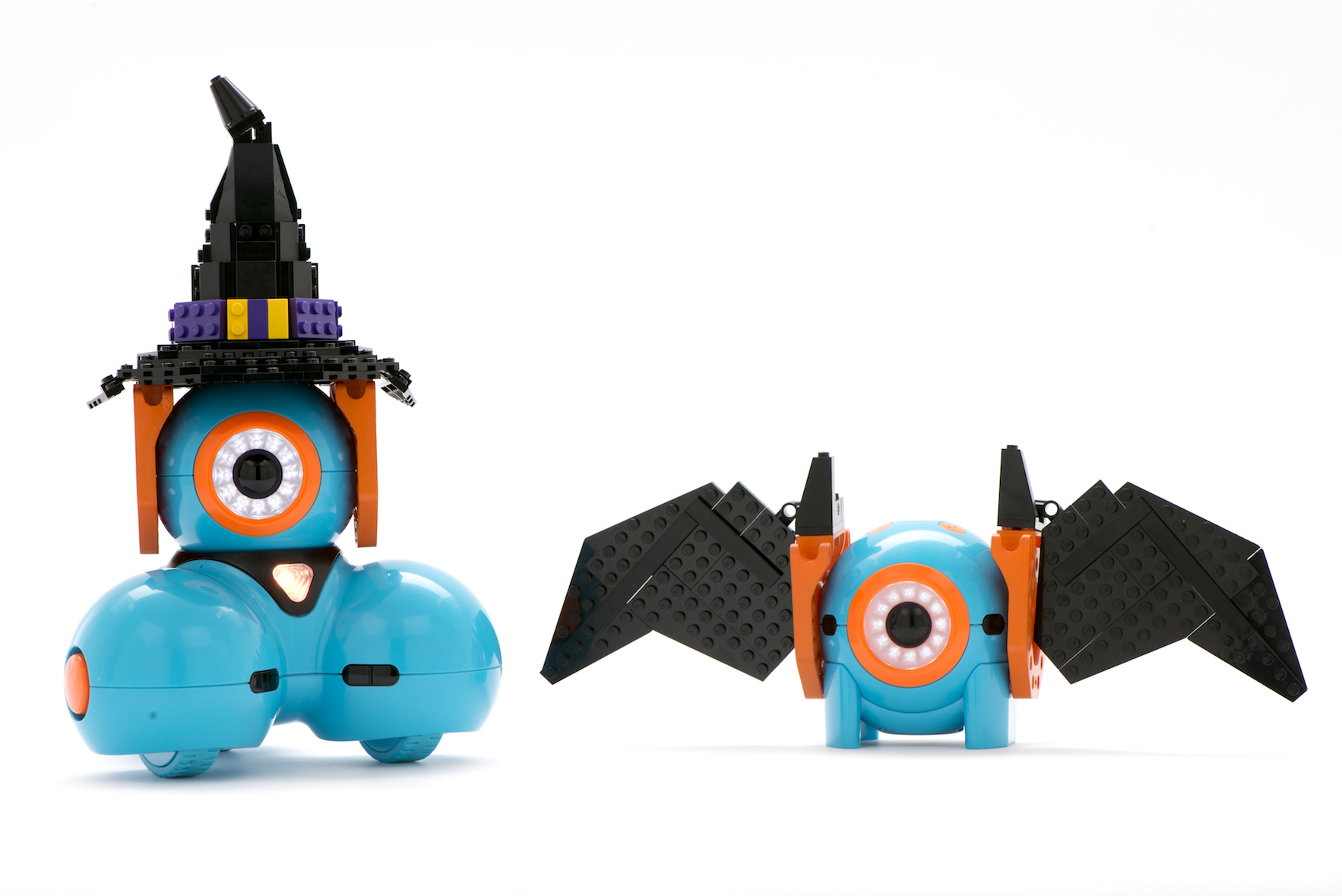 Organiser of Get Your Ghost On: Halloween with Wonder Workshop
At Wonder Workshop, we code in kid speak. While Lincoln Logs and LEGOs were the building blocks of past generations' play, coding is the tool of the 21st-century kid. We build coding languages uniquely designed for kids ages 6 and up, putting the power of play into their hands. Dreaming up new adventures and bringing them to life, kids master this language by transforming our characters and robots into ready-to-play pals with code. With Wonder Workshop and our Dash and Dot Robots, every kid has the building blocks to push the boundaries of what is possible.