Description
Polsko – Niemiecki Wieczór Biznesowy: spotkania kooperacyjne wraz z kolacją (język spotkania - angielski)
German – Polish Business Evening: cooperation marketplace with dinner.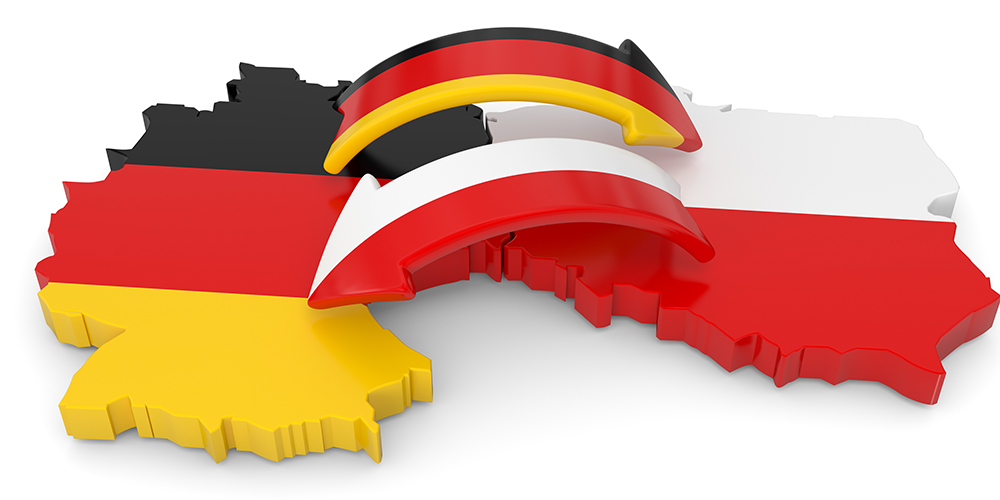 SIBB e.V., wspólnie z Agencją Rozwoju Biznesu i Technologii w Berlinie (Berlin Partner für Wirtschaft und Technologie), organizuje wyjazd niemieckich firm IT oraz Startupów z Berlina i Brandenburgii do Warszawy w ramach sieci współpracy Enterprise Europe Network.
Serdecznie zapraszamy przedsiębiorców, przedstawicieli klastrów, korporacji oraz branż zainteresowanych procesami "digital transformation" do udziału w spotkaniu biznesowym u naszego partnera The Heart w Warszawie.
The Heart - to centrum współpracy gospodarczej, które ma na celu promowanie relacji biznesowych pomiędzy korporacjami a firmami i startupami gotowymi do uruchomienia innowacyjnych idei w Europie i Izraelu.
SIBB e.V. - jest stowarzyszeniem przedsiębiorstw z branży informatycznej i mediów elektronicznych w Berlinie oraz Brandenburgii. Od 1992 roku zrzeszamy ponad 220 firm IT/ICT/Digital Business, uczelni oraz ośrodków badawczych działających w poszczególnych branżach informatyki, telekomunikacji i mediów elektronicznych.
W delegacji biznesowej do Warszawy udział weźmie 15 firm z branży IT / ICT / Digital Transformation / Digital Health, przedstawiciele Targów Berlińskich (Messe Berlin) oraz Agencji Rozwoju Biznesu i Technologii w Berlinie (Berlin Partner). Porftolio firm, z pełnym opisem ofert oraz zapotrzebowań znajdą Państwo tutaj.
Niemieckie firmy poszukują dystrybutorów na polskim rynku oraz partnerów do rozwoju wspólnych przedsięwzięć biznesowych. Na spotkaniu prezentowana będzie działalność niemieckich firm, oferta Business Location Center miasta Berlin oraz możliwości rozwoju biznesu, jakie oferuje nasz partner - The Heart. Wiodącą tematyką spotkania będą kontakty B2B, dla firm aktywnych w takich sektorach jak: finanse i bankowość, technologie produkcji, rozwiązania "digital transformation", rozwiązania cyfrowe dla służby zdrowia, internet rzeczy w przemyśle i energetyce, poszukiwanie partnerów do konsorcjów projektowych z dofinansowaniem unijnym lub zastosowanie nowoczesnych rozwiązań cyfrowych w innych branżach gospodarki. Po części oficjalnej odbędzie się kolacja w formie bufetu oraz networkingu z widokiem na Warszawę z 38 piętra. Udział w spotkaniu jest płatny i wynosi 15 Euro / 70 PLN – jest to symboliczna opłata mająca na celu zagwarantowanie udziału w networkingu oraz kolacji.
Organizowane spotkania B2B będą niepowtarzalną okazją do nawiązania współpracy z partnerami. To najefektywniejsza metoda nawiązywania nowych kontaktów biznesowych z zagranicznymi partnerami w wyjatkowym miejscu i jednego wieczoru.


Agenda:
17:45 – rejestracja
18:00 – powitanie i prezentacje:
The Heart – Martyna Dudkiewicz

SIBB e.V. – René Ebert

Berlin Partner für Wirtschaft und Technologie – Mona Meyer zu Kniendorf

Polish Agency for Enteprise Development (PARP) / Enterprise Europe Network - Michał Polański

Huge Thing – Paulina Ignatowska
18:30 – prezentacje niemieckich firm – elevator pitch (15x2min)
19:00 – "Marketplace" – business networking przy mini – stanowiskach firm z Niemiec
20:00 – Kolacja i Networking
Partnerzy imprezy:


Partnerzy delegacji w Polsce:


Projekt LOOKOUT wird durch Mittel des Europäischen Fonds für Regionale Entwicklung (EFRE) gefördert:
Dziekujemy za wsparcie AHK Polen: