Sales Have Ended
Registrations are closed
The registration for this event has been closed. For further inquiries please contact Maria Wagner (wagner@medianet-bb.de). Best, Your games:net berlinbrandenburg
Sales Have Ended
Registrations are closed
The registration for this event has been closed. For further inquiries please contact Maria Wagner (wagner@medianet-bb.de). Best, Your games:net berlinbrandenburg
games:net berlinbrandenburg PRESENTS Rinaldo Andreolli
About this event
On Thursday the 7th of November 2019 you are invited to join us at the games:net PRESENTS Rinaldo Andreolli. We are excited to welcome and get more insights from our special guest Rinaldo Andreolli, the Managing Director of Wargaming Germany and Head of Administration of Wargaming Mobile.
During this exciting evening Rinaldo will be interviewed by an old friend, and also industry titan, Lance James, Head of Production of Versus Evil. In a relaxed atmosphere they will reveal interesting insights from the industry's backstage and Wargaming Mobile's experience of establishing and growing the global business from 2 to over 300 people and 6 offices across Europe, Asia and the CIS.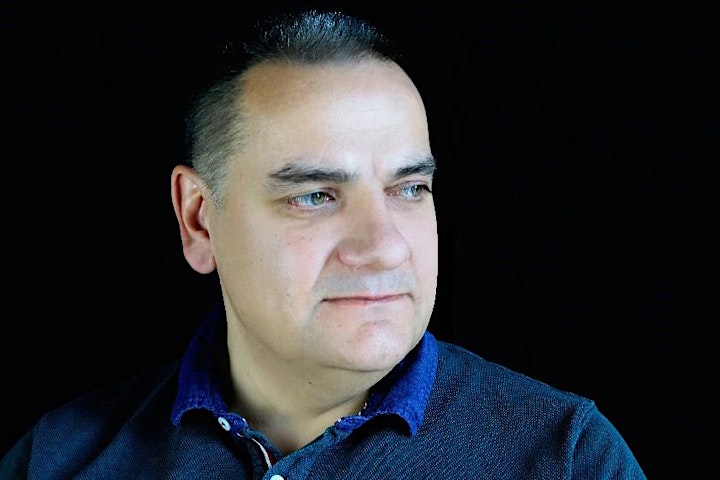 Rinaldo Andreolli,
Managing Director Wargaming Germany & Head of Administration, Wargaming Mobile.
With over 15 years of experience in the video game industry, Rinaldo Andreolli is a veteran leader and a community expert. Shifting to mobile gaming in 2017, he currently acts as the Managing Director of Wargaming in Berlin. In this position, he set up Wargaming Mobile's operational hub in Berlin in 2017 and currently makes sure the company has a solid platform for success and growth opportunity in one of Europe's most buzzing and vibrant cities.
In his position of Head of Administration, he provides guidance to all Wargaming Mobile offices and establishes the infrastructure to further the company's growth.
Rinaldo joined Wargaming in 2011 as Vice President of Customer Relations in Europe and since then has fulfilled several key management positions, building and supporting Wargaming's Global Publishing Team. Later, as the Head of Publishing for Europe, North America and APAC, he oversaw and drove Wargaming's expansion into those territories.
We look forward to welcoming you to a tasty and instructive evening at the beautiful venue of WARGAMING MOBILE.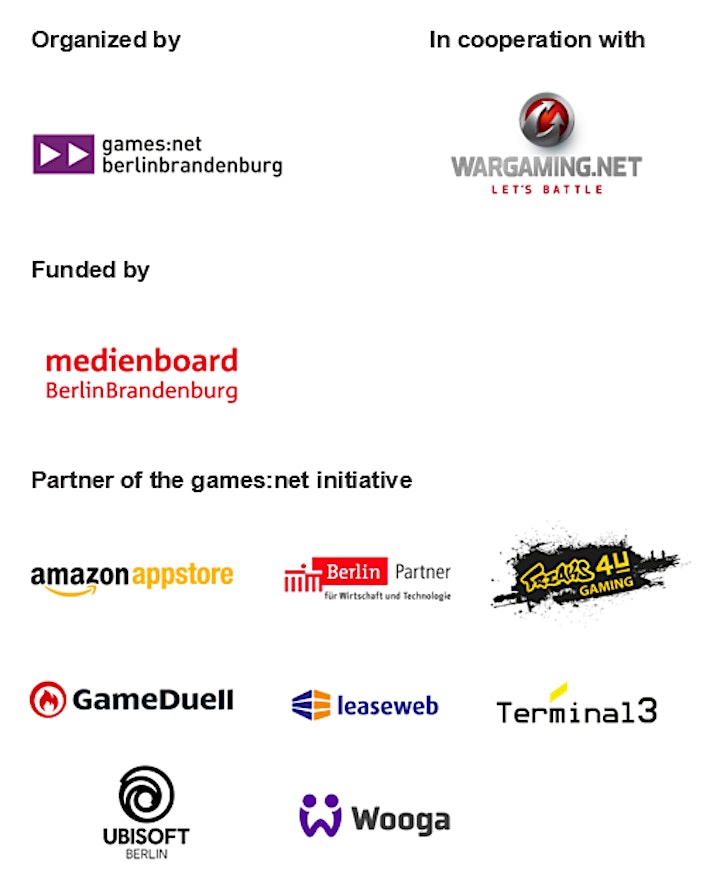 media:netTUTGUT – If you registered for one of our events but did not attend and also did not send us a cancellation we ask you to donate 50€ to the children's hospice Berliner Herz – Hilfe für schwerstkranke junge Menschen im Alter von 0 bis 30 Jahren und ihren Familien. Read more about media:netTUTGUT here.
Organiser of games:net PRESENTS Rinaldo Andreolli
Das games:net berlinbrandenburg verbindet die Games-Branche in der Hauptstadtregion. Es unterstützt große und kleine Player mit exzellenten Kontakten in Wirtschaft, Politik und Forschung. games:net gibt den Unternehmen der Gamesbranche am Standort mehr Sichtbarkeit und setzt sich für die Interessen der Branche ein.
Das games:net vernetzt Indie Studios sowie etablierte Player, nationale und internationale Unternehmen mit wertvollen Kontakten in der Wirtschaft, Politik und Forschung. Durch regelmäßige Netzwerkveranstaltungen wird eine Plattform geboten, um den vielseitigen Austausch zwischen den Akteuren im Ökosystem rund um die Games-Industrie zu fördern.

Der kontinuierliche Dialog zwischen der Games-Industrie und den Institutionen und Förderungen am Standort führt zu einem gesunden Ökosystem in der Region. Dazu zählt nicht nur der Dialog mit der Landespolitik, sondern auch auf nationaler Ebene. Das games:net hat sich zur Aufgabe gemacht, die Bedingungen am Standort zu verbessern und die Vielfalt aufzuzeigen und zu unterstützen. Wir sind das Sprachrohr für die Hauptstadtregion und schaffen Sichtbarkeit für unsere Mitgliedsunternehmen.