Location
Wacom Experience Center Düsseldorf
Zollhof 13
40221 Düsseldorf
Germany
Sales Have Ended
Registrations are closed
Tickets are sold out. If you got one but realize you can't come, please consider passing it on in our Discord (http://discord.gamedevs.nrw)
gamedevs.nrw presents: The first Afterwork Edition of the gamedevs.nrw Meetup We're back and we are trying something new!
About this event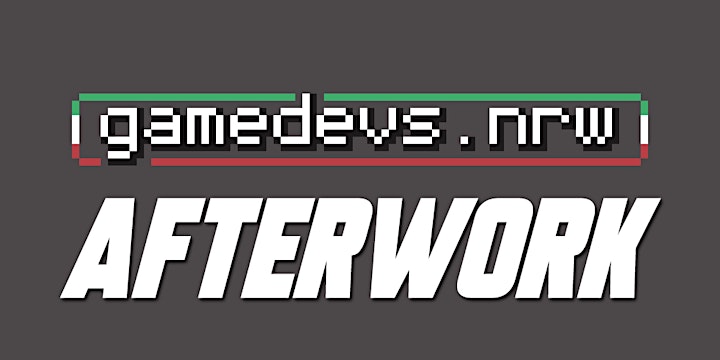 gamedevs.nrw presents:
The first Afterwork Edition of the gamedevs.nrw Meetups
We're back and we are trying something new! Instead of our usual gamedevs.nrw Meetups which take place on a Sunday afternoon (and which will resume soonish as well), we're trying out a new format – an afterwork meetup, where you can mingle in a chill atmosphere and enjoy a nice beer after a day's work. Drinks are free!
For this, we have partnered up with Wacom Europe who will welcome us in their awesome Wacom Experience Center in the Düsseldorf Medienhafen.
Places are limited, RSVP now and secure your spot!
About:
The Game Developers of NRW assemble!
No matter if you are a game designer, an artist, a programmer, a business person or something in between; no matter if you are working in a big studio, running an indie outfit, are a student, a hobbyist or someone who is just about to get started with game development and is looking for advice - you are all welcome to join us at on this Thursday evening in Düsseldorf!
Meet other people, exchange thoughts and ideas, get inspiration and inspire others!
The concept of our monthly meetups is simple:
• NEWS & ANNOUNCEMENTS:
A quick round of anything of interest what is going on in Gamedev-NRW and beyond.
• PRESENTATION SESSIONS:
A couple of micro-talks and / or project demos in front of everyone. Anything goes, as long as it is related to game development. A talk is roughly 15 minutes. If the audience is hooked, extensions are in order. We are a community and as such, our talks are community-driven, too. So if you want to contribute, get in touch with Alex and tell him what you would like to present.
• MINGLING, SHOWCASING, CHATTING, NETWORKING:
After the talks, you can stick around for mingling. Grab a free drink, have a chat. If someone brought something to show to the others, look at it. Play it. Give them feedback. And if you brought something, just set up your laptop and show it to the others. Be inspired, inspire others and just have a good time!
• What to bring
Feel free to bring what you are working on. This community depends on exchange and inspiration! So, if you recently made a game (not matter if it is a gamejam game, a small prototype or a full-scale production), bring it along and maybe also a laptop. We have much space available for you to set up your game after our program part and showcase your game. Others will gladly give you feedback.
Artists, you should bring your portfolio, so you can show it to others! Maybe someone would like to work with you in the future.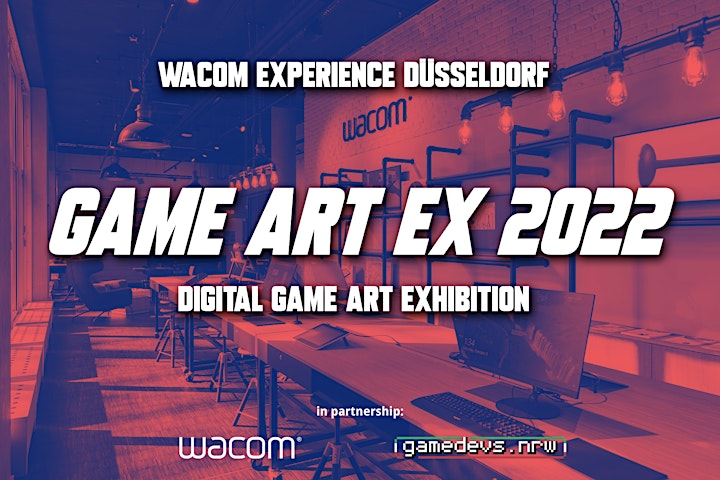 GAME ART EX 2022
Attending game artists and those who are aspiring to become one, can present their three best digital works to representatives of Wacom Europe. The Wacom Experience Düsseldorf will, in partnership with gamedevs.nrw, realize Game Art Ex 2022 - a digital game arts exhibition, which will run on the screens of their gallery-venue. This is your chance to get Wacom, Düsseldorf and the world to notice you and your works.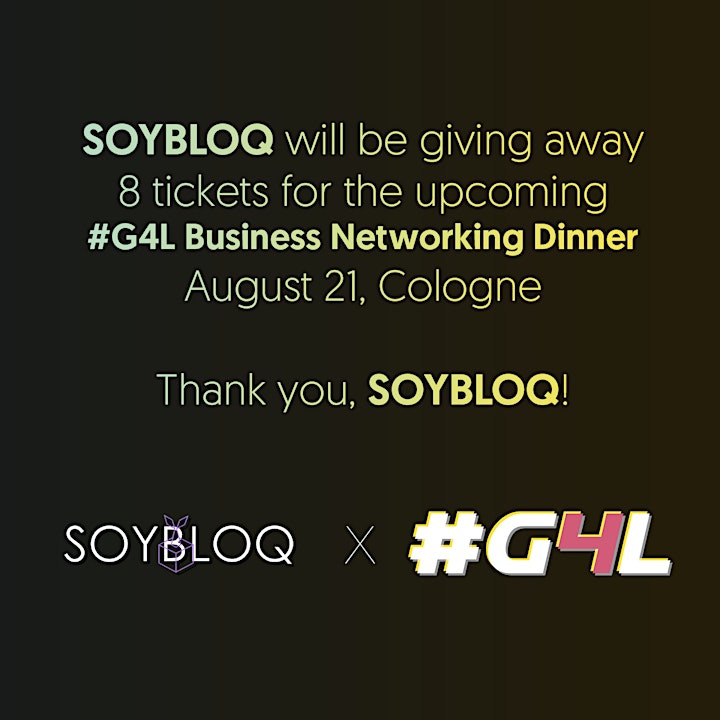 Raffle Prizes sponsored by SOYBLOQ
It's the return of our (in)famous random number prize raffle! SOYBLOQ was kind enough to sponsor 8 tickets for the #G4L Business Networking Dinner 2022 in Cologne (https://g4l.gg/dinner.html). Awesome!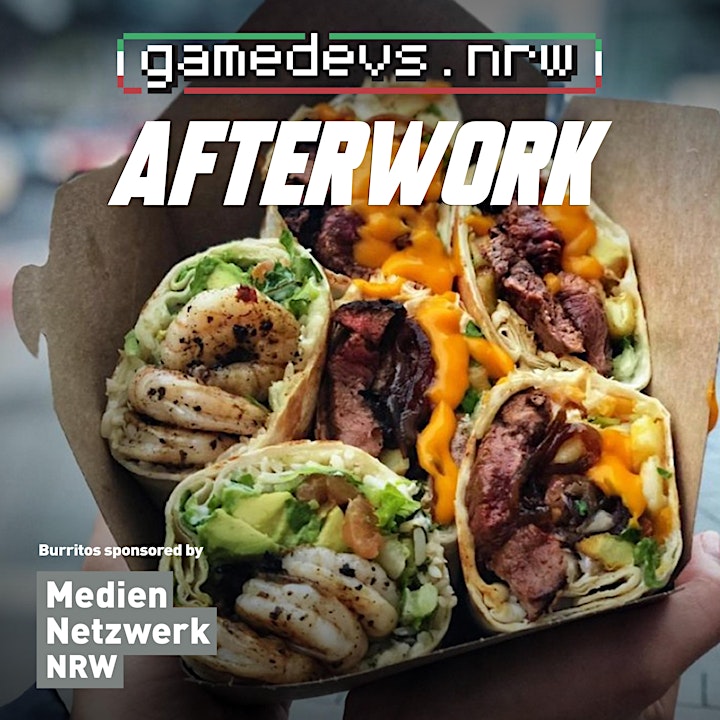 BURRITOS powered by Mediennetzwerk.NRW
To make sure no one has to stay hungry, the awesome peeps of Mediennetzwerk,NRW are sponsoring burritos!
Thank you so much for th esupport!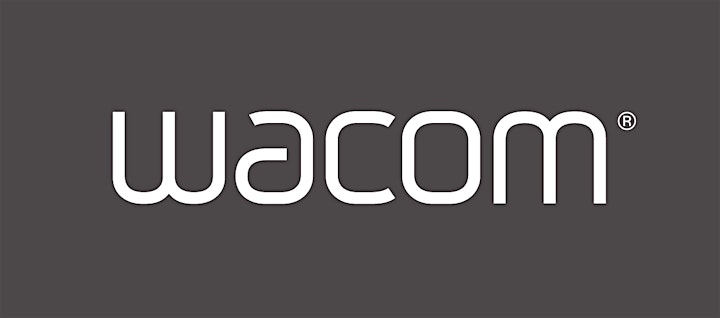 We would like to thank our partner Wacom Europe for making this event free to attend and even supply us with drinks!
The Wacom Experience Center Düsseldorf aka WacomXDUS is the living room of the creative, tech and start-up community in Düsseldorf's Medienhafen.
It is an innovative meeting place for creative minds of all kinds and welcome everyone who wants to take their creativity to the next level.
Wacom Experience Center Düsseldorf hosts various events such as meetups, workshops, talks and more on the topics of creativity, design, software & game development, startups, AI, VR and of course digital ink technology.
Wacom Experience Center Düsseldorf, Zollhof 11-15, 40221 Düsseldorf
experience.dus@wacom.com
• Good to know
Free parking might be a challenge but there are paid park-garages around.