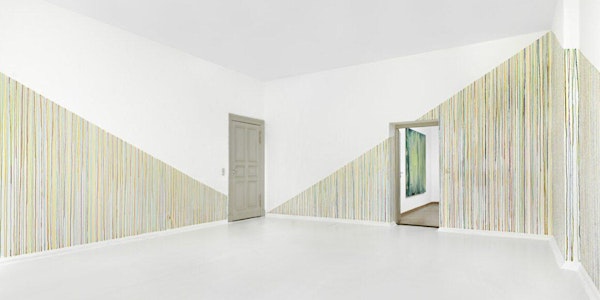 galerie weisser elefant x Digital in Berlin w/ Judith Hamann & Lottie Sebes
Digital in Berlin is happy to announce a collaboration with one of the oldest public galleries in Berlin - the galerie weisser elefant.
When and where
Location
galerie weisser elefant Auguststraße 21 10117 Berlin Germany
About this event
After our success last year with the Heimat, Hertz, Orte series at Galerie Bernau, we are happy to announce another gallery collaboration this year, one of the oldest municipal galleries in Berlin — the galerie weisser elefant. The series takes place over two dates and features Judith Hamann, Lottie Sebes, Luciano Chessa, and Lucio Capece.
For the second of our galerie weisser elefant x Digital in Berlin sessions series, we have invited Australian cellist Judith Hamann and Australian sound artist Lottie Sebes.
Judith Hamann is a cellist and performer/composer from Naarm/Birraranga (Melbourne), Australia, now based in Berlin. Judith's performance practice stretches across various genres encompassing elements of improvised, contemporary classical, experimental, and popular music.
Lottie Sebes' Veritas Ventriloquist is a performance and sound work which questions, transforms, and harnesses the historical entanglements of gender, voice and technology. At the core of this performance is the Veritas Machine – a noisy, dynamic, woman-machine interface made of dismantled and reforged sewing machines, re-envisioned as an instrument and vocal synthesiser.
For over thirty years, galerie weisser elefant has offered young, emerging artists a platform in the city's most important gallery district, free of any commercial pressures. The public gallery organises site-specific solo exhibitions as well as thematic group exhibitions. This old brick building on Auguststraße in the heart of Berlin has exhibited spacious installations, photography and painting.
This year, the gallery is exploring how the accessibility and social sustainability of exhibition spaces can be enhanced, and how, through collective experience, interdisciplinary collaborations can contribute to such efforts. The association with Digital in Berlin is thus an attempt to forge diverse and constructive collaborations, across disciplines, throughout neighbourhoods to ensure that art and culture in the city, and beyond, maintain their vigour, their appeal, and their function.
In recent years Digital in Berlin has worked together with art institutions across the city and wider region — from Kunsthaus Dahlem and the Brücke Museum, to the Bärenzwinger im Köllnischen Park and Galerie Bernau in Brandenburg — to form lasting and fruitful partnerships, bringing together music, culture and the arts. We are looking forward to continuing in this mission with galerie weisser elefant. The collaboration forms part of the two-part project modular exhibition.