Futur/io Executive Programme Moonshots for Europe – Copenhagen & Malmø
Description
/About the Programme
By attending the Executive Programme you will gain resources and knowledge to craft an own Moonshot venture - we want to un-learn your current state of mind and help you to receive a totally new way to think futures. You will leave the programme equipped with the foundations to actively steer your personal strategy instead of just follow others. Moonshot Thinking will be a core element of the programme.
Our intense courses will transform your mind and heart to be ready to make an impact on this planet. It gives your perfect arguments to convince your team and colleagues to go a step further and make the unthinkable possible: Desirable Futuresfor all of us. Over the course of 2.5 days you will work on your own Moonshot Challenge in a setting of co-creation and future thinking energies.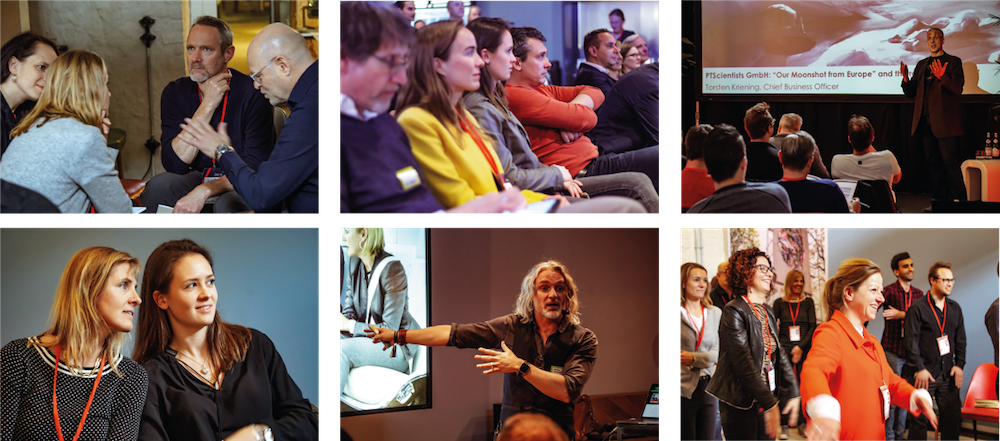 Impressions Executive Programme Berlin, April 10-12
/Key Take Aways
Get a comprehensive understanding of the impact of exponential technologies on our society and learn to master them. You will also gain the mental tools and frameworks required to predict and leverage technological developments anywhere in the world.
The ability to draft Moonshot Challengesand develop disruptive innovations based on our Moonshot Framework and the Art of Moonshot Thinking. We offer appropriate tools, techniques, and hypothesise about the effect of a new technology will have on future markets and your company development.
A certificate from Futur/io institute to certify successful completion of the programme as well as our latest book "Moonshots for Europe"; a validation of your fresh knowledge and skills. With the certificate, you get an invitation to the exclusive alumni and faculty network community.

Find the agenda at https://futur.io/programmes/copenhagen-007/
The final agenda of the programme will be updated soon.