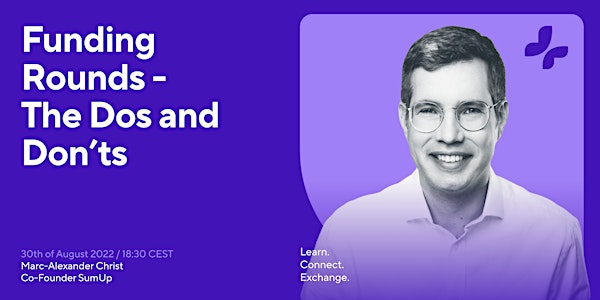 Funding Rounds - The Dos and Don'ts
Funding Rounds - The Dos and Don'ts
About this event
As Co-Founder of the leading mobile payment company SumUp, Marc-Alexander is a true expert when it comes to financing a new business. The company just recently secured another investment, increasing its value to €8 billion.
That is why we invited Marc-Alexander to join us and share his insights into what it takes to raise money — we'll chat about the necessary dos and the avoidable don'ts.
If you'd like to learn more about how to successfully manage your funding rounds, sign up!