Dieses Event ist beendet.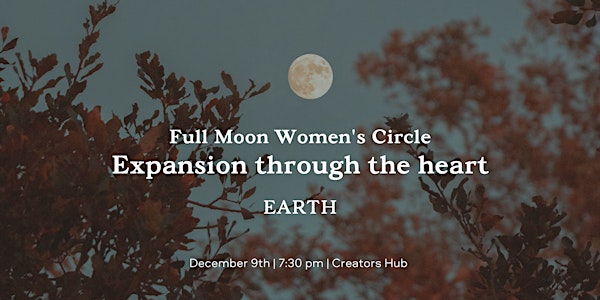 Full Moon Women's Celebration ~ Cacao Ceremony | Intuitive Movement | Sound
We'll gather in a community of beautiful women, opening our hearts, and connecting with the element of earth.
Zeit und Ort
Veranstaltungsort
Life Artists Creators Hub Milastraße 4 10437 Berlin Germany
Karte und Wegbeschreibung
Rückerstattungsrichtlinie
Keine Rückerstattungen
Zu diesem Event
It is through the heart that we get in touch with our true being.
Often forgotten and suppressed are the feminine gifts of being in deep connection with our bodies and feeling our emotions.
Through observing nature, we come to understand our own natural cycles and start to reclaim and integrate every part of our being.
This evening, we will work with the element of earth. Our body, a nurturing vessel, grounding us into the earth.
We will go on a journey of self-discovery where we bring mind, body, and soul into alignment by expanding through the heart space. Going within and feeling. Reconnecting to our feminine energy and its expression while being held by a supportive and loving group of women.
Ceremonial cacao is a plant medicine that naturally promotes love, confidence, and trust. It awakens our hearts and helps us feel the connection to ourselves. Empowering us to show and express the way we feel.
Hypnosis is a deep state of relaxation and focused awareness which supports us in accessing our subconscious and seeing our truth in this present moment. Dropping from head to heart and fully allowing to feel what wants to be felt, express what needs to be expressed.
From there, we will flow into a journey of intuitive movement where we let our bodies guide us with gentleness and ease into states of ecstasy.
The Sound Healing is designed to activate your chakras and move stuck energy through the body while receiving the healing medicine of vibrations.
If you feel the calling to come together in a circle of sisters, this is your chance to surrender to the pleasure of openness and joy that cacao, meditation, dance, and sound healing bring into your heart.
What to expect
Circle and Sharing
Cacao ritual

Expansion through the heart hypnosis
Time for reflection
Intuitive Movement
Sound journey
What to bring
Comfortable clothes
Water bottle
Your own cup for the cacao
Pen and paper for reflection
Extra notes
If you are pregnant, take antidepressants, or have a severe heart condition please reach out to me in advance at hello.connectivecircle@gmail.com.
We're looking forward to an evening full of connection.
Through the heart
Jil is the woman behind through the heart and loves to gather women to create a community where everyone feels free to express their most authentic self. Sharing her own experience and practices as a Hypnosis Coach, working with ceremonial cacao and movement - all catalyzers to embodying one's truth.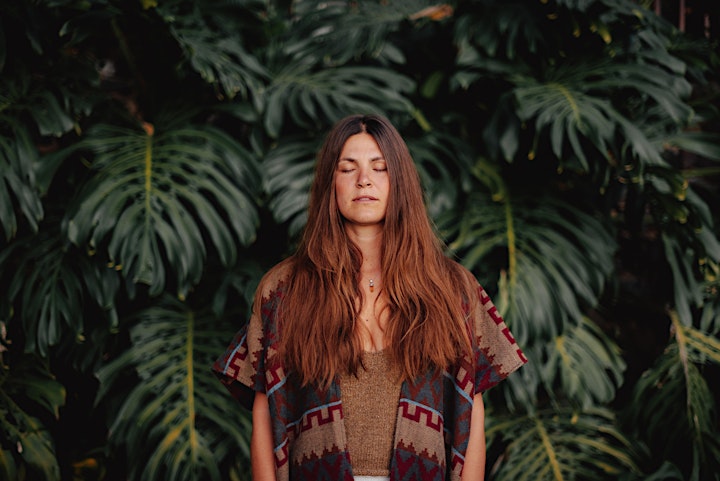 Eve uses sound for her healing practices as a sound facilitator. She will guide you on a mystical journey towards yourself while using the vibrational, healing medicine of sound, jungle rhythms, therapeutic instruments, and the most powerful of all: our voice.