Get first insights & inspiration for your career in our livestream, joined by teams all around the globe
About this Event
With our online stream you get the opportunity to be inspired and discuss with creatives from all over thew world.
Program:
Introduction to United POP Online
Free Workshop in Music & Sound with acclaimed industry professionals
State-of-the-art Web Based Training (Performing Live)
Workshop Tour Indonesia
Interactive question/answer session & exchange with creative people
Personal Advisory Meetings to talk about your creative career
Bachelor of Arts as your ticket to the international media industry
Workshop "Ableton Live on Stage"
Gain important knowledge about how to perform live on stage using Ableton. Tobias shares useful tips and tricks and answers your questions.
with Tobias Miorin.
"Born and raised in southern Germany, Tobias is now based in London working as a professional drummer, journalist and programmer.His love for solid grooves and tasty sounds paired with his passion for electronics got him the chance to work internationally for pop projects and musical theatre productions, live as well as in the studio."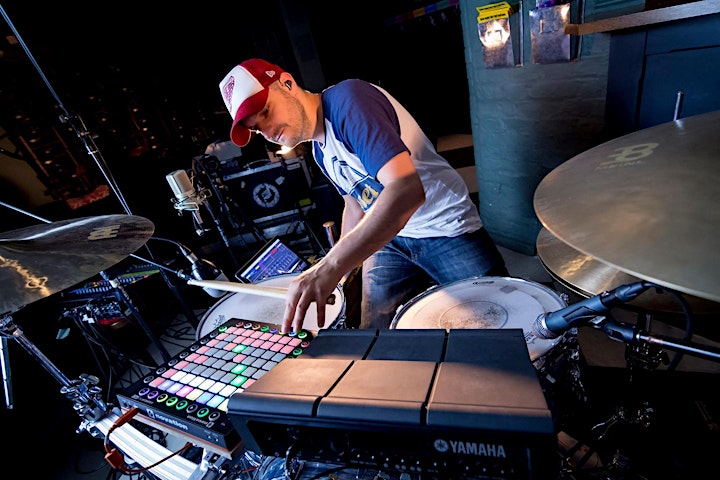 Powered by
United POP - academy of music, media & the arts
Bachelor Courses in cooperation with the University of West London
More than 35 Diploma Courses corresponding to professions within the creative industries
Over 50 individual Single Courses which can be combined as well as additional qualifications
Start Your Career:
your entry point into the music and media sector
Professional expertise and trainers with practical experience
Cutting-edge equipment
References and contacts due to project work
Direct practical experience in class
Flexible starting dates several times a year
Graduation with UNITED POP diploma and certificates
On-Campus, Blended Learning & Online Courses
Bachelor Course in cooperation with the University of West London