Kostenlose Stadtführungen die deine Leidenschaft für das Einzigartige nähren
About this event
Unsere Stadtführer präsentieren dir eine informative und unterhaltsame Tour entlang der wichtigsten Sehenswürdigkeiten in Leipzig. Du erfährst welche berühmten Komponisten in Leipzig gelebt haben, welche Dichter hier Station gemacht haben und warum die Stadt genau hier so stark gewachsen ist. Außerdem erzählen wir dir was du sonst noch in Leipzig erleben kannst und wo es sich abends gut essen und feiern lässt. Wir haben auf unseren eigenen Reisen oft Hilfsbereitschaft erfahren und wollen uns auf diese Weise beteiligen. Wir wollen allen ermöglichen, unsere Stadt ohne Rücksicht auf ihr Budget kennen zu lernen.
Als die erste freie Stadtführung in Leipzig sind wir stolz darauf, unsere Stadt unabhängigen Reisenden vorzustellen. Es ist unser Wunsch und unsere Leidenschaft, bleibende Erinnerungen zu schaffen, indem wir Geschichten über unsere Stadt aus der Perspektive eines Einheimischen erzählen.
Treffpunkt: Burgplatz vor dem Ratskeller
Deutsch: Donnerstag, Freitag, Samstag und Sonntag um 10:30 Uhr
Treffpunkt : ⇩ Euer Tour Guide erwartet euch am Eingang zum Ratskeller zu erkennen an einer weiß/orangen Umhängetasche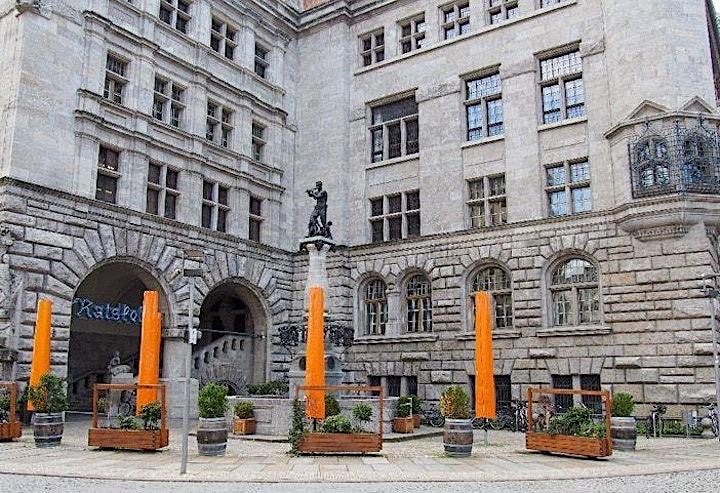 Organizer of Free Walking Tour Leipzig Deutsch
Our local guides are providing you a fun an informativ tour of the major sights of Leipzig. You will learn about the history of the city, composers and writers that resided here and we will also tell you what else to explore in Leipzig after the tour, where to eat, and where to party.