Dieses Event ist beendet.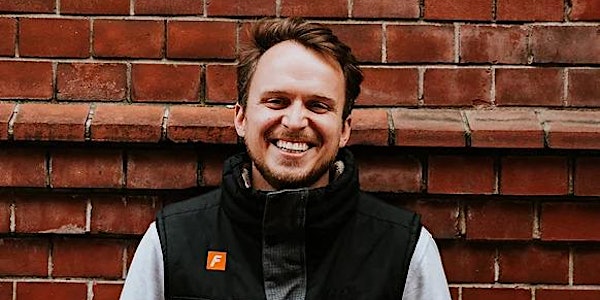 Founder Story: Julian Leitloff
Julian Leitloff, the founder of Fractal will give an insight into the feelings, concerns, and learnings he had during his start-up journey.
Von Vali Berlin - The Entrepreneurship Hub at ESMT
Datum und Uhrzeit
Do., 24. Feb. 2022 18:00 - 20:00 CET
Veranstaltungsort
ESMT Berlin Schloßplatz 1 10178 Berlin Germany
Zu diesem Event
Hi everybody,
Vali Berlin is excited to announce our upcoming event with Julian Leitloff. The Co-founder of Fractal will give you an unabashed insight into the feelings, concerns, and learnings he had during his founding journey. This includes failures and personal defeats in the process, but also the bright side of being an entrepreneur. Julian will give you an undistorted insight into the German start-up scene.
What? Presentation and Q&A by Julian Leitloff
When? February 24th at 6 pm
Where? Audi 4 at ESMT Berlin or via Zoom
How? 2G+
Who is Julian?
With only 22 years Julian co-founded Stilnest. His first start-up was focusing on 3D-printed jewelry and during his time at the startup, he got elected for the Forbes 30 under 30. After withdrawing operationally from Stilnest, he founded another startup that faced a number of challenges and ultimately didn't work out. Today, he is CEO in his third foundation the blockchain fintech Fractal. On this journey, Julian got to know the German start-up scene, had to negotiate with investors who had a different strategic vision, and had to fire a co-founder who was one of his best friends.
About the Event
It's a 2G+ event so please have your documents ready. You are not able to participate in person? No problem! We will have a hybrid solution, so you can also attend online. As always you are invited to ask enriching questions - we are looking forward to insightful discussions!