About this Event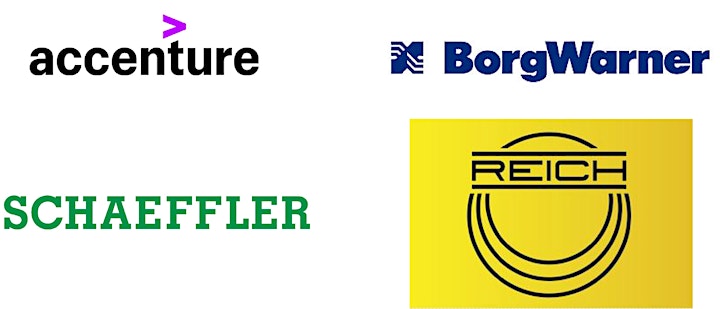 Smart Factory Experts reveal their Recipes for Success
What experiences and results companies such as BorgWarner, Reich, Schaeffler are making with modern IIoT technology will be revealed to managing directors, production managers and IT managers at the 16th FORCAM Innovation Day. Lectures, demos, discussions - in Accenture's exclusive IIoT Innovations Center in Garching near Munich.
Real-time controlling, higher productivity, maximum flexibility: Be there when top managers from well-known companies in the manufacturing industry reveal their recipes for success in digital transformation - BorgWarner, Reich, Schaeffler
16th FORCAM Innovation Day
on 25 March 2020 in Garching near Munich
Accenture Industrial IoT Innovations Center
Schleißheimer Str. 93B, 85748 Garching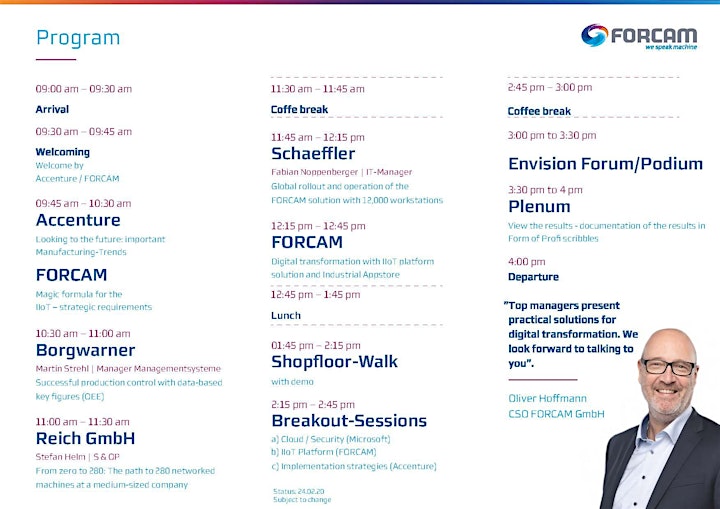 Intelligent Manufacturing - Manufacturing in the era of IIoT
The digital revolution: New supply and service chains are emerging, new business models are replacing old ones. In the era of the industrial Internet of Things (IIoT), manufacturing companies are concerned about their future viability.
In IIoT, companies need a technology that creates added value for the entire company, from manufacturing to finance. The experience of top managers in the manufacturing industry with FORCAM's IIoT platform solution - this is what the 16th FORCAM Innovation Day will offer you.
Accenture's Garching IIoT Innovation Center is your gateway to the Industry X.0 Ecosystem to develop solutions that create new revenues and multiply efficiency through digitization.
Looking back on the FORCAM Innovation Day 2018: