Event Information
Location
Schreinerstraße 60
Schreinerstraße 60
10247 Berlin
Germany
A workshop filled with recipes that will help you upcycle leftover ingredients at home into delicious new creations.
About this event
For this workshop we will start to prepare a few days ahead. You will receive an email from us so you start saving your leftovers and by-products at home. The purpose of this workshop it's to approach cooking by looking at by-products as bountiful nutritional resources for new preparations.
We will introduce the concept of cooking "circularly", and in this way, avoiding unnecessary food waste. We will guide you through the principles of zero waste cooking, the circular economy, and how these can be implemented at home.
Our goal is for you to be amazed by the possibilities that circular cooking can bring, for all of us to be inspired and use this force as a means for creativity to take perhaps some new steps in sustainable living practice.
During the workshop you will be guided step by step through each process, developing a hands-on understanding.
What you need to bring:
- We ask you to start saving your leftovers from your week - peels from potatoes, onions, carrots. We will send you a list of this don't worry!
- Any other old vegetable you might have lying around you would like to ask about.
- Lots of curiosity!
Participants leave with:
-Knowledge and understanding of food upcycling
- A workshop guide with recipes, methodology and ideas for you to keep exploring after the workshop.
- Delicious upcycled food
THIS WORKSHOP IS IN ENGLISH.
Questions? Write us at: hello@rootsradicals.berlin
Circles Community: You can buy your ticket by entering the code CIRCLES and then send us 40 circles to rootsradicals with the subject "Online Community Dinner".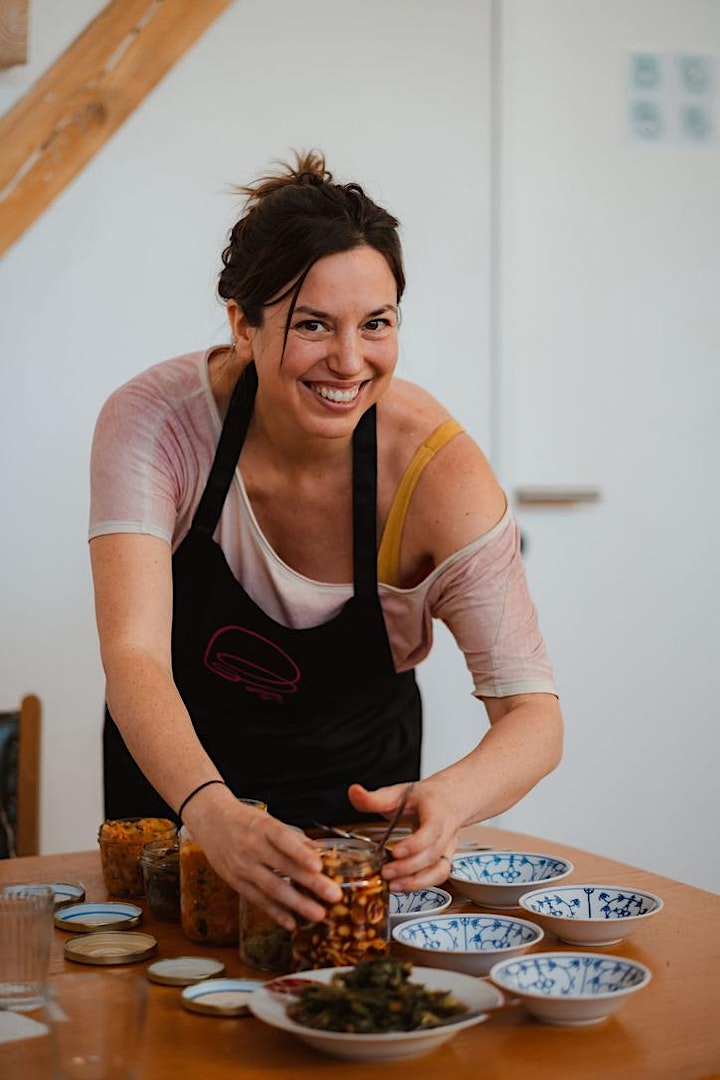 Date and time
Location
Schreinerstraße 60
Schreinerstraße 60
10247 Berlin
Germany