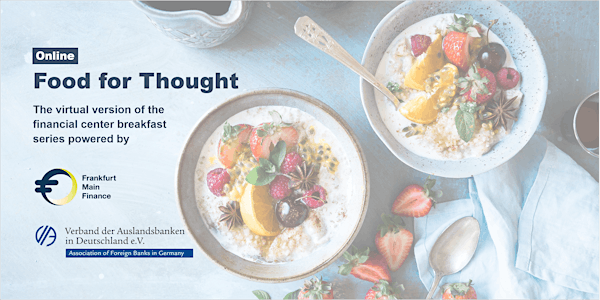 Food for Thought Online Event: Jacob Nell, Morgan Stanley
Jacob Nell, Managing Director, Chief UK Economist and Head of European Economics on "BREXIT: The Endgame"
About this event
Frankfurt Main Finance, together with the Association of Foreign Banks in Germany, would like to invite you to the online event "Food for Thought", the virtual version of the well established financial center breakfast.
Jacob Nell, Managing Director, Chief UK Economist and Head of European Economics at Morgan Stanley will speak on the topic "BREXIT: The Endgame".
You will receive the access link to the zoom conference and, if necessary, data for a telephone dial-in via e-mail after your registration.