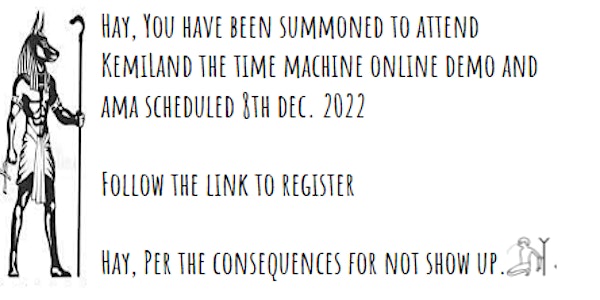 First AMA for KemiLand The Time Machine Metaverse
First AMA for KemiLand The Time Machine Metaverse
About this event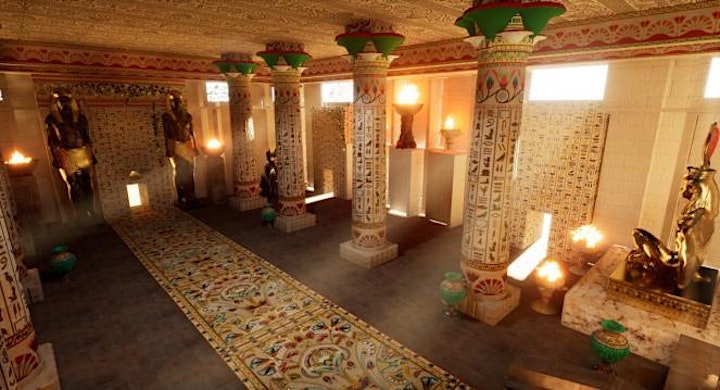 🎉🎉🎉KEMILAND METAVERSE RECONSTRUCTION CYCLE 01 IS OFFICIALLY COMPLETED🎉🎉🎉
It was a roller coaster 🎢 experience with many ups and downs but we remained focused believing in what we are creating.
KemiLand metaverse reconstructions cycle 01 is completed. Another 15 reconstruction cycles remain 😀.
👷We reconstructed an Imaginary Royal Palace from the Ancient Egyptian civilization to imitate the life of Ancient Egyptian royals.
We had many goals for the first reconstruction cycle, We were able to achieve some and failed in others. We keep building and learning, But most importantly we created a visualized experience for people to explore and give us feedback.
It's our pleasure as KemiLand The Time Machine team to invite you to KemiLand Metaverse Co-Founders' first AMA In this 30 min AMA we will take a ride back in time using KemiLand. Our co-founders will start speaking about the project, the inspiration, technology behand, roadmap, and business model. We shall reveal the selected monument for the next reconstruction cycle.
Speakers:
Eya(Mohamed Mahmoud)
In a very long relationship with technology. It started at a very early stage of my life. Now pursuing my dream of building virtual worlds empowered by the advancement of virtual reality and blockchain.
Ahmed Adly
Experience in technology and project management, Worked for 15 years on many companies in the telecom and technology sectors. Has a passion for the engineering and archeology of Ancient Egypt.
Sherif Maged
Specialized in architectural design and worked on many architectural projects recently focused on gaming engines especially unreal engine 5. Passionate about gaming.
Mohamed Sheir
Business development and digital transformation expert.
Follow our social channels for updates👇.
Website https://kemiland.io
Twitter https://twitter.com/KemiMeta
Linkedin https://www.linkedin.com/company/kemi...
Facebook https://www.facebook.com/KemiLandMeta
Telegram https://t.me/kemiland
Powered By:Unreal Engine 5, Cardano