About this Event
Dear Toastmaster,
We would like to invite you to the District 95 conference. The event takes place from 22-24. May 2020. We are very excited that this year's District Conference takes place in Stuttgart, the famous city of thinkers and inventors.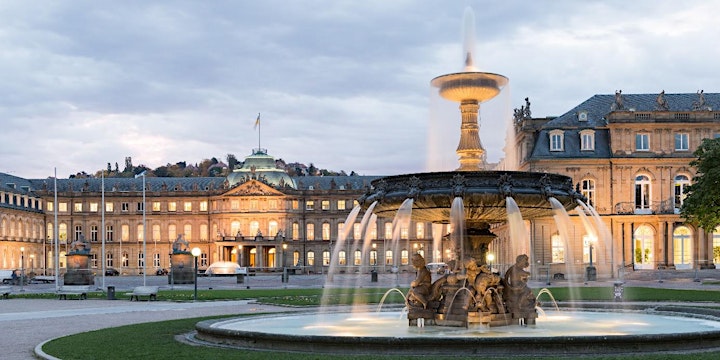 The District 95 Conference event is going to be an unforgettable Toastmaster experience! But you will have to participate, in order to know that! So do join us!
We are offering an amazing venue, an exciting keynote speaker we cannot wait to tell you more about, lots of inspiring lectures and workshops that will let you travel home full of new ideas and knowledge, and of course a selection of the best speakers in our District attending the 6 different speech contests. Finally, and perhaps most important, you'll get to meet friends and Toastmasters from all over our District.
Stuttgart has fascinating, multifaceted sights to explore - such as the automobile museum and the city centre's Schlossplatz, the television tower or the great zoo Wilhelma –the innovative city has something for everyone. Find YOUR drive in Engine City!
We look forward to meeting you in Stuttgart, sign up to stay updated!
All the best,
Your District 95 Conference Team
Get a special price for the closest hotel to the SpoRt Stuttgart venue - only 5 mins walk away
The Hilton Garden Inn, Stuttgart Neckar Park, Mercedesstrasse 75, 70372 Stuttgart
Please book either by calling Anna Lena Krause: +49 711 90055505
or writing her an email: annalena.krause@hilton.com
Please mention the booking code: TOASTMASTERS DCS2020
Single room with breakfast 135 Euros p. night
Double room with breakfast 153 Euros p. night
The room will have to be booked by latest 10th April to get this price.
You must leave a credit card number as a guarantee. You pay upon departure.
If you book now you can cancel up to 28 days prior to arrival with no cancellation fees.
This will save you time, taxis, subway fares etc.
We produce photos and videos at this event. These are published to present our activities on the website and also in social media channels as well as in print media.
Legitimate interest within the meaning of Article 6 (1) (f ) GDPR and Sections 12, 13 DSG: public relations and presentation of the activities of the person responsible in order to increase the level of awareness of the person responsible.
illustration: www.istockphoto.com/de