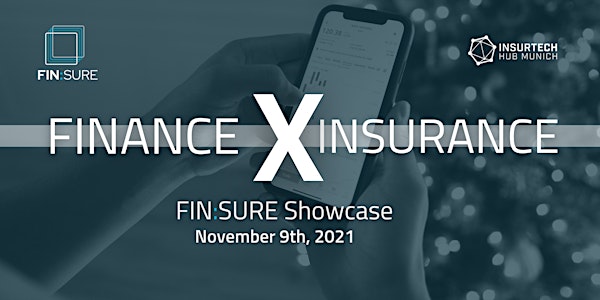 FINANCE X INSURANCE
FIN:SURE Innovation Sprint
About this event
Finance X Insurance
With the growing need for long-term financial stability and a booming fintech market providing customers with convenient personal finance solutions, insurers are increasingly asking themselves: "What role can we play in providing solutions for customers looking to secure their financial future?"
Join us on November 9th where we are excited to discuss some challenging perspectives, bold visions and concrete solutions to this question at the intersection of finance and insurance.
Expect to hear from a unique group of thought leaders, challengers, and visionaries as well as our FIN:SURE Startups and Sprint Teams who have collaborated on creating concrete solution approaches.
Grab your complimentary ticket to our exclusive live stream showcase and share the event with other innovation-minded people in your network!
Should you have any questions, please reach out to Lisa Krieg (lisa.krieg@insurtech-munich.com).
We're looking forward to welcoming you to the show!
ITHM Team
This event takes place on the MeetAnyway platform. You will find the link in your order confirmation.
Eventlink:
https://meetanyway.com/events/finance-x-insurance