Eventinformationen
Veranstaltungsort
Super7000
Rather Straße 25
40476 Düsseldorf
Germany
Rückerstattungsrichtlinien
Rückerstattungsrichtlinien
Rückerstattungen bis zu 7 Tage vor dem Event
Beschreibung

As a next event in our series of Workshops "Dorfschule", we are happy to invite you to the upcoming 4-hour Startup Finance Workshop. The event will take place on our partner Co-working space Super7000 on Wednesday the 25th of April, from 5:50 p.m.

The workshop will be conducted by Bratislav Selmic (eFinanceCourses) and will be divided into three parts: 1- introducing the basics around financial statements for companies; 2- analyzing the numbers, including assessing how sustainable and healthy it is and comparing with peers; 3- group activity where you can consolidate the newly acquired knowledge by putting it to work right away,

Finance is one of the most important aspects of any company and often lack of understanding of its intricacies can kill very promising startups. Combine your innovative skills with financial knowledge and strengthen your startup.

In addition to the examples brought by the instructor, StartupDorf members are also welcome to submit their own financial numbers if they wish to have them evaluated during the session. This is a unique opportunity to have an in-depth analysis and discussion around your startup's financial numbers, don't miss this chance!

Topics covered on this Workshop, considering there is no previous knowledge required:

– Components of the Financial Statements:
- Fundamentals;
- Balance Sheet;
- Income Statement; and
- Cash flow Statement.
– Creating simplified Financial Statements;
– Analyzing the Financial Health and performance of a business:
- Vertical and Horizontal Analysis;
- Profitability Analysis;
- Efficiency Analysis;
- Liquidity Analysis;
- Solvency Analysis.
– Case Study.

What are you waiting for? Enroll now!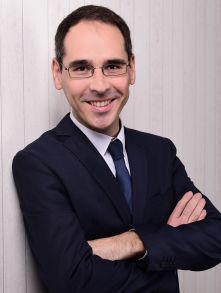 The trainer is an expert on the field, Bratislav has over 11 years of experience working in auditing and finance, has experience in online and offline courses and is passionate about teaching Startups.

Member of StartupDorf's Board and also assisting the trainer, Val de Souza will co-host the workshop and bring his banking and FinTech experience to the session.
About the trainer:

Bratislav has over 11 years of experience in audit, consulting and financial reporting, having served some of the world-largest companies in the financial industry, such as Deutsche Bank,Commerzbank, Generali, ERGO and AXA. During his career in PwC, he conducted a number of finance related projects throughout the Europe and delivered finance trainings to managers and finance staff of middle to large public companies.

He has a broad financial expertise, ranging from financial reporting, financial analysis and strategy, risk assessment and business valuation. He is a chartered and certified accountant and a member of Association of Chartered and Certified Accountants in the UK (ACCA). Currently, he is working on setting up his startup eFinanceCourses and delivering his financial expertise through online courses offered on this platform.
Target audience:

- Entrepreneurs and business owners who wish to understand better their business
finances and get the necessary financial tools to drive business growth.
- Non-financial managers wishing to understand better the impact of their business
decisions
- Anyone who plans to start a company and want to learn the finance fundamentals
required to run a sustainable business

Prerequisites for the course:

You don't need any prior financial knowledge to follow this course. We will start from the very
beginning and explain the key concepts in a systematic and easy-to- follow way.


Course desctiption:

Running a business takes much more than developing and marketing a product. Business owners and managers make a number of decisions every that have significant financial impact on their organizations. If you do not have required financial foundation, you might not be able to make the right decisions and run your business successfully.

This course will equip you with the essential financial knowledge and skills to understand and run your business successfully and drive its growth. We cover the most critical finance concepts and tools in a systematic and practical way and put them straight into action so that you can apply the knowledge gained immediately in your startup.
Please note that this session will be held in English language. Questions and interactions can happen in German if more comfortable for members, but the main language is English.
Datum und Uhrzeit
Veranstaltungsort
Super7000
Rather Straße 25
40476 Düsseldorf
Germany
Rückerstattungsrichtlinien
Rückerstattungen bis zu 7 Tage vor dem Event