Gathering of FairCoin Community with Discussions, Presentations, Workshops & Hackathon
Zu diesem Event
Dec 17 | FairCoin Tech Discussion
17:00 Start | Check-In | Welcome participants
17:30 Intro to FairCoin Blockchain tech & USP
18:00 Current challenges | How to keep the status quo
18:30 Brainstorming on general direction & options
19: 00 How to improve the status quo| ideas, requirements, resources
Dec 18 | Hackathon
Dec 19 | Hackathon
-----------------------------------------------------------------
Dec 28 | Kick Off & Current State | 4 pm (UTC) | 5 pm (CET)
Summary and conclusion from the Hackathon
Discussion on vision, goals, needs & where we are right now
How to deal with the FairCoop legacy (reputation, FairFunds, etc)
Dec 29 | Independent FAIR Ecosystem
How to become a resilient economic network
Necessary entities, roles, layers & interactions
Getting to know the platforms and projects: NOA, SynergyHub, Transition Bern, Kaana, p2p.faircoin.co & further project ideas
Dec 30 | FAIR Ecosystem Local Hubs
Re-defining goals and reactivation of former local nodes
FAIR Ecosystem commons
How to work together on the global & local level
-------------------------------------------------------------------
Jan 03 | FairCoin in Web & Social Media
Defining approaches & goals
inventory of websites & social media accounts
Re-branding and restoring of reputation
How to communicate mistakes from the past and current transition
How to recreate activity & network growth? Brainstorming on creative campagnes
Jan 04 | FairCoin Revaluation
Open discussion on the value of FairCoin
Plattforms to buy & sell Faircoins
How to deal with large price differences among suppliers of goods & services
--- Further description of the program follows ---
Organized by:
Network of Alternatives | Synergy Hub | Transition Bern
Transition Bern is an open group, which has been working locally since 2013 for a sustainable society in the sense of a global, peaceful community. For this purpose, your engagement is very welcome. We adhere to the three permaculture pillars: care for the earth, care for people, just sharing. Transition Bern seeks exchange with related groups and develops within the framework of a global network; there will be different themes, strands and scopes of action, shaped and expressed by locally active people.
Synergy Hub: The Décentrale is a property with an old art-nouveau villa, located on Mont-Soleil in the Jura mountains of Switzerland. It serves as a hub for projects that encourage a society that is self-organising in decentralised and bottom up governance structures. It stands for manifesting change that is anti-authoritarian, anti-technocratic and anti-centralization.
Network of Alternatives (NoA): Is a new initiative with the aim to connect alternative solutions in various sectors for a resilient, sustainable and diverse society of the future. The idea was born from participants of the former grassroots movements and understands itself as an evolutionary step forward with the aims to strengthen economic links between the networks entities and individuals.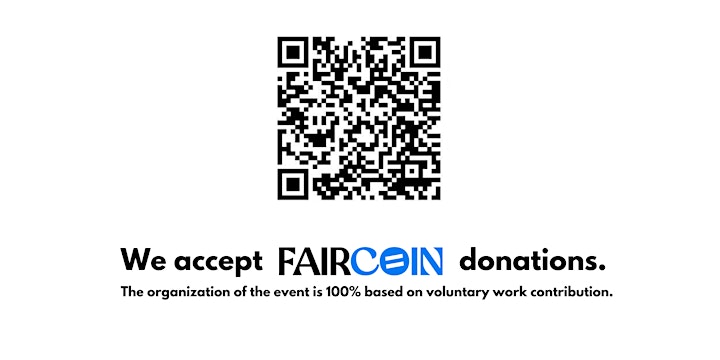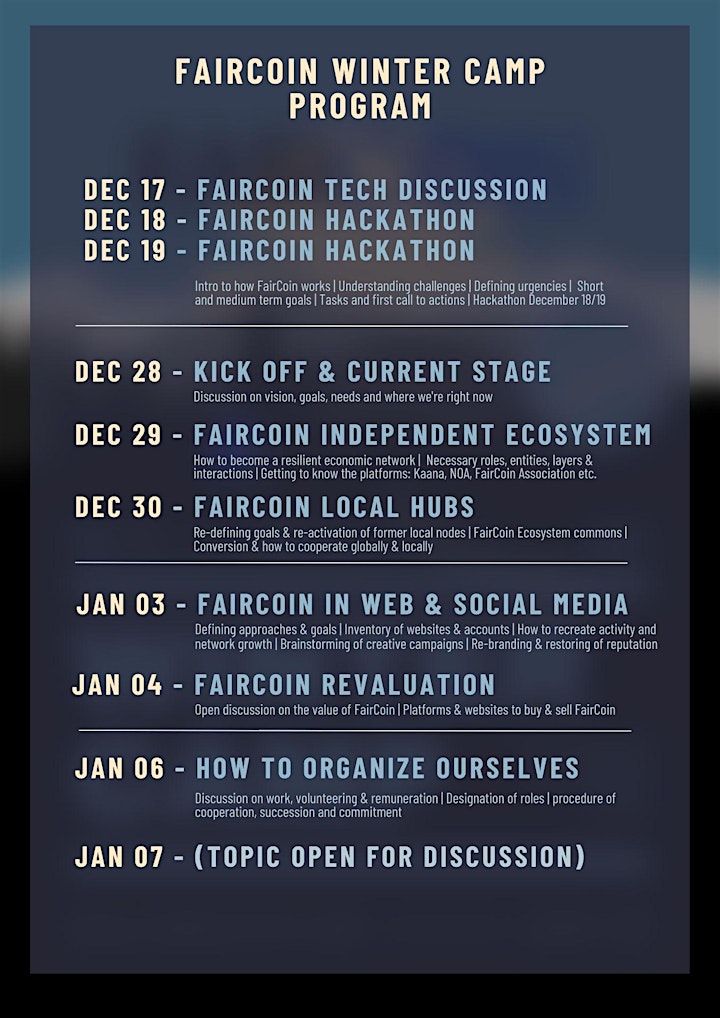 Datum und Uhrzeit
Veranstaltungsort