Sales Have Ended
Registrations are closed
Thank you for your registration on our waitlist. Please note that this is not a confirmation yet. We will contact you for verification purposes for this exclusive event. Thank you factor-a | part of dept
Sales Have Ended
Registrations are closed
Thank you for your registration on our waitlist. Please note that this is not a confirmation yet. We will contact you for verification purposes for this exclusive event. Thank you factor-a | part of dept
About this Event
Amazon has altered the way we shop.
And as a marketer, being able to work your way up in the most innovative and fastest growing online marketplace can feel like rocket science building a rocket with a hand axe. Coming out on top requires expertise and state-of-the-art tools – in product data and content, Amazon advertising as well as in account handling and sales excellence.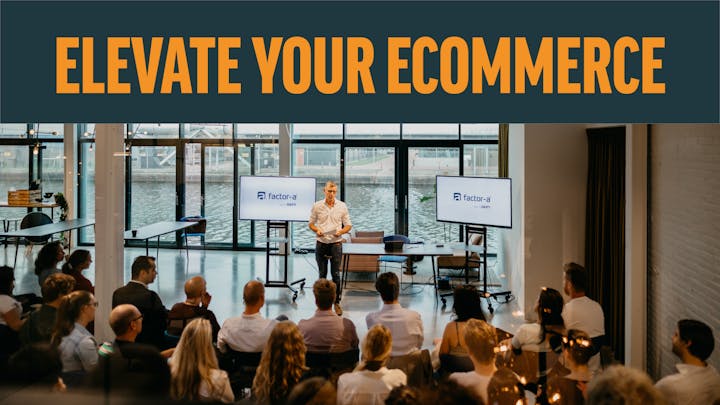 During this event, you'll hear from experts at factor-a, one of the world's leading tech agencies focused on Amazon. They'll show you easy tricks to grow your audience, boost sales, and gain sustainable market share growth on Amazon in the USA and abroad.‍
factor-a - part of Dept helps more than 120 international manufacturers and brands improve all aspects of their vendor performance on Amazon. In fact, factor-a is already responsible for managing Europe's largest budget of Amazon Advertising. For their clients that means more sales, higher market share, and better brand representation.
TIMETABLE:
• 12 PM - 02 PM: Talk & Lunch
• 02 PM - 03 PM: Masterclass
• 03 PM - 04 PM: Networking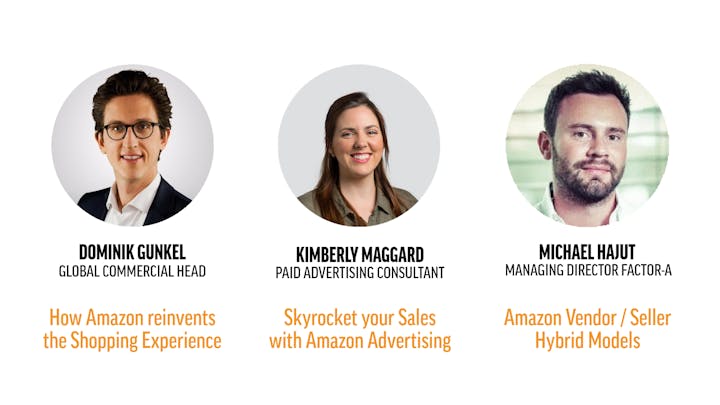 📅 Schedule:
1. Slot: How Amazon reinvents the Shopping Experience
by Dominik Gunkel (factor-a)- Global Commercial Head
Amazon is about to become the infrastructure of trade and despite its current omnipresence, it is still day one; we're at a critical time in the re-invention of shopping. Amazon continues to innovate around etail and retail experience and brands are struggling to stay on top. Dominik will tell you how to stay ahead of the game.
2. Slot: Skyrocket your Sales with Amazon Advertising
by Kimberly Maggard (factor-a) - Paid Advertising Consultant Amazon DSP
Kimberly Maggard will teach you all about the secrets of the Amazon Demand Side Platform. Gaining market share through paid advertising is crucial for success on Amazon. In this session, we will work on specific cases to illustrate what exactly needs to be done to elevate a brand to the next level in visibility on Amazon.
3. Slot: Amazon Vendor/Seller: Hybrid Models
by Michael Hajut - Managing director factor-a
Times will get tough in the Amazon Vendor business. How do you manage to establish an independent but also lucrative relationship to Amazon by using the hybrid vendor & seller model? We show the most important approaches and familiarize you with the do's and dont's.
▶️ Choose a Masterclass for deep dive:
Advertising Strategies Amazon has become the marketplace for everything. Your customers are aware of that and are increasingly searching on Amazon than on Google in case of a purchase intention. But how can you use them (together) to sell successfully on Amazon? We're going to dive deeper into what Sponsored Advertising and DSP are and how they can help you maximize your success on Amazon.
Vendor/Seller Hybrid Model Traditionally brands are present on Amazon either as vendors or sellers - each strategies offering various benefits and drawbacks. Recently, more and more players evaluate a hybrid approach to take the best from the two worlds to propel their success. Let's work together to find out how exactly this can work for your brand.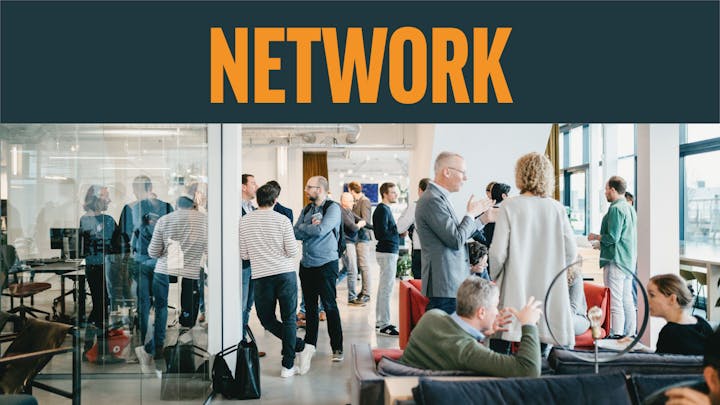 🔔 Important note:
With your participation, you agree that personal photos and film shots will be taken at the event which will be used for advertising purposes in print products or on the Internet.
Who is this event for?
You are selling on amazon
You work for a brand or manufacturer
You are curious about the amazon topic and want to have the latest updates
You want to discuss with like-minded people
Save your seat now by clicking on the "Register" button.