Dieses Event ist beendet.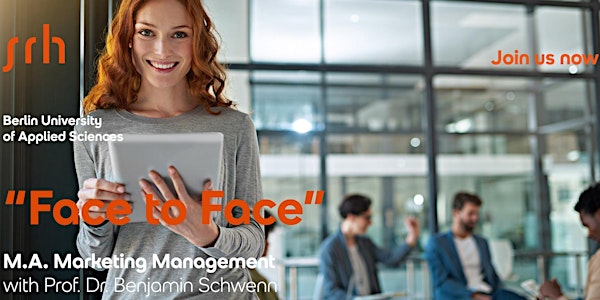 Face to Face with Prof. Benjamin Schwenn | M.A. Marketing Management DUAL
Face to Face mit Studiengangsleiter Prof. Benjamin Schwenn vom dualen M.A. Marketing Management
Zu diesem Event
Lerne Prof. Benjamin Schwenn und sein Studienprogramm M.A. Marketingkommunikation in einem 60-minütigen Webinar kennen.
Schau doch vorab online schon einmal rein, was dich in einem dualen Masterstudium Marketing Management an der SRH Berlin erwarten:
https://www.srh-berlin.de/master/marketing-kommunikation-berlin/
Wir freuen uns auf dich.