Dieses Event ist beendet.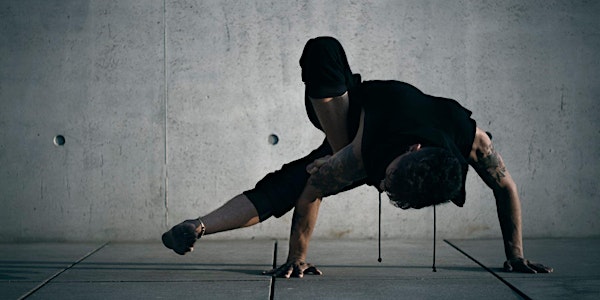 "Exploring Possibilities" Urban Contemporary Dance Intensive Week by Diego
Zeit und Ort
Veranstaltungsort
motion*s Tanz und Bewegungsstudio Oranienstraße 140 Im Hof des Aufbau Hauses 10969 Berlin Germany
Karte und Wegbeschreibung
Rückerstattungsrichtlinie
Keine Rückerstattungen
Beschreibung
"Exploring Possibilities" Urban Contemporary Dance – Intensive Week 2017 by Diego De La Rosa
5 days of 2 hours wokshop per day. Mondy till Friday 14:00 - 16:00
The workshop is addressed to anyone that has experience in any sort of dance, especially contemporary dance or any urban style.
I would recommend that people have at least some sort of experience in dance, preferably an intermediate level or some experience in movement or other techniques that engage the body.
Choreographies that I mix contemporary elements using my bboy Skills, hip-hopexperimental influences, acrobatics and martial arts inspiration. Where is the focus?The idea is to start the class with improvisation exercises to warm up while at the same time, bringing us into a full awareness of our own body. We mix it with fixed exercises to understand how our joints work, how to get a healthier body and how to use our body to get more possibilities when it comes to movement and mobility.
Followed by simple exercises and small sequences where we will learn tools and elements that later on will help us go through the class.
The aim is to build a very high & dynamic energy. We will learn choreographies in which we will apply the elements we passed through during the class, where each one of us will add his own personality and movement quality to express himself individually.
Which music will be danced to?
The playlist starts with experimental/ambient electronic sounds or classical music, then passes to slow Hip-Hop beats, traditional Spanish music & Arabic sounds to end with the high and deep energy of Techno.


Pricing (+5% Eventbrite Fee)

Regular: 135€
Early Bird: 115€ (till 14.07.2017)
More Infos here: https://www.motionsberlin.de/workshops/exploring-possibilities-intensive-week-2017/

Contract Members of motion*s dancestudio pay reduced price, only when pre registering at the studio desk.