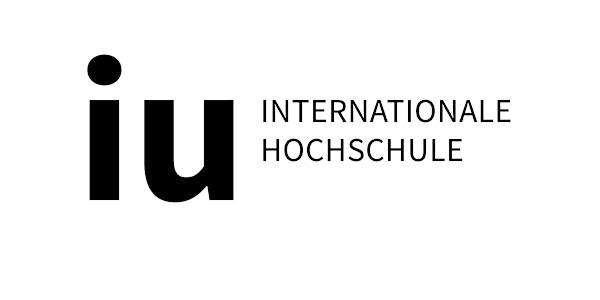 Experts@IU - Killer-KI und weitere AI in digitalen Spielen
"You're all going to die down here" – von Killer-KI und anderen artifiziellen Intelligenzen in digitalen Spielen
About this event
Wie werden künstliche Intelligenzen in Video- und Computerspielen dargestellt? Welche Ziele verfolgen sie und warum? Wie interagieren sie dabei mit menschlichen Charakteren? Diesen spannenden Fragen aus der Games-Welt geht Prof. Dr. Dr. Rudolf Thomas Inderst im nächsten Experts@IU nach.
"You're all going to die down here" - ein Zitat der künstlichen Intelligenz "Red Queen" aus der Spielserie Resident Evil. Durch die komplexen Zusammenhänge ihrer Programmierung wendet sie sich schließlich gegen die Menschen. Ihr Charakter ist beispielhaft für die komplexen Diskurse rund um das Themenfeld "Künstliche Intelligenz" und deren Erscheinung in verschiedenen Medienformen.
Video- und Computerspiele sind eine dieser Darstellungsformen. Gerade mit der wachsenden gesellschaftlich-kulturellen sowie ökonomischen Bedeutung von digitalen Spielen als Medium wird hier die Frage von gut- oder böswilligen KI und deren Bedeutung für die Gesellschaft diskutiert. Wie die Darstellung von KI in Videospielen aussieht und was dahintersteckt, erfährst Du im nächsten Experts@IU mit Prof. Dr. Dr. Rudolf Inderst. Im anschließenden Q&A kannst Du Deine Fragen stellen.
Wann: 20. Oktober 2022, 18:00 - 19:00 Uhr
Wo: Via Zoom-Meeting
Interessiert? Dann melde dich jetzt an. Bei Fragen zum Event melde Dich gerne bei Lena (lena.saelzle@iu.org).
Inderst, Rudolf Thomas, Dr. phil., Dr. rer. cult., studierte Politikwissenschaften, Neuere Geschichte und Amerikanische Kulturgeschichte in München und Kopenhagen. Nach seinem Magister promovierte er zunächst zu Vergemeinschaftungen in MMORPGs (2009) und anschließend zur Darstellung von Wissenschaft im digitalen Spiel (2019). Nach zahlreichen Dozenturen an dt. Hochschulen und einer Vertretungsprofessur an der HS Trier für Intermediale Ästhetik startete er 2022 als Professor für Game Design an der IU Internationale Hochschule mit dem Schwerpunkt Game Studies. Zudem ist er als Ressortleiter "Digitales Spiel" des Schweizer Kulturjournals Nahaufnahmen seit über zehn Jahren tätig, kuratiert den wöchentlichen Newsletter "Game Studies Watchlist" und podcastet für das The New Books Network zu digitaler Spielforschung. Tiktok-Nutzer:innen erfreut er unter @gamestudies. Seine letzte Veröffentlichung ist #Gamestudies (Büchner-Verlag, August 2022).