Description
Excel Training in Amsterdam taught in English
With our Excel Training in Amsterdam, we strive to improve your Excel efficiency and proficiency so that you can get much more out of this essential tool. As a result, your newly acquired Excel skills will lead to enhanced confidence and productivity.
Requirements
Please bring a laptop with installed Excel (at least version 2010) for the training.
Methodology
We use case studies, with practical relevance and directly applicable use cases, to develop methodological and technical competences.
Content Excel Training in Amsterdam
Examples of what you will learn:
Table formatting options
Using filters in Excel
How to pull specific data out of lists
VLOOKUP
INDEX function
Pivot tables: Learn how to analyze in seconds large data sets in many ways
Conditional formatting to highlight data
CountIf
SumIf
AverageIf
Drop-down menus
Sparklines
Text to columns
What if analysis in data tables to show the results for many possible scenarios at once
Creating column, bar, pie, line, area, and scatter charts (and what to use when)
Easily adding and removing data from charts
Working with a secondary axis
Working with Excel's built-in chart styles
Customizing colours and cleaning up default formats
Applying custom number formatting to chart axes
12 Essential Excel shortcuts
How to create histograms to summarize data into groups
How to pull specific data out of lists
Using advanced filters in Excel
How to create and modify heat maps
Building charts for marketing data
How To Chart Data Sets With Long Labels
Using text boxes and shapes in charts
Special paste options
Formatting dates in excel
How to make custom chart templates
Link Excel charts and data in Word and PowerPoint, so that they update automatically
What if analysis in data tables
Training material
You will receive access to a password-protected online document, which covers all topics of the training and provides a step-by-step reference for daily usage. Moreover, we provide an overview of useful resources for further reference.
Excel Trainer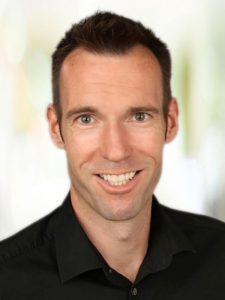 Joern Steinz (MBA), born 1975, used to live in Excel when he worked in consulting and corporate development positions at Accenture, XING and the Freenet Group. Now he is sharing all his favourite tips and tricks in practical workshops. In 2014 he founded the training agency SkillDay where he is also teaching WordPress, Content Marketing, Business Modelling and Time Management. His clients encompass leading organizations, such as BCG, Gruner & Jahr, Lingen, NDR, GRAVIS.
Photo: Photo by bruce mars on Unsplash