Dieses Event ist beendet.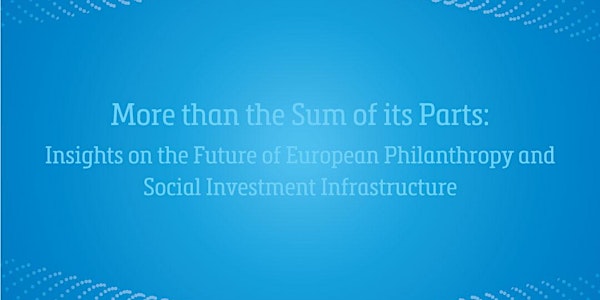 EPSII Webinar
Zeit und Ort
Veranstaltungsort
https://wingsweb-events.webex.com/wingsweb-events/onstage/g.php?MTID=ea34172cf725cb0324cb475ad420bc630 ________________ Meeting number (access code): 660 186 922 Meeting password: philanthropy
Beschreibung
Insights on the Future of European Philanthropy and Social Investment Infrastructure
We took a close look at the European Philanthropy and Social Investment Infrastructure and would like to share and discuss our findings with you!
As the European ecosystem continues to grow and diversify, the need for a meta-analysis emerged to examine opportunities and challenges of it. What is the view on the current state of EPSII? What trends can be observed? What are future needs and expectations? How are infrastructure organisations currently structured and what are critical success factors and competencies to fulfil these needs and expectations? In order to answer these questions Beyond Philanthropy reviewed 100 literature sources and interviewed 51 experts and stakeholders. These findings should not only be considered as the results of thorough research. They are also a call to action for EPSII organisations, its members, its partners and its funders and the report is therefore a helpful resource for anyone interested in and/or concerned about the future of philanthropy and social investment in Europe.
Interview with Michael and Filiz, philanthropyinfocus.org

­