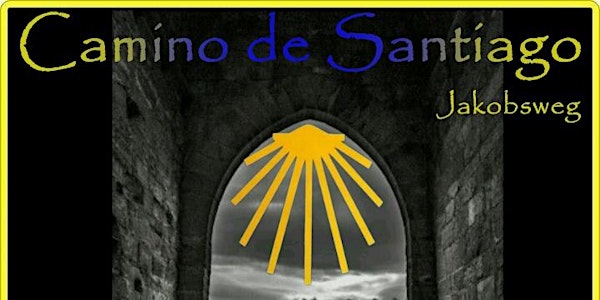 Camino de Santiago guided
Route along the Camino de Santiago, from León to Santiago de Compostela (French way) 315km.
Fecha y hora
mié., 19 de jul. de 2023 19:00 - mar., 1 de ago. de 2023 19:00 CEST
Ubicación
Catedral de León s/n Plaza de Regla 24003 León Spain
Política de reembolso
Contacta con el organizador para solicitar un reembolso.
Acerca de este evento
13 días

Entrada electrónica móvil
"Live the magical experience of the French Camino de Santiago this summer! Travel the last 315km of the most traditional and exciting route in 13 unforgettable stages. From Leon to Santiago de Compostela, you will pass through incredible landscapes, towns, and cities full of history and culture. With an average of 24km per stage, you will enjoy a perfect pace to connect with yourself, discovering landscapes, interiors, and the Camino, in a group with nature and other pilgrims from around the world.
We offer training, included in the trip, from May, with specific Nordic Walking and Trekking activities to prepare your body and mind. Everyone who participates will be included as a Sports Events Berlin member, to participate in training at the price of the trip.
Our Nordic training sessions will be every Thursday, from S Tiergarten at 6 pm. with routes between 7 and 10km with trekking/nordic poles, which will help you get used to them during the route, tone up to 90% of your muscles and prepare the cardio-respiratory system for the pilgrimage.
The Nordic training dates are:
May: 4, 11, 18, and 25.
June: 1, 8, 15, 22, and 29.
July: 6 and 13.
Trekking training will take place on one Saturday and the following Sunday. The routes will be adapted in distance to be physically and mentally ready for the routes, and will not be canceled due to bad weather unless danger is detected in the weather forecast. Being exposed to the elements is also part of the pilgrimage.
The Trekking training dates are:
May: 7, 13, 21, and 27.
June: 4, 10, 18, and 24.
July: 2 and 8.
Our stages will be:
20/07. León - San Martín del Camino. 24km.
21/07. San Martín del Camino - Astorga. 24km.
22/07. Astorga - Foncebadón. 25km.
23/07. Foncebadón - Ponferrada. 27km.
24/07. Ponferrada - Villafranca del Bierzo. 24km.
25/07. Villafranca del Bierzo - O Cebreiro. 28km.
26/07. O Cebreiro - Triacastela. 21km.
27/07. Triacastela - Sarria. 18km.
28/07. Sarriá - Portomarín. 22km.
29/07. Portomarín - Palas de Rey. 25km.
30/07. Palas de Rey - Arzuá. 28km.
31/07. Arzuá - Pedrouzo. 19km.
01/08. Pedrouzo - Santiago. 20km.
The profiles of the stages, interesting data, the list of hostels where we will stay, and recommended routes to Leon will be provided in a dossier to the pilgrim with enough time before departure.
The profiles of the stages are varied. The first part is quite flat, but as we approach Galicia, the profiles become more inclined until reaching the queen stage, in O Cebreiro.
Travel services:
Pilgrim's credential.
Guided route (with native guide)
Route information dossier.
First aid kit on the route.
Evacuation by taxi if necessary.
Nordic walking training in Berlin.
Guided trekking training in Berlin-Brandenburg.
Accommodation in private hostels for a more authentic experience (subject to availability).
Consultation via WhatsApp or email on equipment and backpacks.
Customized self-adhesive shield of the route.
Route T-shirt.
Management of "La Compostela" (with a gift container tube).
1 quarterly SEB membership card as a gift, valued at €60, which covers all Nordic and Trekking training within Berlin and Brandenburg (transportation not included), with an invitation for one person to the activities per member.
Not included:
Flights and transportation.
Food/drink on the Camino.
Extra stays outside the activity period.
Personal shopping.
Optional travel insurance for €129.5 (Free call, Medical Assistance, Prolongation of stay in hotel due to illness, accident or quarantine, Transfer or repatriation of the insured person, Loss, damage or theft of checked-in baggage, Refund of unused holiday in Spain / Europe) with Bujaldón Seguros.
To reserve a spot, a non-refundable advance payment of €100 must be paid, which will be deducted from the total travel cost. This will be formalized upon buying the spot. If the trip is unilaterally canceled by SEB, the money will be fully refunded.
The minimum group size is 6 pilgrims.
Don't miss this opportunity to transform yourself while exploring one of the most emblematic paths in the world. Reserve your spot now and experience the magic of the French Way of St. James!
Acerca del organizador
Since 2018 I have been organising sports-cultural events in Berlin, mostly with the Spanish-speaking community but, following the covid disaster, we are going to focus on a few activities, focusing on running, trekking and the Camino de Santiago in Spain.
We have facebook, Ig and Meetup with the user @sportseventsberlin