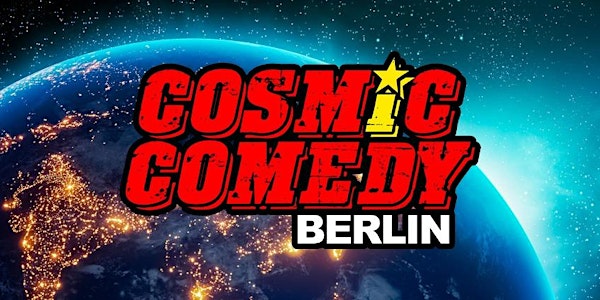 English Comedy Berlin with Pizza and Shots
Enjoy English stand-up comedy with free vegetarian and vegan pizza and shots in a cozy and friendly atmosphere in Berlin-Prenzlauer Berg.
Zeit und Ort
Veranstaltungsort
Comedy Club Kookaburra Schönhauser Allee 184 10119 Berlin Germany
Karte und Wegbeschreibung
Rückerstattungsrichtlinie
Kontaktieren Sie den Veranstalter, um eine Rückerstattung anzufordern.
Zu diesem Event
Visit us in Berlin-Mitte / Prenzlauer Berg at Cosmic Comedy Berlin and experience a fantastic evening with English stand-up comedy! Experienced and professional comics and the occasional first-timer will make you laugh every Thursday. Englishman Dharmander Singh and Scot Neil Numb are your hosts of the night.
This is an Open-Mic event with a varied mix of Berlin comedians and international acts in a cozy and friendly atmosphere. We love to create a place where people (regardless of age, nationality, gender or religion) can come and laugh together, feel safe and get to know each other.
Doors open at 7 p.m. You will be greeted by one of our fabulous hosts when you arrive who give you a little introduction to the club and the present corona regulations.
Around 7.45 p.m. over four meters of delicious vegetarian and vegan pizza will be available for you.
The comedy show starts at 9 p.m. Before you can enjoy drinks at our bar where you can also get your free shots. There is always a 2 for 1 drinks special between 7 and 8 p.m., so come early and mingle.
Cosmic Comedy Berlin has an intermission and usually ends around 11 p.m.