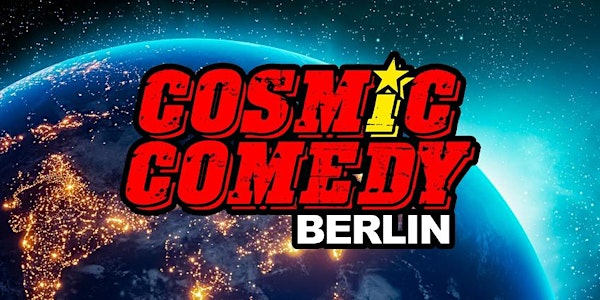 English Comedy Berlin with Pizza and Shots
English Comedy Showcase in a Former Bank with Free Pizza and Free Shots
Zeit und Ort
Veranstaltungsort
Comedy Club Kookaburra Schönhauser Allee 184 10119 Berlin Germany
Karte und Wegbeschreibung
Rückerstattungsrichtlinie
Rückerstattungen bis zu 1 Tag vor dem Event
Zu diesem Event
Visit us in Berlin-Mitte / Prenzlauer Berg at Cosmic Comedy Berlin and experience a fantastic evening with English stand-up comedy! Experienced and professional comedians will make you laugh every Friday and Saturday. Englishman Dharmander Singh and Scot Neil Numb are your hosts of the night.
This is a showcase event with a varied mix of Berlin comedians and international acts in a cozy and friendly atmosphere. We love to create a place where people (regardless of age, nationality, gender or religion) can come and laugh together, feel safe and get to know each other.
Doors open at 7 p.m. You will be greeted by one of our fabulous hosts when you arrive who give you a little introduction to the club and corona regulations.
Around 7.45 p.m. over four meters of delicious vegetarian and vegan pizza will be available for you.
The comedy show starts at 9 p.m. Before you can enjoy drinks at our bar where you can also get your free shots. There is always a 2 for 1 drinks special between 7 and 8 p.m., so come early and mingle.
Cosmic Comedy Berlin has an intermission and usually ends around 11 p.m.