Dieses Event ist beendet.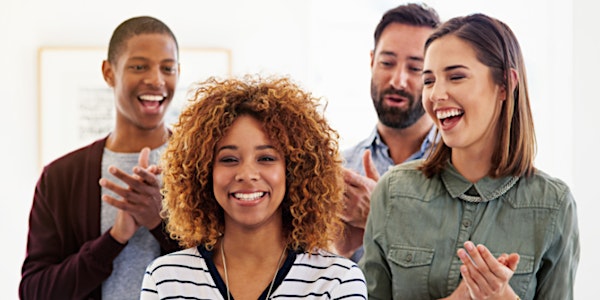 Empowering female innovators in medtech - Pitch Training
Empowering female innovators in medtech - Pitch Training
Zu diesem Event
With the support of the Margarete Ammon Stiftung we are happy to invite you to this pitch training! Free and online!
Are you a student or a scientist in medicine or life sciences? Or are you just interested in MedTech and FemTech? Do you consider yourself a (future) entrepreneur? Are you already working on a start-up project?
Then register now for this workshop to advance your pitching skills. The workshop includes methodological input, hands-on training, and feedback from coaches with years of experience: Kaeleigh Fletcher, Lisa Schebitz, and Anna-Theresa Schmalholz.
"Storytelling and Pitching" allows you to make presenting your start-up project vibrant, understandable, and lively. In this workshop, you will get familiar with methodological elements at play when listening to an engaging story and the benefits of sharing stories in research and business settings. Whether it's presenting a research, start-up idea, or business report, the ability to pitch well is enormously crucial in everyday professional life. We will guide you by creating convincing presentations and showing you practical ways to deliver your work authentically and with confidence.
On Sep 30, you will learn how to structure a good pitch, how to communicate your concerns clearly and concisely, and the importance of storytelling. Conclusively, you will discover a toolkit of best practices to adapt and find your unique pitching style.
In the workshop, we will tackle the following topics:
Recipe to prepare a powerful and inspiring pitch
How to do an elevator pitch
Find your unique individual strengths to connect with the audience
Tips and tricks to create a comfortable and exciting structure
Proven toolkit of best practices to be more effective and influential
We are looking for women who are:
students and scientists in medicine or life sciences
entrepreneurs or future entrepreneurs
women already working on a start-up project in the field of MedTech and FemTech
Benefits for you:
Identify the basic building blocks of a good pitch
Understand effective structure in a speech and presentation
Learn how to develop a hook that catches attention
Understand the importance of storytelling
The workshop will be held in English.
On Oct 6, you will have the chance to pitch your ideas in our "HACK'N'TALK" event - we have exclusively two pitching slots for you.
The non-profit Margarete Ammon Foundation, founded in 2002, pursues the purpose of working for the benefit of mankind and promoting creativity and invention in the fields of natural science, technology, ecology and culture.
The workshop is organized and led by UnternehmerTUM's initiative Women Start-up. Women Start-up is a community motivating and empowering women to become involved in technology and entrepreneurship.