About this Event
Hey, not so fast!
Fast thinking is our default mode of thinking. Nobel prize in eco­no­mics winner Daniel Kahne­man has proven that it works flaw­lessly in a com­pletely familiar environ­ment - but only there.
Any pro­jects that are not an abso­lute routine for all actors require the opposite mindset. Therefore, novel initiatives (including new projects) require slow thinking!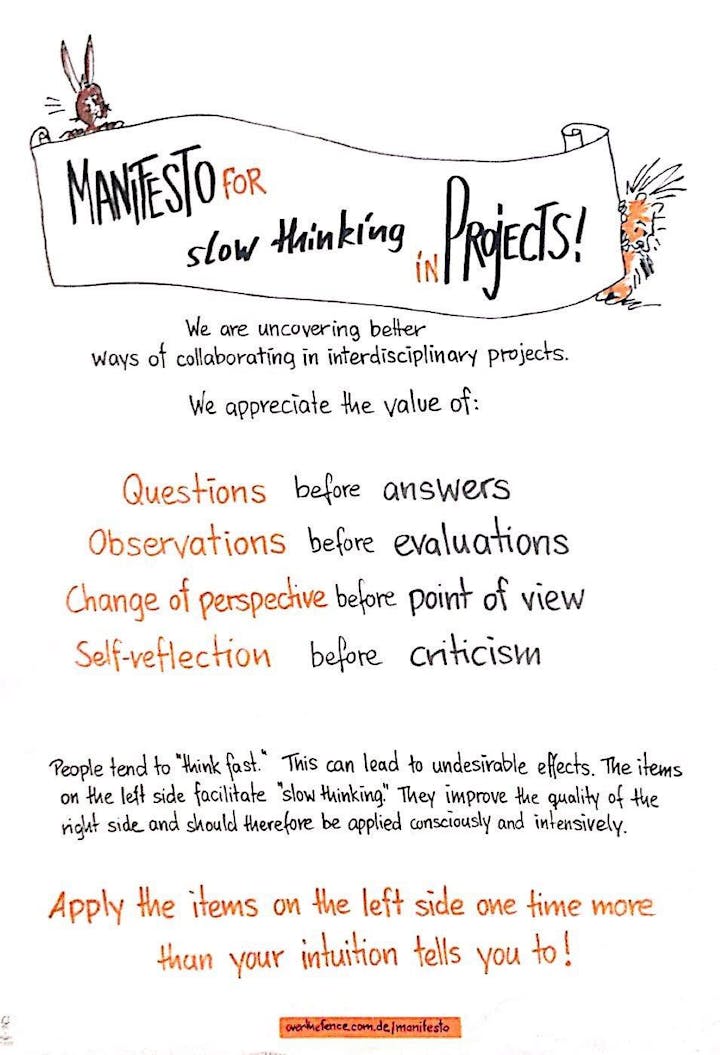 In this 90' online session you will:
Explore the power of slow thinking to navigate through uncertainty and lead better decision-making in highly complex initiatives
Discover the principles and techniques of slow thinking
Find new tools to support slow thinking in meetings.
The authors of the "manifesto for slow-thinking in projects" give some thought provoking inputs and we will discuss and share out ideas in small groups. Aha-moments guaranteed!
This session is co-costed by: Oana Juncu, Frank Habermann, and Karen Schmidt