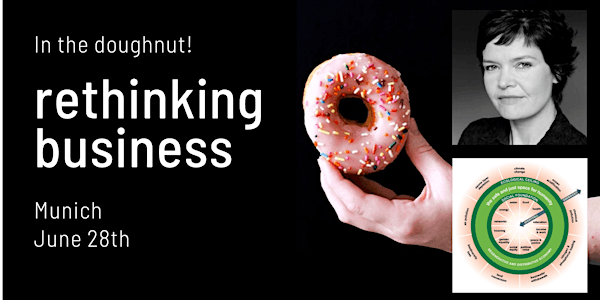 Ecosystems Lab: Rethinking business
Location
Out of office
Kolosseumstrasse 1
80469 München
Germany
Sales Have Ended
Ticket sales have ended
Thank you! We are really forward to seeing you there!
Description
The ecosystems lab
Collective impact activation
How does economic progress look like in the 21st century?
How can businesses create better ways of life, without overshooting our planetary boundaries?
How can we activate our individual and collective agency to orchestrate change?
Join us on this collective impact activation in Munich to explore these questions and start designing the future of business together with a group of like-minded, like-hearted people.
Under the theme "from awareness to action", this is the first of a series of blended experiences of learning, co-creation and networking across different locations.
If you are an intrapreneur, entrepreneur or community leader looking for ways to orchestrate change and scale your impact, this activation is for you!
---


agenda
16.00 - 16.30 Open doors
16.30 - 17.00 Intentions and ice-breakers
17.00 - 18.00 Remote conversation with Kate Raworth
18.00 - 19.30 Collective reflections & co-creation
19.30 - 20.30 Networking (on a lovely rooftop terrace)
---


about Kate Raworth and Doughnut Economics
Kate Raworth is a renegade economist focused on exploring the economic mindset needed to address the 21st century's social and ecological challenges, and is the creator of the Doughnut of social and planetary boundaries.
She is a Senior Visiting Research Associate at Oxford University's Environmental Change Institute, where she teaches on the Masters in Environmental Change and Management. She is also a Senior Associate at the Cambridge Institute for Sustainability Leadership.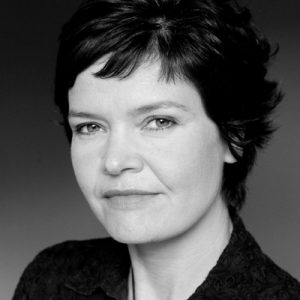 Her internationally acclaimed idea of Doughnut Economics has been widely influential amongst sustainable development thinkers, progressive businesses and political activists, and she has presented it to audiences ranging from the UN General Assembly to the Occupy movement. Her book, Doughnut Economics: seven ways to think like a 21st century economist was published in 2017 and has been translated into 15 languages.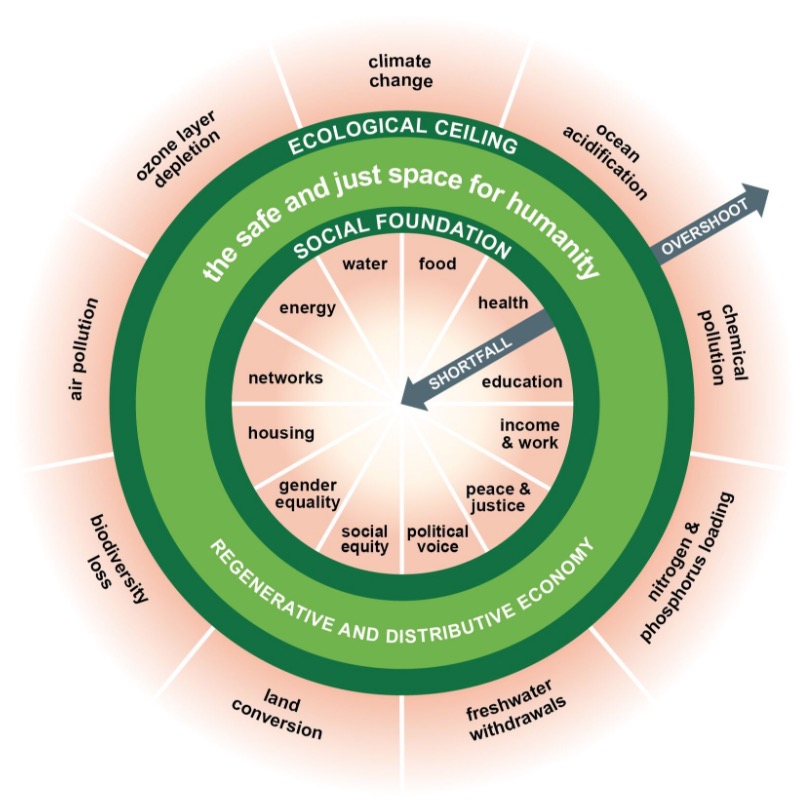 ---
key takeaways
On this activation we will reflect on what the doughnut means for businesses and explore opportunities to act and thrive within the doughnut.
Gain new perspectives on global megatrends

Discover new opportunities and insights for real life challenges

Explore ways to orchestrate the conditions for co-creation

Contribute to an open-source knowledge portfolio


Develop meaningful connections with a glocal community
Every lab ends with new insights ready to be shared with the world and new commitments to grow and activate the community.
After the event, we will share with everyone the outcomes of the lab, as well as the co-creation techniques used.
---


the organizer: ecosystems lab
The ecosystems lab is a new global learning community and business design laboratory, created to explore and advance better forms of leadership and value creation.
Learn more: www.ecosystemslab.com
---
the location: out of office
Your creative "ATELIER" in the middle of Munich' creative district Glockenbachviertel. This "feel at home" location is ideal to create new things and invent the future together.
Furthermore, it has an amazing terrace where we plan to have time to connect after the event.
---


cost transparency
The price of the tickets is meant to cover for our basic event costs:
Event space: 946 EUR
Drinks & food: 900 EUR
Location service: 280 EUR
Total (net): 2.126 EUR
Ticket price (net): 42,52 EUR ~ 42 EUR
All other costs are sponsored by Firstday GmbH (organisation, facilitation, promotion, platform fees)
We also have an "Open Contribution" available which would help us greatly to continue with further events and activities to grow the community.
---
Cancellation terms:
In case of cancellations up to one month before the event, 50% of your fee will be refunded.
After that date we cannot refund fees for any reason, but at any time you may designate someone else to attend the event in your place.
Tickets prices will be refunded 100% if the workshop is canceled at the organizer's discretion. The organizer cannot be held responsible for travel reservation losses or inconvenience resulting from cancellations