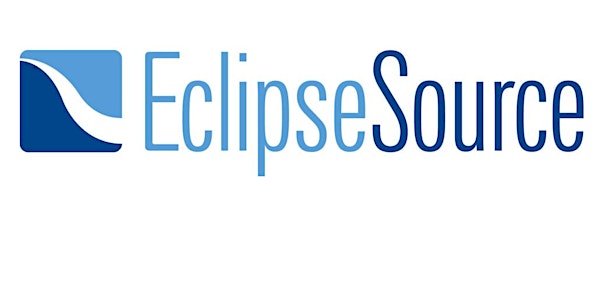 Eclipse Events Munich Mailing List
Eclipse Events Munich Mailing List
Von EclipseSource München GmbH
Datum und Uhrzeit
So., 17. Jan. 2038 13:00 - 16:00 CET
Veranstaltungsort
EclipseSource München GmbH Agnes-Pockels-Bogen 1 80992 München Germany
Zu diesem Event
Hi,
TLDR; Your action is required. To comply with GDPR you need to register for the following event to continue receiving event invitations about Eclipse events in Munich including an invitation to the upcoming Eclipse Insight event.
We contact you, because you have previously registered for an Eclipse Democamp in Munich.
In the past, we have sent you invitations to future Eclipse events. To comply with the General Data Protection Regulation, we will delete all existing personal data collected from previous events. If you like to receive future notifications about Eclipse-related events in Munich, kindly register to the event linked in the mail, which we will use as a mailing list  for future invitations. During the registration, you need to explicitly allow us to send invitations for events to you (there is a checkbox in the registration process for this).
Please note that you can unsubscribe from this list anytime by unregistering from this event.
Future Eclipse Events in Munich
Eclipse Democamps in Munich have always been a great success and we therefore want to continue organizing Eclipse events in Munich. Nevertheless, we were watching the feedback given by attendees and want to improve. One frequent feedback was the on-going diversification of the Democamps in terms of topics. Due to the broadened scope of the Eclipse ecosystem, new topics such as IoT or working groups were mixed with traditional topics like modeling or IDE improvements. While it is always great to learn about a variety of topics, we observed that more and more people wished for a more specific focus.
Therefore, to address this feedback, we will go fora new type of event new this year: An Eclipse Insight
The idea of an Eclipse Insight is pretty much like a Eclipse Democamp, so there will be mainly technical talks and demonstrations. It will also be for free. The important change is that we the topic of the event will be more focussed on a certain Aspect of the Eclipse ecosystem. We currently already started planning two Eclipse Insights in Munich:
Eclipse Insight: Building Modeling Tools (in September)
Eclipse Insight: IoT
Other topics, we have in mind and are derived from previous feedback are focussed on the IDE, web-based tools and so on. If you register to this mailing list, you will get notifications about all Eclipse Insights happening in Munich.
Please note, that there are currently no plans for a traditional Eclipse Democamp in June, however, there are plans to have a "Stammtisch" on the release date (again invitation will follow).
Finally, please note that if you want to learn about news and noteworthy of the Photon release, the Eclipse Foundation started a great series of webinars, see here.