EASC, together with the two regional groups in Spain, is organising a thrilling congress.
About this event
"Who am I in today's changing world?"
Exploring identity in times of change.
Ticket Booking – Please pay attention to the ticket numbering of your price class when booking! We offer four different ticket price categories divided by countries:
Category 1: LI, CH, LU, NO
Category 2: DE, AT, FR, DK, SE, FI, BE, IS, UK, IE, IT, NL
Category 3: ES, PT, GR, SI
Category 4: SK, LT, CZ, EE, LV, PL, HU
In each of these price categories there are tickets for members, non-members, workshop leaders and discounted tickets for low-income earners.
Each ticket includes:
The complete congress program (Friday – Sunday)
Food and Drinks in all coffee breaks, "Pica-Pica" Spanish dinner on Friday evening and lunch on Saturday
Supplementary Articles – You can register for up to three workshops (one in each slot) and additionally to the Optional Programme of your interest.
Refunds and Cancellation Policy – Up to the end of early bird (30.04.2021) a refund less a contribution towards expenses of 30,- € will be granted, afterwards (from 01.05.2021 on) no refunds can be made.
Further Information and Congress Programme – The general congress programme will be translated simultaneously into English, Spanish and German. The workshops will be consecutively translated and held at least bilingually.
Here you'll find our hotel suggestions as support for your hotel booking in Barcelona and all information to the special programm for EASC members and EASC institutes.
The detailed congress programme you can find here.
The event will start with a powerful kickoff session on Friday afternoon. In an interactive dialogue involving the audience, we will discuss identity, ethics and societal change with Spanish and international guests from scientific backgrounds. This new form of dialogical discourse brings audience and experts together in an interesting way. On the first day we will focus on topics such as identities and societal change processes from a sociological and ethical point of view. We will end this inspirational first day listening to an international choir, having a glass of wine, traditional "pica pica" with local tapas and talking in the patio of Recinte Modernista Sant Pau.
On Saturday we will discuss the effects of our constantly changing world on our work and identity as coaches and supervisors. In lectures, workshops and speed presentations we will examine digitization processes as well as organisational and individual change processes from a variety of angles. One of the highlights will be building a human tower together with all participants at the end of the conference – an unforgettable experience!
The motto on Sunday will be "Discover Barcelona in its different facets and identities". Together with colleagues from Barcelona we will discover three city quarters in a different way and immerse ourselves in the culture, identity and professionalism of the city.
Barcelona is worth the journey in any case! Here is a small glimpse.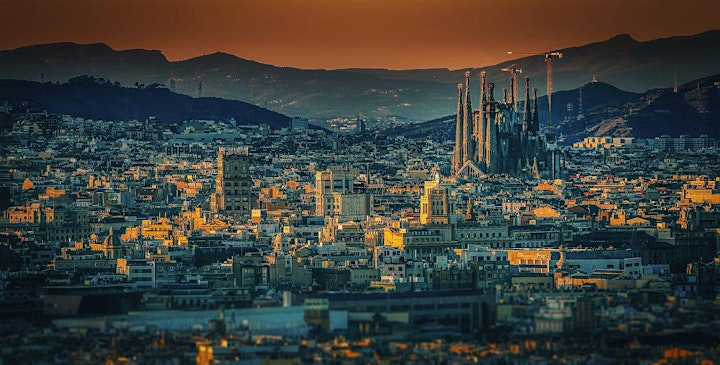 En colaboración con nuestros dos grupos regionales españoles, desde la EASC estamos organizando un congreso muy atractivo y prometedor.
¿Quién soy en este mundo cambiante?
La identidad en tiempos de cambio.
Compra de entradas – ¡Ten en cuenta que tendrás que elegir la categoría de tu país para realizar la compra! Existen cuatro categorías de precio agrupadas por países:
Grupo 1: LI, CH, LU, NO
Grupo 2: DE, AT, FR, DK, SE, FI, BE, IS, UK, IE, IT, NL
Grupo 3: ES, PT, GR, SI
Grupo 4: SK, LT, CZ, EE, LV, PL, HU
Cada una de estas categorías se desglosa a su vez en diferentes precios según si formas parte de la EASC, ofreces algún taller o tienes ingresos reducidos.
La entrada incluye:
Asistencia al programa completo del congreso (de viernes a domingo)
Picoteo del viernes tarde-noche, comida del sábado, refrigerio de los descansos
Complementos/actividades adicionales – Puedes seleccionar un máximo de 3 talleres y las actividades adicionales que te interesen.
Política de reembolso y de cancelación – Hasta el 30 de abril de 2020: reembolso del 100 % del que se deducirá un importe de 30 € en concepto de gastos administrativos. A partir de esa fecha no se efectuarán reembolsos.
Más información y programa del congreso – El congreso contará con interpretación simultánea a los idiomas castellano, inglés y alemán, así como con interpretación consecutiva durante los talleres.
En este enlace encontrarás nuestras recomendaciones de alojamiento en Barcelona, así como más información sobre el programa especial para personas que forman parte de la EASC y sus institutos.
En este enlace encontrarás el programa detallado del congreso.
Para el gran acto inaugural del viernes por la tarde, hemos invitado a distintas personalidades nacionales e internacionales procedentes del mundo de la ciencia, la filosofía y la sociología. Estas dialogarán con el público interactivamente y pondrán el foco en temas de identidad y procesos de cambio social desde el punto de vista sociológico y ético. Esta nueva e interesante forma de discurso dialógico unirá a la audiencia con las personas expertas. La tarde finalizará en el patio del Recinte Modernista Sant Pau en un ambiente más distendido. Podremos disfrutar en agradable compañía de una copa de vino y del típico pica-pica mientras disfrutamos de la excelente música que nos ofrecerá el coro internacional Coral de Filología de la UB (https://coralfilo.wixsite.com/coralfilo-esp).
El sábado girará en torno a las repercusiones de este mundo cambiante sobre nuestra identidad y nuestro trabajo como coaches y supervisores/as. Mediante ponencias, talleres y speed presentations analizaremos los procesos de cambio organizacionales, individuales y personales, así como el impacto de los procesos de digitalización. Para finalizar la jornada, construiremos un castell entre toda la concurrencia. Las torres humanas, tradicionales de Catalunya, son símbolo de unión y trabajo en equipo. Esta actividad marcará el final de las conferencias y será uno de los puntos culminantes del congreso. ¡Una experiencia inolvidable!
El lema del domingo será Descubrir Barcelona en sus distintas facetas e identidades. De la mano de colegas residentes en Barcelona y a través de sus ojos, descubriremos tres barrios barceloneses y nos sumergiremos en su cultura, en sus diferentes identidades y en la profesionalidad de esta ciudad.
Barcelona es una ciudad que merece la pena visitar. Échale un vistazo.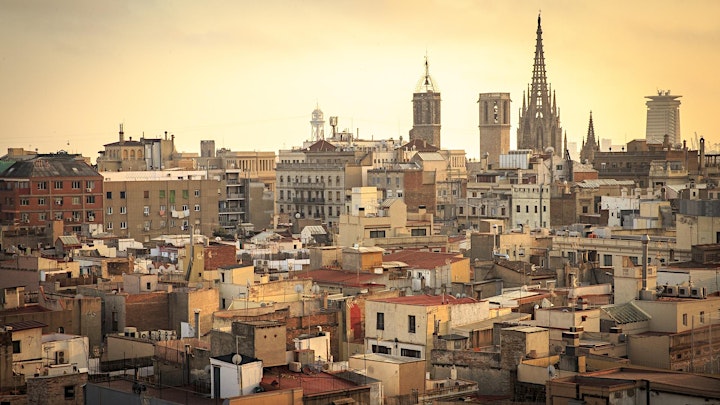 Organiser of EASC Congress 2021
EASC (European Association for Supervision and Coaching) seeks to promote quality assurance in coaching and supervision across Europe. We are also committed to intercultural integration and encourage greater understanding through exchange and networking between members, countries and regions. Every two years EASC holds a Congress for individual members, partner institutions and other interested professionals - from coaching, supervision and beyond. Our membership comprises of experienced, qualified coaches and supervisors, and also Training Institutions that uphold the EASC standards and promote good practice.
For more information, please see our Website.
____________________________________________________________________________
A escala europea, la EASC (European Association for Supervision and Coaching) trata de promover el coaching y la supervisión con garantía de calidad. Está comprometida con la integración intercultural y fomenta un mayor entendimiento mediante el intercambio y la creación de redes entre las personas asociadas, los países y las regiones. Cada dos años, la EASC celebra un congreso para particulares, instituciones asociadas y otras profesiones interesadas (relacionadas con el coaching, la supervisión y otras disciplinas). La asociación se compone de coaches y supervisores/as titulados/as y con experiencia, así como instituciones de formación que mantienen los estándares de la EASC y promueven unas buenas prácticas.
Para más información, consulta nuestra página web https://www.easc-online.eu/es/